Merchant Category Codes: Why They Matter for Credit Card Rewards
Credit card purchases are categorized by these codes. The issuer uses them to determine if you get bonus rewards.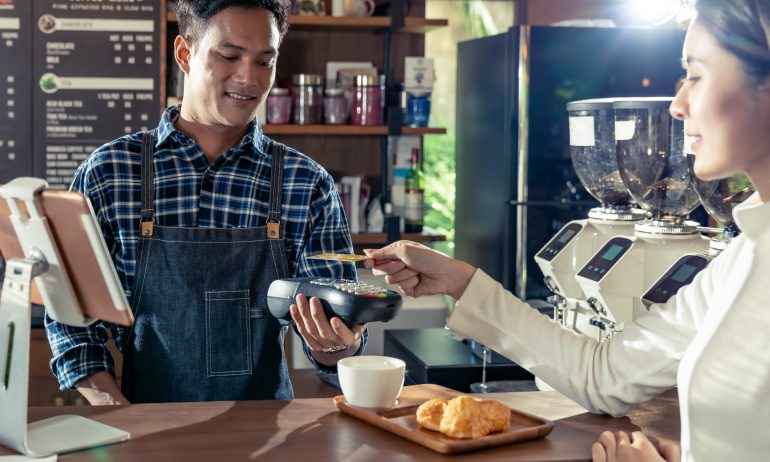 Many or all of the products featured here are from our partners who compensate us. This influences which products we write about and where and how the product appears on a page. However, this does not influence our evaluations. Our opinions are our own. Here is a list of our partners and here's how we make money.
If you have a rewards credit card, you may already know which spending categories will earn you the most points or cash back.
But how does your card "know" that you made a purchase in a bonus-eligible store or category? The answer lies with merchant category codes.
Here's what MCCs are, how they're used to determine bonus rewards, and why that matters when you're looking to maximize your points, miles or cash back.
What are merchant category codes?
Merchant category codes became a requirement for businesses in 2004, per the IRS, which created them. In short, they are:
Four-digit numbers that classify a business by what it sells or the service it provides. If the merchant sells or provides more than one thing, its code is typically based on the item or service that makes up the majority of the business (see below for exceptions).

Assigned to a business by the payment networks — Visa, Mastercard, American Express and Discover — when that business sets up a credit card payment system. Card-issuing banks have no control over how these codes are assigned and can't change them.

Generally standardized. A business with a home furniture store MCC typically registers as a home furniture store whether you're using a Mastercard, Visa, American Express or Discover.
Ready for a new credit card?
Create a NerdWallet account for insight on your credit score and personalized recommendations for the right card for you.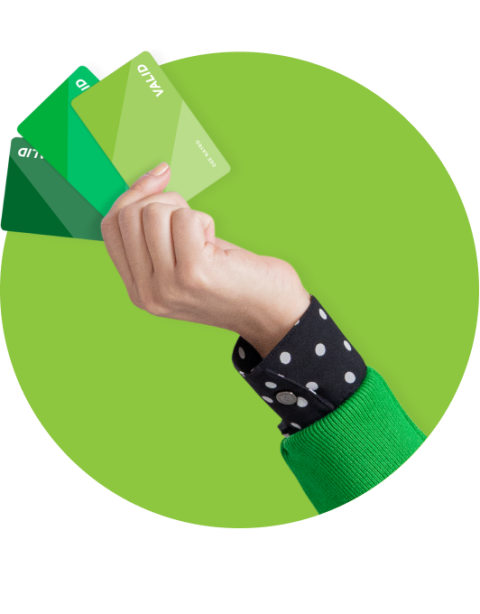 Purchases are automatically categorized by the MCC of a store when they're reported to your credit card issuer, which uses these codes to determine whether you get additional rewards.
Say you're shopping at a candy store, which according to the IRS list above would have an MCC of 5441, for "candy, nut and confectionery stores." If you buy something there with a card that offers bonus rewards in that category of spending, your card issuer will grant you those extra rewards based on that MCC.
Why does this matter to you?
It may not matter at all if you have a flat-rate rewards card that earns the same amount on every purchase, no matter where you shop.
If, however, you have a tiered rewards card or a rotating-bonus-category card that offers higher earnings in specific categories, it might matter a great deal.
Take the candy store example again: Your purchases there will code differently than they would at a supermarket, which has its own MCC code of 5411. So buying a Milky Way at your local grocer will not earn you those bonus rewards that you'd normally get at candy stores.
If you're interested in fully optimizing your spending, you'll want to be aware of these differences so you can plan for them.
How can I find a store's MCC before I spend?
The Visa Supplier Locator will let you look up MCCs for the stores where you want to shop. You can also use it to determine whether the store has multiple MCCs within its own walls, so you can pay for your purchases in the correct area whenever possible. (More on that below.)
For things like services or specific types of travel, the IRS list of codes above can also be helpful — but also be sure to check your card's terms and conditions for exceptions or to find out exactly what counts for those extra rewards.
1. The MCC might not match the store
Just because a store seems to sell mostly candy doesn't mean it will have the MCC for candy stores. Suppose the business started out as a toy or game store, for instance, meaning an MCC of 5945. It might have expanded later into selling candy, but its initial MCC didn't change, and your credit card issuer will process your purchases under that original code (i.e., not a candy store).
2. A store can have different MCCs between locations and even counters
This can happen with superstores and larger retailers that carry a wide variety of merchandise. For example, the Target store in Deerfield Beach, Florida, has the grocery store and supermarket MCC code of 5411. A few miles away in Coral Springs, the Target location is classified as a discount store with an MCC of 5310. And, within some superstores, certain sections may even process payments with a different MCC than other parts of the store. For example, purchases made at the Target pharmacy in the Deerfield Beach location are classified as 8099 for health and medical services and supplies.
3. Card issuers may exclude some stores or purchases regardless of MCC
Sometimes a credit card that offers elevated rewards in a certain category will exclude purchases made at specific kinds of stores, even if they have the correct MCC. For example, the Blue Cash Preferred® Card from American Express earns 6% cash back at U.S. supermarkets on up to $6,000 in spending annually (terms apply; see rates and fees). But if you typically purchase your groceries at Target, you won't earn those elevated rewards, even in cases where your local Target's MCC is 5411 for "grocery stores/supermarkets/bakeries." That's because the card issuer's fine print specifically notes that superstores (like Target) are not eligible for bonus rewards.
4. Definitions of spending categories, especially travel, can vary among issuers
For most credit cards that reward travel, the Big Three all count: hotels, airfare and rental cars.
But there's a multitude of travel-related MCCs: "airlines," "hotels, motels and resorts," "car rental" — but also "bus lines," "taxi cabs/limousines," "railroads," "timeshares," "campgrounds" and more.
And when it comes to some of those non-Big Three expenses, what counts as "travel" can vary greatly depending on your card. For example, Bank of America® and Chase both count bridge and road tolls as eligible travel purchases, but Barclays, Capital One and Discover do not.
My store is categorized correctly, but I'm still not getting bonus rewards. Now what?
Aside from one of the scenarios above, there could be other reasons you're not earning what you think you should be:
Your purchase was made using a system that your issuer deems unqualified. In some cases, if you buy something through a third-party payment system, through an online marketplace or using a wireless card reader, it may not process correctly with your issuer as a qualified bonus category.
If none of the above situations is the problem, call your issuer to ask about the discrepancy.
---
Find the right credit card for you.
Whether you want to pay less interest or earn more rewards, the right card's out there. Just answer a few questions and we'll narrow the search for you.
Get Started
Get more smart money moves – straight to your inbox
Sign up and we'll send you Nerdy articles about the money topics that matter most to you along with other ways to help you get more from your money.