5 Steps to Recover After Your Credit Card Application Is Rejected
First, find out why you were rejected. Then, decide whether to move on to a different card or ask the issuer to reconsider.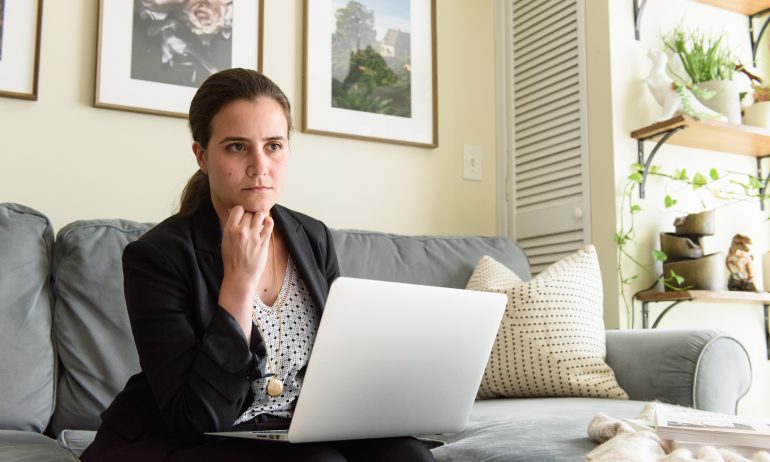 Many or all of the products featured here are from our partners who compensate us. This influences which products we write about and where and how the product appears on a page. However, this does not influence our evaluations. Our opinions are our own. Here is a list of our partners and here's how we make money.
A credit card rejection isn't a personal slight, but it might feel like one.
Finding out why you were denied is key. It could lead to approval next time — for the same card or a different one.
Here's how to recover after a failed application.
1. Read the rejection notice
The issuer must give a reason for rejecting the application if it's because of information in your credit report. It's an "adverse action" notice. If the denial is because of income or another non-credit factor, the issuer will probably tell you that, too. You might get the notice as an electronic statement immediately after you apply, or by letter or phone.
The notice provides a clue about what your issuer wants in an applicant and how you can improve your chances of approval. Here are common reasons for rejection:
Limited credit history: If you're building credit from scratch, you might not qualify for most rewards and low-interest cards. Instead, start with a student card, store card or secured card.

Negatives on credit reports: Most negative marks — such as payments over 30 days late, collection accounts and court judgments — stay on your credit reports for seven years and can make it harder to get approved for the best credit card offers.

Too many credit applications: If you have a lot of hard inquiries on your credit reports, issuers might hesitate to extend you more credit.

Low income: Some issuers will reject you if your rent is nearly as high as your income, for example. Others will reject you if your annual income falls below a certain threshold, such as $10,000.

Too much debt: If you have a lot of outstanding credit obligations — loans, mortgages and high credit card balances — issuers will view you as a higher-risk borrower.

Too young: You'll be denied credit if you're under 18, and likely if you're under 21 and don't earn an independent income.
Trying to get approved for a card?
Create a NerdWallet account for insight on your credit score and personalized recommendations for the right card for you.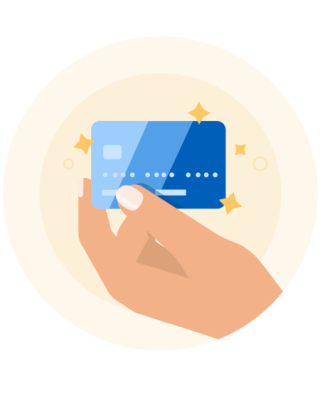 Your rejection notice might mention your credit score as a factor in the decision. If so, it will say you have a right within the next 60 days to request a free copy of the credit report used in the application decision.
Get that report and read it. Errors are common. If you find mistakes, dispute them in writing with the credit bureau. Even if you don't find one, the report's overall view of your accounts can point to ways to improve your credit and pay off debt.
3. Double-check the application
Examine the information you provided to the issuer in case you accidentally made yourself seem less creditworthy. Maybe you said your annual income was $5,000 when it is $50,000. Or maybe you reported that your rent is $6,000 a month when it is $600.
It's not just fat-finger mistakes that can trip you up. You also need to know what counts as income. Most issuers don't specify how applicants should report income, so some report only their own independent earnings. But applicants over 21 can report income to which they have "reasonable expectation of access." This is a big deal for homemakers or stay-at-home parents who don't earn money themselves. They can report a partner's income and more easily qualify for credit.
If you're under 21, you can report only your own independent income on a card application. This applies even with student credit cards.
At this point, you probably have a good idea of the issuer's approval standards and how you missed the mark. Sometimes it's best to accept the decision and apply for a card you're more likely to receive. But if you think you were close to meeting the issuer's criteria, call its customer service line and ask for a reconsideration.
Plead your case by explaining why you would be a good customer. Suppose you were rejected because of a 30-day past due payment from a few years ago. Describe how you've improved your credit habits, and reassure the representative that you'll be a good customer. The representative doesn't have to honor your request, but you might be able to talk your way into a "yes."
5. Apply for a card you can get
Sometimes it's best to apply for a different card that better fits your credit profile:
If you have bad credit or no credit, consider applying for a secured credit card, which is a card that requires a security deposit. You build credit by using it responsibly.

If you have decent credit and are still having trouble, try a different issuer. The card you end up with might not be your first choice, but if you manage the account well, it could create options later.
Improve your creditworthiness by making on-time payments, using a small amount of your available credit and paying down debt. Good credit habits will help get your next application approved.
Find the right credit card for you.
Whether you want to pay less interest or earn more rewards, the right card's out there. Just answer a few questions and we'll narrow the search for you.
Get Started
Get more smart money moves – straight to your inbox
Sign up and we'll send you Nerdy articles about the money topics that matter most to you along with other ways to help you get more from your money.