Is It Possible to Get a Joint Credit Card Account?
Joint credit card accounts are rare nowadays. Some card issuers offer a similar arrangement by allowing co-signers.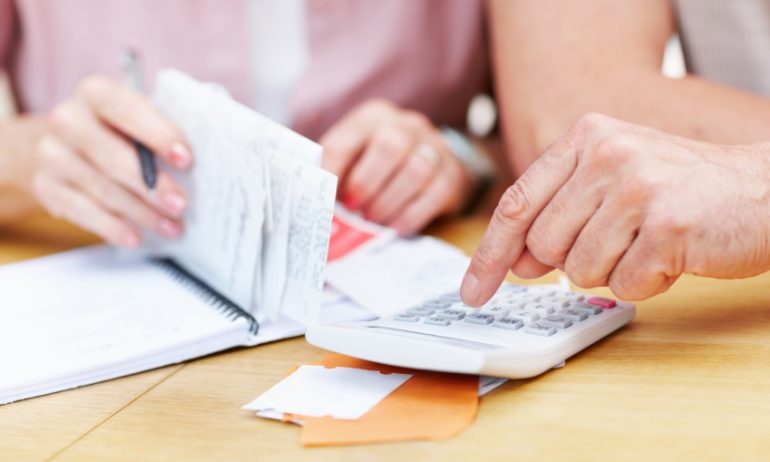 Many or all of the products featured here are from our partners who compensate us. This may influence which products we write about and where and how the product appears on a page. However, this does not influence our evaluations. Our opinions are our own. Here is a list of our partners and here's how we make money.
Millions of people have joint checking accounts. Same with joint savings accounts and joint investment accounts. With mortgages and car loans, having more than one name on an account is so common that you don't even think about it.
But what about credit cards? Joint accounts there are rare, and getting rarer. Issuers generally prefer that a credit card account be the responsibility of a single individual. As a result, few issuers offer joint accounts. And even those that offer the functional equivalent of a joint account don't usually call it a joint account.
That leads to confusion for customers like Shannon Wink.
Wink and her husband aren't looking for a fancy credit card. They just want solid rewards and an easy-to-use online interface. And they want an account that gives them equal status and responsibility. Neither of them wants to be reduced to authorized user status on the other's credit card accounts, and they don't want one spouse to have to act as a co-signer for the other.
"We're looking for something that holds us both accountable," says Wink, managing editor of Billy Penn, a Philadelphia news website. "We don't want one of us to either reap the credit benefits or get saddled with all the debt."
Three ways to share an account
There are several ways two people can share a credit card account:
As authorized users: An authorized user is someone who is allowed to use another person's credit card account but is not responsible for the bills. Authorized users get their own cards imprinted with their names. Activity on the account may be reported on the credit histories of both the primary account holder and the authorized user, but the impact will be greater for the primary account holder because that person is ultimately responsible for paying for all charges.

As co-signers: A co-signer is usually someone who helps another person get access to credit, rather than a primary borrower. Co-signers agree to accept liability for debts on the account, in case the primary borrower doesn't pay. Borrower and co-signer have equal legal responsibility for repaying, so in practice, this arrangement resembles a joint account. Also, account activity shows up on both people's credit reports from the time the account is opened.

As joint account holders: This term is more commonly used to refer to bank accounts than credit cards. As the name implies, joint account holders have equal status on the account. Both are responsible for paying the bills. Both will see an impact on their credit histories based on how they manage the account and whether they pay the bills on time.
Joint account holders vs. co-signers
In important ways, co-signers and joint account holders are essentially the same.
"I view them synonymously," says Jerry Young, director of acquisition marketing at Discover.
Both co-signers and joint account holders are "jointly responsible for the repayment of an account, versus an authorized user who isn't legally responsible for the debt," Young says.
However, the definitions of joint account holder and co-signer may vary from issuer to issuer. Some issuers might define the two roles differently, allowing greater account access to joint account holders than they would to co-signers.
It's important to Wink that both she and her husband be able to make changes to their shared accounts. They've run into trouble elsewhere, such as the workplace insurance plan that won't talk to Wink directly because her husband is the primary policyholder.
"I can't add him to my Verizon account," Wink says. "Nothing is really shared."
Joint accounts are hard to find
Wink and her husband are joint account holders on a credit card from PNC Bank. They'd like to find another credit card with a better online interface and higher rewards, but none of the issuers they've found offer joint status.
Even if you go with a bank that allows credit card co-signers, the options are fairly limited, especially as several major issuers have stopped accepting co-signers. (See a list here.)
Institutions that offer traditional banking services along with credit cards may be more likely to allow co-signer status, perhaps because joint account holders are more common on checking or savings accounts than they are on credit cards.
If equal account access is a make-or-break feature when you're shopping for a new credit card, ask the issuer to explain what each person's rights and responsibilities will be, whether you're joint account holders or co-signers. Just like the relationship between you and your partner, the relationship you have with your financial institution is stronger when it's built on good communication.
Get more smart money moves – straight to your inbox
Sign up and we'll send you Nerdy articles about the money topics that matter most to you along with other ways to help you get more from your money.