The Secret to Optimizing Credit Card Rewards? Be Disloyal
As long as you can stay on top of multiple accounts without getting overwhelmed, brand disloyalty can help you.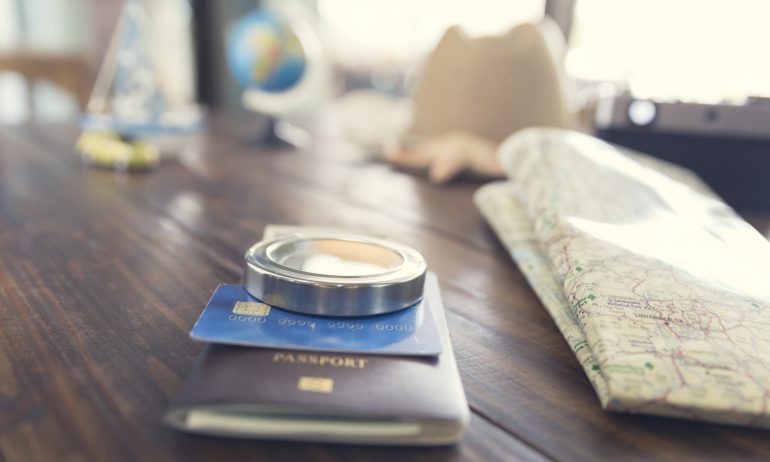 Many or all of the products featured here are from our partners who compensate us. This influences which products we write about and where and how the product appears on a page. However, this does not influence our evaluations. Our opinions are our own. Here is a list of our partners and here's how we make money.
Joe Hegedus recently got a new premium credit card that offers top-notch benefits and fits well with his spending habits. He says he often uses it to cover his travel and dining purchases.
But he'll have no qualms about ditching it if a more generous offer comes along.
"If someone comes out with a better one, or one that earns better points, I'm always a free agent," says Hegedus, a pharmacist in Orlando, Florida. He explains why he doesn't feel bound to travel loyalty programs on Your Mileage May Vary, a travel blog he co-authors with his wife. For Hegedus, being devoted to a certain credit card brand or loyalty program isn't important. But getting rewards and benefits that he values is key.
If you're looking to maximize credit card rewards, remember this: Brand loyalty likely won't get you there. But brand disloyalty might do it, and here's why.
"

I'm really being loyal to myself.

"
Joe Hegedus

,

travel blogger
You can focus on rewards, not rules
Committing to a certain credit card or loyalty program can help you earn worthwhile benefits. But "it can also become an anchor that can stop people from getting more value than they could," says Mike Abbott, the North American digital lead for Accenture Financial Services, a banking advisory firm.
It's your job to figure out when a credit card or program crosses that line.
For Hegedus, who goes on two or three big trips each year, it's easier to pounce on good deals when he's not bound by a single program's rules. Besides, he says, given his relatively few big trips, it doesn't make sense to chase a specific "elite status."
Hegedus and his wife, Sharon, recently traveled to Phoenix, Las Vegas and Los Angeles, and stayed at six hotels from different brands. Because they didn't stick to just one name, they were able to pursue deals they found most valuable — for example, hotels with more convenient locations or policies that allowed them to take advantage of promotions or discounts offered through their credit cards. They paid with a mix of rewards and credit cards, clinching some excellent redemption values.
"I'm not being disloyal to a hotel chain," Hegedus says. "I'm really being loyal to myself."
Who doesn't want to be rewarded?
Create a NerdWallet account for personalized recommendations, and find the card that rewards you the most for your spending.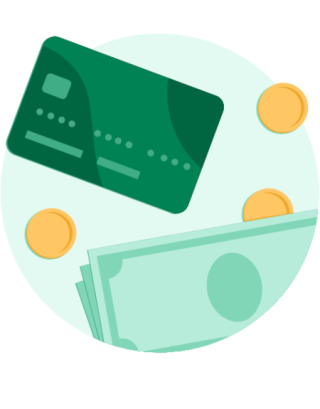 You can focus on the future, not the past
Credit cards, loyalty programs and your spending habits have something in common: They change. A credit card that was a perfect fit when you got it might no longer make sense a few years later.
For a time, Lou Haverty used his go-to premium credit card to book travel because it fit his travel habits. But the card became less valuable to him after it recently changed benefits, including, among other things, no longer offering access to an airport lounge he frequents. Haverty, who lives in Philadelphia and runs The First Class Travel Guide blog, applied for a new premium card. Now, he's weighing the benefits of the two cards.
"Until I hit the point with the annual fee for the first of the two cards, I'll keep both of them open and compare which one works better for me," he says.
When you're not loyal to a certain credit card or program, you're free to take a mental step back, as Haverty did, and ask yourself, "What makes sense going forward?" You can weigh the pros and cons and decide what's best for the future you, rather than dwelling on what was best for the past you.
In the wake of the global pandemic and its impact on travel spending, many credit card issuers have temporarily updated their reward offerings, including more time to earn welcome bonuses, additional bonus categories for streaming services and takeout, and extra grocery rewards.
You can find more earning opportunities
Flexibility could be fruitful. Suppose you have a credit card that offers 1% cash back on all purchases. If you're committed to cards issued only by your bank, that 1% rate might be the best you can get.
But if you can be flexible, your opportunities to earn more rewards may multiply. For example, you could:
Apply for a card that offers a higher rewards rate, even if it's from an issuer you don't have an account with. Getting 1% back is nice; getting 2% back is nicer.

Split your spending across well-chosen credit cards. Pair a flat-rate 2% cash-back credit card with a card from a different issuer that offers 6% back on groceries. Using the latter at the supermarket and the former everywhere else could lift your overall rewards earnings.
Research the best redemption options. By taking a little more time when cashing in your rewards, you might find a deal that gets you 5 cents out of each mile, instead of just 1 cent.
As long as you can stay on top of multiple accounts easily, brand disloyalty can help you get more out of your wallet.
If you're new to optimizing your rewards, start small. The first step is to get a second credit card — one that fits your spending habits — and manage it carefully. If it complements your spending habits in a way your first credit card doesn't, it could help you maximize your rewards for minimal effort.
Find the right credit card for you.
Whether you want to pay less interest or earn more rewards, the right card's out there. Just answer a few questions and we'll narrow the search for you.
Get Started
Get more smart money moves – straight to your inbox
Sign up and we'll send you Nerdy articles about the money topics that matter most to you along with other ways to help you get more from your money.