Moving Recurring Payments on Credit Cards Is the Worst. Here's How to Deal.
There's no way to automatically shift all recurring charges to a different card. But you can make the process less painful.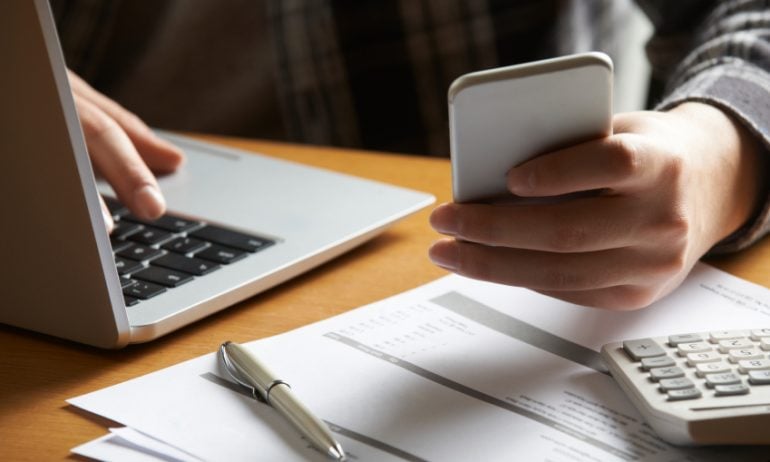 Many or all of the products featured here are from our partners who compensate us. This influences which products we write about and where and how the product appears on a page. However, this does not influence our evaluations. Our opinions are our own. Here is a list of our partners and here's how we make money.
When Costco shifted its credit card business to a new issuer, members' accounts were converted from the old TrueEarnings® Card from Costco and American Express to the new Costco Anywhere Visa® Card by Citi. One of those cardholders, Bill Halpin, was surprised to learn that the recurring payments he'd set up on his old AmEx would not be transferred along with his account.
He'd have to move all those charges to the new card himself. More than 40 of them.
"I've built up all these recurring charges over 16 years. I really just couldn't believe that they're asking me to unwind that over a period of six or eight weeks," says Halpin, an engineer and father of four who lives in Palo Alto, California. It's ironic, he says, that the charges he set up to save him time on paying bills will take him hours to undo.
Right now, there's no quick and easy way to move recurring charges from one card to another, and that's a problem. If you forget one, you might be charged a late fee. Or worse, you might have important services cut off.
"Maybe it's your medicine, and your medicine doesn't come, and the email goes into your spam," Halpin says. "Or maybe it's for a website [you host], and you lose your website."
These complicated switches don't just affect Costco cardholders. You might have to navigate this process if one of your credit cards is affected by a security breach, lost, stolen or hacked.
Ready for a new credit card?
Create a NerdWallet account for insight on your credit score and personalized recommendations for the right card for you.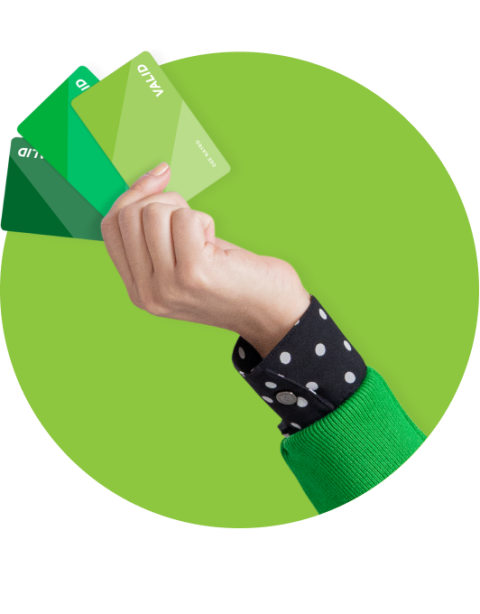 Review your credit card statements
"Currently, there is no comprehensive way for any credit card company to automatically move all recurring payments to a new credit card or credit card number," says Bev Akada, a Costco spokeswoman. She suggests that Costco cardholders review their old American Express statements and highlight recurring charges.
For Halpin, this was a big task. Customer service representatives at AmEx said they couldn't give him a list of all his recurring payments. (An AmEx spokesperson has not responded to a request for comment.) This isn't unusual, though: None of largest credit card issuers in the U.S. appear to provide this information to consumers.
That's why, if you're moving charges, you'll probably have to comb through your past statements. Halpin did this by exporting his from budgeting app Mint to a spreadsheet. It took him about an hour to ferret out around 40 recurring charges.
An app like Trim, which texts you a list of repeating monthly charges and helps you cancel the ones you don't want, might also be handy during this tedious step.
Now review your statements again
Annual "set-it-and-forget-it" payments can easily disappear in a sea of one-time charges. These include subscriptions such as Amazon Prime, which auto-renews once a year, as well as Consumer Reports and Angie's List. Other examples include media and software subscriptions; membership fees or dues; insurance plans; and contracts such as home security services or storage facilities. So make another pass through your statements, this time keeping an eye out for these once-a-year charges.
If you've saved your card as a preferred payment method on an app or website — say, Uber, Amazon or iTunes — update your payment preferences there, too. These aren't exactly "recurring charges," but if you don't change them, your card will be declined later on.
Know that some merchants will be one step ahead of you
Getting a new credit card number isn't just a nightmare for you — it's also a nightmare for all the merchants who receive your recurring payments. Some deal with this problem by working with payment networks to automatically update your information.
Say you lost your Visa card and your issuer sent you a new one. Netflix, which uses Visa's Account Updater service, can automatically access your new card information, as can some internet and phone service providers. Apple Pay and other mobile wallets generally update account information automatically as well.
But not all merchants use these updating services. And they won't work in the case of cross-network changes — such as Costco's shift from AmEx to Visa.
Cancel your unwanted subscriptions
Looking at a laundry list of recurring charges might make you think, "I don't need all these." When that happens, don't just let your accounts go.
If you ignore the merchant's messages about updating your payment information, you could be charged late fees. Some merchants might even send your account to collections after enough missed payments. That could hurt your credit.
So do it the right way: Cancel your unwanted subscriptions. When you do, ask for confirmation via receipt, email or snail mail, so you can file a dispute if the charges don't stop.
Centralize your recurring charges
When you're trying to transfer a bunch of recurring charges, like Halpin, there's no simple fix. Until merchants make it easier to update payment preferences or issuers start providing lists of recurring charges to consumers, we'll have to rely on unsatisfying stopgap solutions.
But there are a few ways you can manage these recurring charges centrally and avoid going through the arduous process in the future:
The money management app Prism lets you control all your recurring payments from one dashboard. After you set it up and disable autopay through the billers' websites, you can use any of your cards to pay through the app.
In effect, the app makes recurring payments follow you, not a card. And if one of your cards is compromised, you can easily pay your bills with a different one. The downside: It takes a lot of time to set up the app, add all your billers and choose your payment preferences.
Keep a spreadsheet with information about which subscriptions and recurring payments are linked to which cards. This isn't a perfect solution. If any of your cards are hacked, lost or discontinued, updating each payment preference will still take a lot of time. But at least you won't have to review old statements.
Perhaps the easiest way to centralize your recurring payments is to designate one card exclusively for automatic bill payments. Leave it at home, well-protected, and use other cards for everyday purchases to limit the possibility that it will be stolen or compromised.
If something does happen to your designated card, as was the case for Halpin, moving all the charges will still take a lot of time. But if you're choosing from several imperfect solutions, this might be the simplest.
For now, moving payments is complicated and time-consuming.
"Finding the time to call 40 or 50 different vendors and be on customer service, on hold, or on menu trees all the time, is just not something that works for me," Halpin says. He'd rather be spending time with his kids, who are ages 2 to 9. When he's not working, he coaches his son's baseball team and helps his wife coach their daughter's softball team.
He says he still thinks that companies — maybe even AmEx and Costco — might be able to come up with a solution to this problem.
"Time is really, really precious," he says.
Find the right credit card for you.
Whether you want to pay less interest or earn more rewards, the right card's out there. Just answer a few questions and we'll narrow the search for you.
Get Started
Get more smart money moves – straight to your inbox
Sign up and we'll send you Nerdy articles about the money topics that matter most to you along with other ways to help you get more from your money.