Orchard Bank Credit Cards: Once the Best for Bad Credit
These popular cards have been off the market for years. But you have good alternatives for building or rebuilding credit.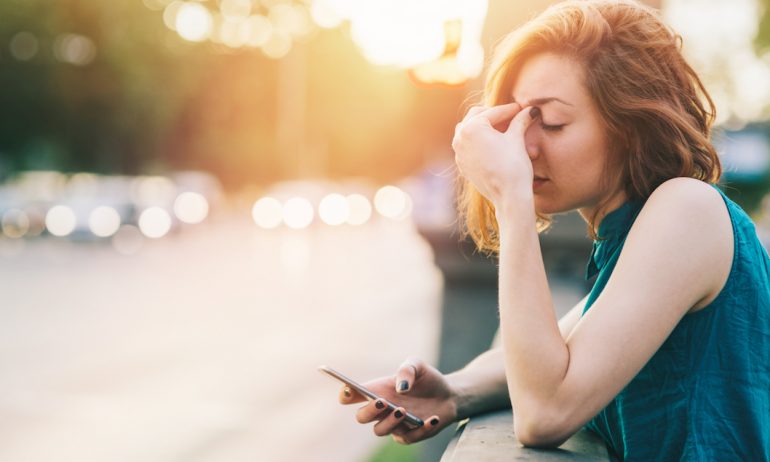 Many or all of the products featured here are from our partners who compensate us. This may influence which products we write about and where and how the product appears on a page. However, this does not influence our evaluations. Our opinions are our own. Here is a list of our partners and here's how we make money.
Years after Orchard Bank credit cards were taken off the market, people continue to ask about them.
Starting in 2003, Orchard Bank offered a suite of popular credit cards for people with no credit or bad credit. Compared with other cards for folks needing help building their credit, Orchard Bank's cards were notable for their relatively low fees and interest rates. Capital One bought the Orchard Bank label from HSBC in May 2012 and discontinued the cards soon afterward.
Orchard Bank offered unsecured credit cards — that is, cards that you could get without having to provide a security deposit — with annual fees of $39 to $59 and interest rates of 9.99% to 14.99%, depending on the applicant's creditworthiness. By comparison, other unsecured cards for bad credit commonly charge up to $99 a year, tack on scads of additional fees (application fees, processing fees, online payment fees and so on), and charge interest rates above 30%.
The issuer also offered a secured card with a $200 minimum deposit and an interest rate of just 7.99%; that card had a $35 annual fee, but it was waived in the first year. Nowadays, you can get good secured cards with no annual fee, but usually not with such a low interest rate.
In short, Orchard Bank offered attractive cards for consumers who didn't have a lot of options. A lot of people got their start with credit building by using Orchard Bank products, and word of mouth about them is still strong years after they disappeared. Now that they're gone, what are the alternatives?
Alternatives to Orchard Bank cards
Getting approved for a credit card — any credit card — boils down to the card issuer deciding to take a risk on you. Having "good credit" means that you have demonstrated the ability to handle borrowed money responsibly: You aren't too deep in debt, and you pay back what you borrow. When you have good credit, it's not hard to get approved for credit cards.
Someone who has had trouble managing borrowed money in the past — or who has no experience managing borrowed money — poses a higher risk for lenders. People with bad credit or no credit can still get credit cards, but card issuers take steps to minimize or compensate for their higher risk:
Most cards for people with bad credit or no credit tend to have low credit limits and high interest rates.

Secured credit cards require the cardholder to put down a cash security deposit, usually equal to their credit limit. If the cardholder doesn't pay the bill, the issuer can use the deposit to cover the purchases.

Unsecured cards for bad credit or no credit often charge high fees.
Do you have bad credit or NO CREDIT?
NerdWallet generally recommends secured cards for people trying to build or rebuild credit. While putting together $200 to $300 for a security deposit can be an obstacle, you can at least get that money back when you upgrade or close your account in good standing. That's not the case with the annual, monthly and other fees on unsecured cards for bad credit. Once that money is paid, it's gone.
Do you have 'fair' credit?
Orchard Bank's unsecured credit cards didn't just appeal to people with bad credit or no credit. They were also an option for people with fair credit, which is generally defined as a credit score of about 630 to 690. Fair credit, sometimes called average credit, is a middle ground — it's not "bad," but not yet good enough to qualify for the best credit cards. A number of issuers offer good cards specifically for this segment of the market.
Prepaid cards don't help you build credit
Secured credit cards have a couple of things in common with prepaid debit cards. Most notably, with both a secured card and a prepaid card, you have to provide money upfront before you can use the card. But there's also a critical difference:
With a prepaid card, you "load" money onto the card and then pay for your purchases out of that money. If you load $200 onto a prepaid card and then buy something for $25, you now have $175 loaded on the card.

With a secured card, the deposit isn't used to pay for your purchases. You get a bill every month just like with a regular credit card, and you have to pay for your purchases separately from the deposit. Your deposit is a "just in case" fund — the issuer can take if you don't pay your bill. If you put down a $200 deposit on a secured card and then buy something for $25, your deposit remains $200.
Because a secured credit card involves borrowing and repaying money, using it responsibly can help you build credit. With a prepaid card, by contrast, you're just spending your own money, so it isn't going to have any effect on your credit. The primary benefit of a prepaid card is convenience, particularly for people who don't have access to traditional banking services.
Get more smart money moves – straight to your inbox
Sign up and we'll send you Nerdy articles about the money topics that matter most to you along with other ways to help you get more from your money.