United Explorer vs. Chase Sapphire Preferred: Carry Sapphire, Fly United
It's a close call, but the Chase Sapphire Preferred can offer more value and flexibility.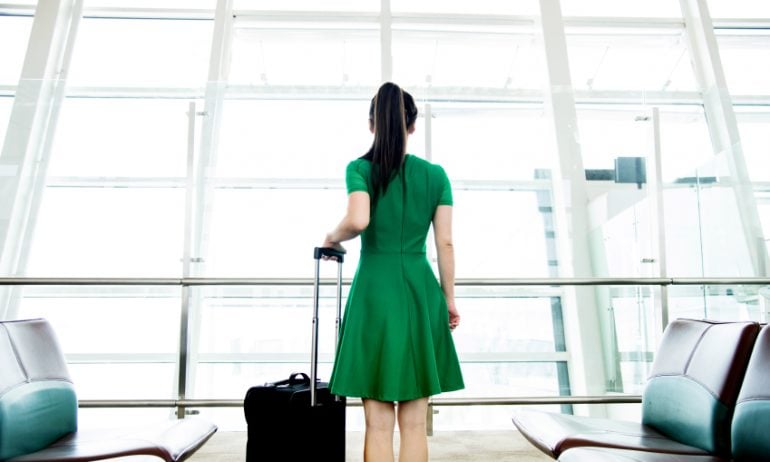 Many or all of the products featured here are from our partners who compensate us. This may influence which products we write about and where and how the product appears on a page. However, this does not influence our evaluations. Our opinions are our own. Here is a list of our partners and here's how we make money.
As of Aug. 16, 2021 the has been .
If you're a frequent flyer with United Airlines, the sounds like an ideal travel credit card. It offers a big sign-up bonus, VIP perks and ways to earn United miles faster than buying airfares.
As with most co-branded credit cards, its extra loyalty benefits make it stand out from ho-hum general travel credit cards.
But even with all its perks, the isn't the best choice for all United frequent flyers. The , a general travel card, could offer more value — even though it doesn't have "United" in its name.
That's partly because it lets you transfer points at a 1:1 ratio to United Airlines, as well as many other airlines and hotel chains.
In the end, we give a slight edge to the because of the huge value of its sign-up bonus and flexibility of its points, which are a superior currency to United's miles. But regular United flyers could still get more value from the thanks to its perks, especially when it comes to .
Here's how to decide which is right for you.
The outpaces the by offering high earning potential and maximum versatility.
For serious travelers, the has a long list of 1:1 transfer partners for using your rewards, which come in the form of .
Among those transfer options: You could convert 50,000 points from the to 50,000 United miles.
You also could transfer points to a different loyalty program or redeem them directly through Chase's travel portal and get 1.25 cents apiece for them. This kind of reward flexibility means your credit card rewards won't be locked into a single loyalty program.
Granted, United's miles can get you award flights on its partners in the . But for most people, transfer partners are just better on the .
This is a huge win for the , especially because we're going to assume its points are used optimally at 1.25 cents each to buy travel.
Again, United miles at each.
Those tiny numbers are more revealing when applied to sign-up bonuses totaling tens of thousands of points or miles. Bonuses change periodically, but a typical bonus might net you $300 or more in value from the .
The comes out ahead on long-term earning potential.
The ongoing rewards rates of the — 2 points per dollar spent on travel and dining and 1 point per dollar spent on everything else — let you earn bonus points on an array of purchases. You'll get the higher rate on fast-food meals and fine dining, as well as unconventional travel purchases like .
That makes it a better deal than the , which offers the higher 2 miles per dollar rate only on United purchases, restaurants and hotel accommodations purchased directly with the hotel (as well as 1 mile per dollar spent on all other purchases).
If you'll transfer points to United, the value of the reward currency is the same. So, the difference in the rewards earning rate comes down to earning double miles with a broader definition of travel on the .
If you already have Premier Silver status or better with United, getting the would be somewhat redundant. You'd get waived baggage fees and priority boarding anyway and wouldn't need that perk in a credit card. With Premier Gold status, you'd also get lounge access internationally, making the two annual one-time United Club passes that come with the less valuable when traveling abroad.
If you don't have Premier status and regularly check bags with United, the becomes compelling.
The lets you and a companion check one bag each for free if your flight is on the same reservation. Assuming the normal bag fee of $35 (if you don't prepay), that adds up to $140 in savings per round trip, enough to wipe out the annual fee in one go.
Priority boarding that comes with the can get you on the plane a lot faster, meaning a better chance of finding room left in the overhead bin. And the two one-time United Club airport lounge passes each year, which otherwise cost $59 each, can make your wait in the airport a lot more pleasant with, including free snacks and booze, free magazines and newspapers and free showers.
Add to that a statement credit every four years and 25% back on in-flight purchases. Neither of those perks is offered by the .
First-year hypothetical dollar values to consider that favor the :
That's more than $600 in value.
The offers no United-specific perks, but it has limited-time offers for specific branded services. Overall, its perks are a weaker offer for most people.
The 's versatility gives the card an edge over the — especially for United flyers with Premier status, who don't need some of the card's United perks. What's more, it gives you the freedom to spend your points a different way — if you start flying a different airline, for example.
The may be the best card for dedicated United flyers, but between these two choices, the is the better pick for most travelers.
If you fly United enough, it's not a crazy idea to get both: the for rewards and the for United perks.