What Is a Balance Transfer Fee on a Credit Card?
A balance transfer fee is the price you pay to move a debt from one creditor to another. The fee may be worth paying if you're transferring debt to a lender that charges a lower interest rate.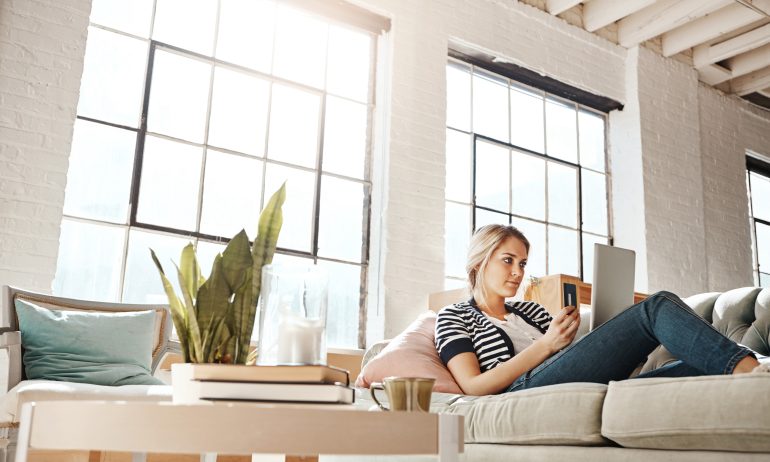 Many or all of the products featured here are from our partners who compensate us. This influences which products we write about and where and how the product appears on a page. However, this does not influence our evaluations. Our opinions are our own. Here is a list of our partners and here's how we make money.
Moving an existing debt to a credit card usually incurs a charge called a balance transfer fee. Paying it might feel like a penalty, but it could be your ticket to a faster and cheaper debt payoff.
Here's what you need to know.
What is a balance transfer fee?
A balance transfer fee is the cost you pay to transfer a debt to a credit card. The credit card issuer assesses this fee in exchange for taking on your debt.
A balance transfer fee typically costs between 3%–5% of the transfer amount. Balance transferring a debt of $5,000 at a 5% rate would cost $250. The balance transfer fee is added to the overall balance on the card receiving the transfer. So, using the prior example, you'd owe $5,250 after the transfer was completed.
Balance transfer fees tend to increase with the age of the account, incentivizing you to make a transfer within the first few months of opening the credit card.
The best balance transfer credit cards often require at least good credit to qualify, meaning a FICO score of 670 and above. If good balance transfer cards aren't available to you, there are still ways to make debt payoff more manageable. Read our tips.
Do all credit cards charge a balance transfer fee?
No, but those cards that waive balance transfer fees are rare. You'll have better luck finding a no-balance-transfer-fee credit card through a credit union rather than a major card issuer like American Express or Barclays. However, to be eligible for a credit card from a credit union, you need to be a member of that credit union. Membership may be contingent upon employment status or proximity to one of the credit union's branches, so not everyone will have access to the credit union and its financial products.
Take charge and banish debt
Sign up with NerdWallet to get a full picture of your spending and personalized recommendations for credit cards that save money on interest.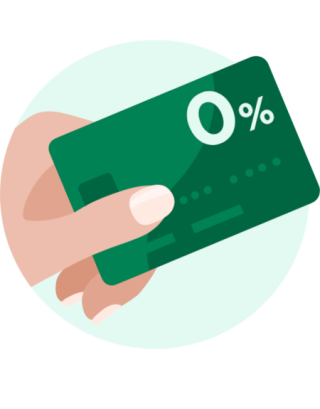 Some Capital One cards don't charge a balance transfer fee — but only if you transfer a balance at the current transfer annual percentage rate, or APR. If you take advantage of a promotional balance transfer APR — say, 0% APR on balance transfers for 15 months — Capital One would charge a balance transfer fee. Most people will benefit far more from a lengthy interest-free period rather than a waived one-time fee.
Each major credit card issuer has its own rules about the types of debts that may be transferred to a credit card. For example, Chase only allows balance transfers of credit card debt whereas Barclays accepts transfers of any loan, including personal loans and student loans. Read about each issuer's policies.
When is a balance transfer fee worth it?
Moving a debt to a credit card to obtain a lower interest rate can save hundreds or thousands of dollars in interest. So, you'll likely make up the cost of the balance transfer fee, and then some, through the transfer.
Consider the previous example of transferring $5,000 at a 5% rate for a $250 fee. Let's say you moved the $5,000 to a card with a 0% APR on balance transfers for 18 months, and you pay the entire debt off before the promotional 0% period ends. Total debt paid off: $5,250.
That same $5,000 debt on a card with a 20% APR would rack up $82.85 in interest in just one month. (This number assumes that no payments and no additional purchases are made on that credit card.) As long as any part of that $5,000 isn't paid off, the issuer will continue to charge interest on the remaining balance.
Use our calculator to determine how much interest your debts are costing you to decide if a balance transfer to a credit card can save you money.
Find the right credit card for you.
Whether you want to pay less interest or earn more rewards, the right card's out there. Just answer a few questions and we'll narrow the search for you.
Get Started
Get more smart money moves – straight to your inbox
Sign up and we'll send you Nerdy articles about the money topics that matter most to you along with other ways to help you get more from your money.