What Is Credit Card Payment Allocation?
Your balance may actually be split into smaller balances. Issuers apply your payments according to certain rules.
Many or all of the products featured here are from our partners who compensate us. This influences which products we write about and where and how the product appears on a page. However, this does not influence our evaluations. Our opinions are our own. Here is a list of our partners and here's how we make money.
It's fairly common for a credit card user to carry multiple balances on a single card. Depending on how you've used your card, you might have separate balances for, say, purchases, debt transfers and cash advances, each with its own interest rate. When you make a payment, the issuer applies the money to those balances in a process called payment allocation.
The Credit Card Act of 2009 dictates how card issuers must apply your payment to your balances. Some of these rules favor you, the consumer, while others favor the issuer. When you understand how payment allocation works, you're in a better position to control your interest costs.
How you can have multiple credit card balances
If you use your credit card for more than just purchases, and your issuer charges different interest rates for those different transactions, you could have any or all of these on your card:
Ready for a new credit card?
Create a NerdWallet account for insight on your credit score and personalized recommendations for the right card for you.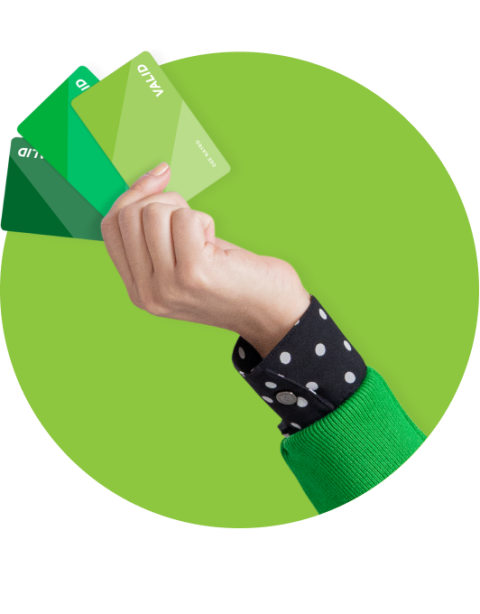 How payment allocation works
The Credit Card Act tells companies how they must apply payments to balances. Under federal law issuers must allocate payments in the following ways:
Issuers can apply your minimum payment to any balance. The minimum payment shown on your statement is the smallest amount you can pay and still keep your account current. Issuers often apply minimum payments to the lowest-interest balance on a card. You stay in debt longer when you pay only the minimum.
Issuers must apply excess payments to higher-interest balances. An excess payment is any amount over the minimum. So if your minimum is $25 and you pay $200, you have an excess of $175. Excess payments are allocated to balances in descending order, based on interest rate. Paying more than the minimum gets you out of debt faster because the extra is going toward the most expensive balances.
Deferred-interest balances have their own set of rules. The Card Act requires that in the last two billing cycles before a deferred-interest promotion expires, excess payments must be applied to the deferred-interest balance first, regardless of the rate on that balance.
Let's say you have the following balances on your card: $40 for cash advances, $75 for regular purchases and a $500 deferred-interest purchase. Your minimum payment is $50, but you pay $200. Your issuer might allocate your payment in the following order if the promotional period is more than two months away from expiring:
| | | | PAYMENT APPLIED TO BALANCE | |
| --- | --- | --- | --- | --- |
| | | | | |
| | | | | |
| | | | | |
| | | 16% (no interest if paid in full before end of promo period) | | |
In this example, the minimum payment — $50 — is applied to the purchase balance. Following the rules in the Card Act, the $150 excess gets allocated to balances in descending order of APR: first to cash advances, then back to purchases and finally to the deferred interest balance. Paying more than the minimum allows you to put a dent in your deferred interest balance and, hopefully, work toward paying it off within the promotional period.
When you pay only the minimum, payment allocation increases the likelihood of having to pay interest on your deferred-interest purchase.
Factor payment allocation into your finances
Keep payment allocation in mind when setting your budget and payments, and you can save money:
Pay more than the minimum to get out of debt quickly. Prolonging your debts with minimum payments costs you more in interest. Paying more than the minimum whittles down high-interest balances.

Move debt to a balance transfer credit card. When you can pay only the minimum, payment allocation will draw you into a debt cycle. For those with good to excellent credit, a balance transfer credit card offers a way out. These cards typically offer 0% interest on transferred debt for a year or more. However, many cards — but not all — charge a transfer fee of 3% to 5% of the amount transferred.

Keep revolving balances on a low-interest credit card. Paying your credit card off in full every month is ideal but not always possible. If your credit allows it, keep a low-interest credit card for charges you know will take time to pay off. The same payment allocation method will apply, but at least you'll be working with a lower interest rate.

Ask your issuer to allocate excess payments to deferred-interest balances. You can make this request of your issuer, but it is under no obligation to fulfill it. Still, it doesn't hurt to ask, if the promotional period expires in a few months. It could allow you to pay off the entire deferred-interest balance.
Find the right credit card for you.
Whether you want to pay less interest or earn more rewards, the right card's out there. Just answer a few questions and we'll narrow the search for you.
Get Started
Get more smart money moves – straight to your inbox
Sign up and we'll send you Nerdy articles about the money topics that matter most to you along with other ways to help you get more from your money.