'Barbie' Brought Crowds Back to Movie Theaters. Will They Stay?
Barbie brought in $162 million in its first weekend at the box office.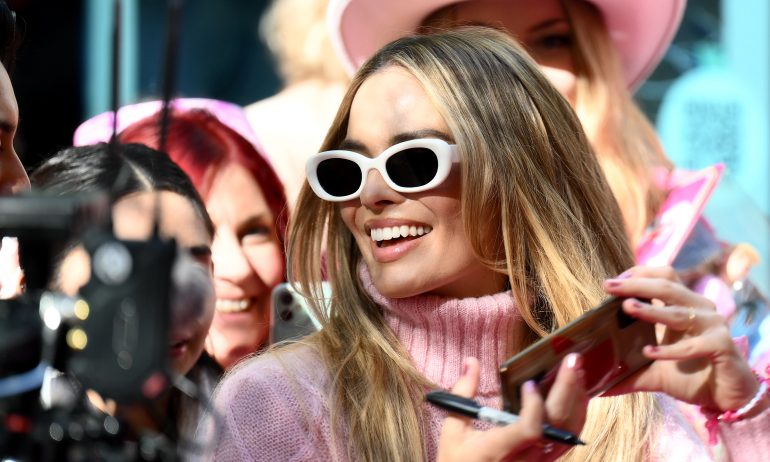 Many or all of the products featured here are from our partners who compensate us. This influences which products we write about and where and how the product appears on a page. However, this does not influence our evaluations. Our opinions are our own. Here is a list of our partners and here's how we make money.
What does it take to lure people away from streaming and back into long-vacant movie theater seats? It turns out bubble-gum pink nostalgia, several dozen retail collaborations and omnipresent marketing will do the trick.
In the opening weekend of "Barbie," the highly anticipated film directed by Greta Gerwig brought in $162 million. That's the highest-grossing opening weekend ever for a film directed by a woman and the 20th highest-grossing film opening weekend of all time, according to Box Office Mojo by IMDB Pro, a site that tracks box office revenue.
In recent years, the theater-going experience seemed kaput. Dwindling attendance was largely due to a combination of pandemic closures and the proliferation of streaming services offering more film entertainment than you could consume in a lifetime. Box office declines led to closures: 2,165 screens in the U.S. closed from 2019 to 2022 — about 5.3% — according to a March report by the Cinema Foundation.
Nerd out on investing news
A NerdWallet account is the smartest way to see the latest financial news and what it means for your wallet.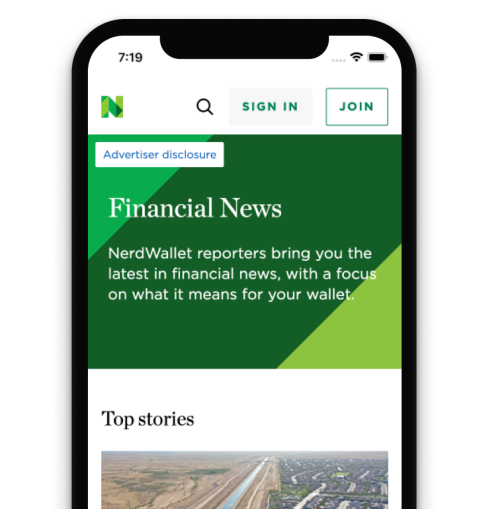 Theaters endeavored to make the movie-going experience enticing again through renovations and expanded food and alcohol options. Still, revenue remained lower than before the pandemic: $7.4 billion total gross in 2022, compared with $11.4 billion in 2019, according to Box Office Mojo.
The dire state of theater attendance is what makes "Barbie" so remarkable. When compared with the all-time top opening weekends for summer movies, "Barbie" came in at No. 10, according to Box Office Mojo. For context, while "Barbie" brought in $162 million, the highest-grossing opening weekend ever was for "Jurassic World" (2015), with $208.8 million. "Barbie" did outearn franchise follow-ups "Jurassic World: Fallen Kingdom" and "Jurassic World Dominion," as well as the "Dark Knight" and "Spider-Man" movies.
The hype machine fueled Barbie's success
"Barbie" tells the story of Barbie, played by Margot Robbie, who lives in Barbie Land with many other Barbies and Kens. An existential crisis leads her and Ken, played by Ryan Gosling, to travel to the real world in search of purpose.
Unlike the doll's typical audience, "Barbie'' isn't meant for small children — and neither is the marketing. The collaborations for "Barbie" achieved ubiquity in the weeks before the film's release, through Barbie apparel, Barbie home decor, Barbie pool floats, Barbie candles, Barbie jewelry, Barbie cosmetics, Barbie dog clothes, Barbie hair products, Barbie fast food and much more.
Meanwhile, the stars' public relations tour included Robbie giving a Barbie dream house tour for Architectural Digest magazine and re-creating classic Barbie looks on the red carpet. Gosling showcased his affection for Ken (dubbed "Kenergy") in interviews. The rest of the PR tour was halted by the SAG-AFTRA strike, which has brought Hollywood productions virtually to a standstill.
The release of "Barbie" was timed well for very-online consumers. The film's opening on July 21 landed on the same day as the release of Christopher Nolan's "Oppenheimer'' — a biographical thriller about J. Robert Oppenheimer's work on the Manhattan Project that led to the first nuclear bombs. The bizarre juxtaposition of the two very different films by critically acclaimed directors quickly led to a social media phenomenon: Barbenheimer.
The Barbenheimer sensation fed film discourse for months leading up to the films' releases, sparking bootleg merchandise and birthing memes blending the plastic blonde bombshell with Oppenheimer, portrayed in the film by Cillian Murphy, and a mushroom cloud. A popular meme is the real Oppenheimer's most notorious quote, originally from the Hindu scripture Bhagavad Gita, "Now I am become death, destroyer of worlds," but styled in Barbie typeface and a hot pink hue.
The social media fervor challenged moviegoers to see both films in succession, spurring theaters to market double-feature ticket packages. The theater giant AMC reported that 87,000 members of its loyalty program AMC Stubs booked tickets to see both films on the same day.
"Oppenheimer" cashed in on Barbenheimer, too, bringing in $80.5 million in its first weekend, according to Box Office Mojo. It's the first time that two movies amassed $80 million or more on the same opening weekend, and it was the fourth highest-grossing box office weekend ever, according to multiple reports.
Can 'Barbie' success be replicated?
A summer of blockbusters might remind people just what they're missing while they're scrolling at home. In addition to "Barbie" and "Oppenheimer," the action movie "Mission Impossible: Dead Reckoning, Part One" was released on July 12 and set a five-day opening record for the franchise with $80 million.
There are more upcoming opportunities to draw in audiences: 40% more wide movie releases are expected in 2023 compared with 2022, according to the National Cinema Foundation.
It's possible "Barbie" could start a trend among studios to spend big bucks on marketing in order to keep bringing people back into theaters. Then again, a big budget doesn't necessarily work if the movie isn't ultimately well-received. Another Gosling-led film, "Blade Runner 2049," which was released in 2017, had an estimated $130 million marketing budget but still flopped at the box office.
Mattel is banking on Barbie's profits as a signal that consumers want more nostalgic toy-related content. The company launched a film division in 2018 and has plans for an entire Mattel cinematic universe, including a reported 45 films in development based on other classic toys like American Girl, Polly Pocket, Hot Wheels, Masters of the Universe, Rock 'Em Sock 'Em Robots, the card game Uno and even the Magic 8 Ball.
Will any of those films be nearly as successful as "Barbie"? To quote that Magic 8 Ball: Ask again later.
(Top photo by James Gourley/Getty Images News via Getty Image)
Get started with budget planning
Check your current spending across categories to see where you can save