Budgeting for New Homeowners: Plan for Additional Expenses
Learn to account for the new recurring expenses and pricey projects that come with buying a home.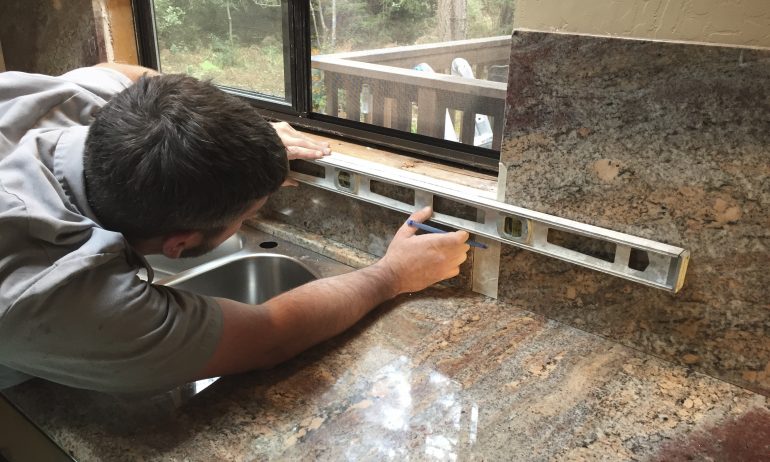 Many or all of the products featured here are from our partners who compensate us. This influences which products we write about and where and how the product appears on a page. However, this does not influence our evaluations. Our opinions are our own. Here is a list of our partners and here's how we make money.
The stress and excitement of buying a house has come and gone — it's time to hang a welcome sign and call it home.
But a new journey in budgeting begins once you've paid the closing costs and tipped the movers. Now it's time to learn to budget as a homeowner.
Not sure how to make a budget? Buying a home marks a good time to learn. The 50/30/20 budgeting approach is a good foundation, where 50% of your household income goes to needs, 30% to wants and 20% to debt repayment and savings. See how your income breaks down using a budget calculator, or track your spending with a budget app.
Even if you're not new to budgeting, there are many additional things to consider now that you own a home. Start with the following.
Account for new regular expenses
You may have already been covering household expenses, such as electricity and water bills, at another residence, but be prepared for many other regular homeownership costs — beyond your mortgage payment. Here are expenses unique to homeowners.
Real estate taxes and homeowners insurance: These are typically, but not always, included in your monthly mortgage payment. Even if you have a fixed-interest mortgage, your payment can fluctuate from year to year because of changes in taxes and homeowners insurance premiums.
Homeowners association: If you live in a planned neighborhood, you'll likely be part of a homeowners association, which comes with dues that can cost several hundred dollars a month. Even if your HOA fees are due annually, earmark the amount each month so you're not hit all at once.
Home maintenance and upkeep: Taking care of repairs and updates can get expensive. Whether you plan on staying in your new house forever or selling it some day, you'll want to stay on top of maintenance. Rob Jones, a certified financial planner with Hutchins & Haake CPAs in Overland Park, Kansas, recommends that homeowners set aside 1% to 2% of the value of their home each year for upkeep. If your home is older and may need more repairs, plan on the higher side of this range.
Anticipate big project costs
Estimating just how much you'll spend on home maintenance is difficult. The 1% to 2% range is a good place to start, but high-value repairs may push your annual home maintenance spending over this range.
When you revisit your expenses annually, think about upcoming expensive projects. For instance, you may have a 20- or 30-year-old roof, or a deck that may need replacing every decade or so. Include these projected expenses in your budget in addition to the 1% to 2% for general maintenance.
"These things shouldn't be a surprise," Jones says.
Revisit your savings and life insurance
You may already have an emergency fund, life insurance policy and retirement account in place, but a review would be good in light of your recent purchase.
Emergency fund: In a perfect world, it contains enough cash for you to cover living expenses for three to six months. With homeownership, your living expenses — or those considered "needs" in your budget — likely have increased.
Life insurance: If you want your life insurance to cover your entire mortgage and several years' of living expenses in the event of your death, you may need to purchase a higher amount. Make sure you're getting the best value by pricing at least two different-sized policies — one that would cover only your new liabilities (the house) and one that would cover your home and pre-home liabilities under a single, larger policy.
Retirement contributions: Will your current retirement contributions cover your new household expenses after you leave the workforce? You may want to allocate more, particularly if you'll still be paying a mortgage when you hit retirement age.
Prioritize other debt over extra mortgage payments
Your mortgage is likely your biggest debt, but that doesn't mean it's the biggest priority. In judging debt as good or bad, your mortgage — like student loan debt, typically — is one of the good guys. A home loan generally comes with a lower interest rate and allows you to purchase your largest asset, one that will hopefully grow in value over time.
Before you make extra mortgage payments or tack a few hundred dollars onto your regular monthly bill, eliminate these debts if you have any:
High-interest personal loans
Start thinking of making extra payments on your mortgage only after all toxic debt is eliminated, your retirement is on track and your emergency fund has ample cash.
Consider taking on side gigs to increase your ability to pay off your debts. Just figure out how to make money in a way that fits your situation.
Be proactive when faced with challenges
Life happens, and there may come a day when you struggle to make your monthly payment. If this occurs, be proactive. Consider refinancing your mortgage at a lower interest rate if you anticipate difficulties ahead. If you have a high loan-to-value ratio, but have been on time with payments, you may qualify for special refinance options through Fannie Mae or Freddie Mac.
"Don't let your lender have to come find you because you haven't made your payment," Jones says. "Call them and tell them what's going on — they don't want to have to foreclose on homeowners."
Before you build a budget
NerdWallet breaks down your spending and shows you ways to save.