Free Winter Activities for Kids
Turn off the TV, bundle up and enjoy some bonding time.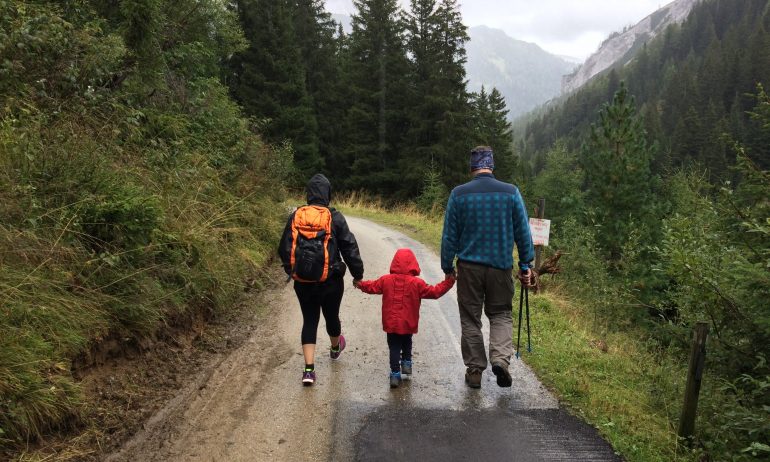 Many or all of the products featured here are from our partners who compensate us. This may influence which products we write about and where and how the product appears on a page. However, this does not influence our evaluations. Our opinions are our own. Here is a list of our partners and here's how we make money.
It's hard to be a super-parent in winter, when short, frigid days lend themselves more to Netflix binges than family adventures. But there are actually plenty of winter activities for kids that will get them out of the house and — bonus! — cost nothing.
The first step to embracing these cold-weather activities is finding your motivation. Kara Wellman, creator of the website Moms Gone Outdoors, gets her kids pumped up with fun winter gear. Soft base layers and outerwear with animals on them "always helps them get excited about going outside," she says.
And for Mom, "my biggest motivation is that I know I'm always going to be happier when I come back inside," Wellman says.
The free, family-friendly activities below may add some happiness (not expenses) to your winter, too.
Going on walks is routine for the family of Lynne Somerman, founder of personal finance website The Wiser Miser. Early in the winter, Somerman, her wife and toddler made a ritual of walking in the mornings and after dinner. She says, "there's an expectation that that's just what we do at those times." She adds that this routine has been so motivating that, after breakfast, her daughter typically bangs on the door and shouts, "go, go."
The dog motivates Somerman's family to walk, too. Pets have needs, after all, even when it's freezing outside.
Nothing wears out kids (and grown-ups) like wading through the snow. Somerman and her family, who live in Portland, Maine, enjoy snowshoeing. "It seems like you're just taking a walk, but it's actually quite challenging," she says. "It's a great way to get out some of that pent-up, sitting-around-the-house energy." Golf courses and farms often open their property to snowshoers and cross-country skiers, she says.
If you don't want to buy snowshoes, consider throwing on boots and going on a hike. That's how Wellman has fun with her family. She suggests taking advantage of nearby parks.
"

Anywhere there's snow, you can sled.

"
Lynne Somerman

,

founder of The Wiser Miser
And don't forget the classics: snowpeople, snow angels, ice skating and sledding. "Anywhere there's snow, you can sled," Somerman says, adding that the activity is fun for all ages and affordable.
Stay inside — somewhere else
Turning off the TV and leaving the house can still boost morale, even on days when it's too nasty to play outside. For example, Somerman and her family enjoy kid-friendly activities offered by the local library. To learn about these community happenings, she follows the library on social media and subscribes to the city newsletter. She also belongs to Facebook groups for local parents.
Somerman's family also drives around to admire holiday lights and visits friends' houses to play games and drink hot chocolate.
"It gets us out of the house and lightens up what can be — particularly in New England — a long, dark season," she says.
NerdWallet breaks down your spending for you — Sign up for free to see where your money is going and find ways to save.