5 Ways to Handle Debt During Inflation
Inflation can make it harder to pay down balances. Here are some steps to help you pay off debt as interest rates rise.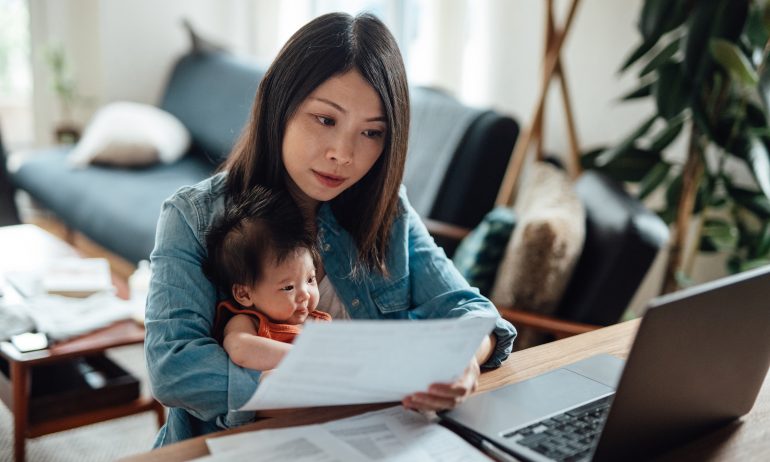 Many or all of the products featured here are from our partners who compensate us. This influences which products we write about and where and how the product appears on a page. However, this does not influence our evaluations. Our opinions are our own. Here is a list of our partners and here's how we make money.
In the past year, the cost of everything has gone up, leaving many of us to do a double take at the price of gas, groceries and other living expenses — and we can thank inflation for that.
It's not just the price of goods and services that's on the rise. There's also a correlation between inflation and debt.
The relationship between debt and inflation
Inflation can negatively affect your debt because it often is accompanied by a rise in interest rates. With fluctuating rates, credit cards and other debt are likely to become more expensive as federal interest rates increase.
And if your wages remain unchanged during inflation and your cost of living increases, this equates to having less money to pay down debt. That could cause you to take longer to pay off what you owe or perhaps default on your debt.
Higher interest rates also mean the longer it takes to pay off debt, the more interest your lenders will collect.
Inflation also generally leaves you with less spending power. As a result, you may use credit cards more to cover purchases during these tough financial times. So, you are faced with paying more interest, and you may also have to deal with higher debt overall.
Nerd out on investing news
A NerdWallet account is the smartest way to see the latest financial news and what it means for your wallet.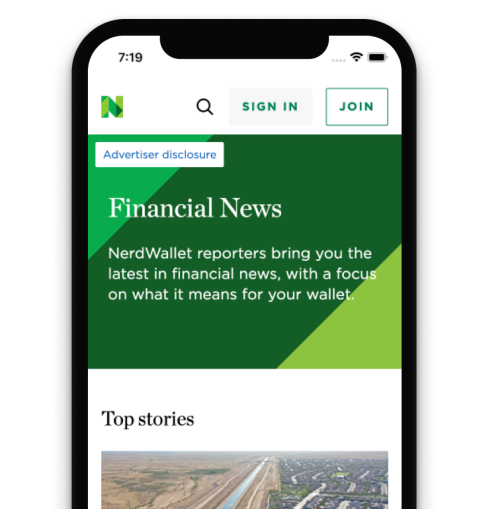 Tackling debt while trying to fight inflation is no easy feat. Here are some ways to get started:
1. See if you can modify your interest rate 
Before making sudden moves to pay off debt or falling into despair, try talking to your lender. Doing so may work in your favor if you're a longtime customer with a good payment history.
Ask your lender to consider lowering your interest rate or changing your monthly due date to better match your pay cycle — negotiating small changes could help make a big difference over time.
2. Work with a nonprofit credit counselor
Nonprofit credit counseling agencies are always a great resource when you need help dealing with debt, and they can be a lifeline as you address debt during inflationary times.
A nonprofit credit counselor can help you create a budget and get a clearer picture of your finances to help you better navigate credit cards, student loans or housing costs. In addition, if you're struggling with credit card debt, they can create a debt management plan to wipe it out.
3. Choose a debt payoff strategy
The debt avalanche and debt snowball payoff methods are two strategies that can help you lower your debt. Paying off your debt using either process can help you to focus your efforts.
The debt avalanche method focuses on clearing debt with the highest interest rates first while making minimum payments on your other debt. Then, once you pay off one high-interest debt, you direct the money you used for that account toward the debt with the next-highest interest rate.
If you opt for the debt snowball method, you may be more motivated because you can achieve quick victories by paying off the account with the lowest balance. Then, each time you've gotten rid of the smallest debt, you continue allocating that money to the account with the next-highest balance.
Look for ways to make more money because even a tiny boost can help you put more toward paying off debt faster. For example, consider getting a part-time job or selling unused or gently used household items, jewelry and clothing.
5. Minimize your spending
Trimming your expenses can help you save more money to put toward debt. This doesn't mean you can't spend on things that bring you joy, but you should be mindful of where your dollars are going.
Consider some of the following ways to reduce your spending:
Switching to a cheaper phone plan.

Getting rid of the streaming or subscription services you use the least.

Find and move all your old 401(k)s — for free.
401(k)s left behind often get lost, forgotten, or depleted by high fees. Capitalize will move them into one IRA you control.