Rent-to-Own Slip-Up Can Land You in Jail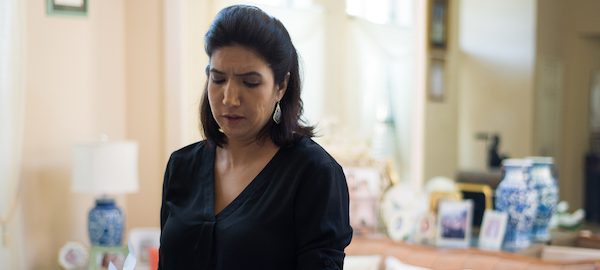 EDITOR'S NOTE This article was written by Jay Root, an investigative reporter, and Shannon Najmabadi, a reporting fellow, at The Texas Tribune, a nonprofit, nonpartisan news organization that reports on Texas policy, politics and government.
Melinda Sandlin walked out of Discount Furniture in Austin, Texas, in late 2014 certain that the store had put her on a payment plan to buy a new bedroom suite worth $2,750.
A year later, after realizing she had sent in more than $3,000 for her seven-piece set, she says she told a store clerk, "I already bought it out."
"And they're like, 'Oh, no, read your contract. It's a rental contract. It's not a purchase contract.'"
That's when her nightmare began.
Sandlin, 43, had signed a rent-to-own contract through a company called Acceptance Now, a division of Texas-based Rent-A-Center.
Not only would Sandlin have had to pay an additional $5,000 to keep her bedroom set, she found out the company has a legal hammer unique to the rental industry. And recorded phone calls indicate the company had no qualms about using it on her.
"We have to get a payment," store manager Minnie Tovar told Sandlin during a tense phone call that Sandlin recorded. "We have to resolve this or we do file theft charges."
Rental companies can avail themselves of a little-known state law written decades ago by the rental industry lobby — in Texas and in many other states — that can turn a dispute over a loveseat or big screen TV into a criminal offense report, a trip to jail and even felony theft charges.
Sandlin ended her dispute without the involvement of law enforcement once she gave back the furniture. Others haven't been so fortunate.
A months-long investigation by The Texas Tribune and NerdWallet found rent-to-own companies have pursued charges against thousands of customers in Texas and other states.
Policies and record-keeping vary wildly even county to county, so it's impossible to say for sure how many have been arrested.
But in a single county in central Texas — McLennan, where Waco is located — at least six rent-to-own companies pursued charges against more than 400 customers in the last 3½ years, police offense reports show.
'Debt collection by the police'
Rental companies say theft of service laws covering rented items are needed to protect companies from customers who have no intention of paying for or returning items they lease.
"What are we supposed to do, just write off that each time a customer skips out on us?" said Darrell Perkins, store manager for Advantage Furniture in McLennan County.
Critics say the companies are using the criminal justice system as a collection agency against people with limited resources, threatening them to pay up lest they be locked up.
"It's just debt collection by the police," said attorney Jonathan Sibley, whose firm has represented defendants who fall into the crosshairs of rent-to-own stores in Waco. "Other companies can't call and threaten prosecution to collect a debt. "
In Bellmead, adjacent to Waco, the volume of rent-to-own cases was so high earlier this year that the police department assigned an investigator to them to take the pressure off uniformed officers, department spokesman Sgt. Kory Martin said.
More than 70% of those complaints since 2014 have come from one store, Advantage Furniture. That's where Maribel Walker, 36, rented bedroom and living room furniture in April 2015.
Walker, a single mother, acknowledged that she stopped paying for the furniture after a few months and didn't return it for more than a year. She said a string of personal calamities overwhelmed her and she forgot to make payments after she put the furniture into storage.
In February, Walker said she was getting her life back together when she went to get her driver's license renewed and was promptly arrested on felony theft charges.
"To be taken away like that," she said, fighting back tears, "I mean, it could have been solved a different way."
Perkins, the store manager at Advantage Furniture, said he tried to reach Walker to get a payment or have the goods returned. Walker said she was never contacted after she moved.
Federal law forbids debt collectors from threatening anyone with jail. But those laws don't apply to rent-to-own companies. Walker, whose case is still pending, was booked into jail and faces felony prosecution.
McLennan County District Attorney Abel Reyna did not respond to questions from The Texas Tribune.
The law that Texas authorities use to prosecute rent-to-own customers was added to the Texas Penal Code in 1977, at the behest of Texas equipment rental companies. Former lobbyist Travis Phillips, who helped draft the bill, said the rent-to-own industry barely existed at the time and had no involvement in the law's passage.
On a scratchy recording of the Senate committee hearing 40 years ago, Phillips can be heard explaining that the goal of the industry was to "put the burden on the person … who rented the property, to come forward and explain their failure to return the equipment."
The result: People are presumed to have stolen rented items if they sign a rental contract, don't return them as required and then don't respond to a certified letter sent by the company. The law doesn't require receipt of the letter, only proof that it was sent. There are similar provisions in many of the rental theft laws around the country.
At the Advantage Furniture store in Bellmead, store manager Perkins says filing theft charges — which he estimated is necessary for less than 1% of its customers — works "more so than anything we've ever done before."
"We've tried turning it in on people's credit ... over 20 years we tried several different things," Perkins said. "I mean, it's my right to take advantage of those [criminal] laws."
Perkins said the company doesn't initiate complaints unless a customer has failed to make a payment or return the items for six months. If the person quickly returns the merchandise, the company asks the authorities to drop the charges. But once it reaches the district attorney's office, he said the store is powerless to stop it.
Sometimes a threat is all it takes.
"People will actually return the property once they realize the police are involved," said Martin, the Bellmead police spokesman.
The threat of arrest certainly got Sandlin's attention.
The Austin woman said she never intended to rent furniture. After moving into a new house, the suburban mom was looking for a bedroom set and actually had enough money to buy one. But she thought paying for it over time would help her establish a credit history.
"They told me if you want to improve your credit, you need to make at least three or four payments," she recalled.
Sandlin didn't know that Rent-A-Center subsidiary Acceptance Now had embedded itself in traditional furnitures stores all over the country.
"They never once mentioned to me that I was going to be renting it, not once," she said.
Tovar, the Acceptance Now manager at Discount Furniture, disputed Sandlin's account and said the contract has "lease agreement all over it."
"She's an educated woman. She wasn't going to sign anything she didn't understand," Tovar said. "We gave her plenty of opportunities to pay and she refused."
Sandlin acknowledged the lease language is in the contract she signed. But she believes she was misled. In the end, she said Rent-A-Center received more than the cash price for the furniture — then got the items back.
An official from Rent-A-Center said the company pursues criminal charges as a "last resort."
"We take this action in extremely limited circumstances, only when the intent to commit theft is apparent, e.g., the individual is trying to pawn our merchandise or refuses to make additional rental payments or refuses to return the merchandise after only one or two payments," the official said in an email.
Sandlin said she wanted to share her story with The Texas Tribune and NerdWallet so that others don't expose themselves to potential criminal prosecution by unwittingly signing rent-to-own contracts.
"See what you're actually signing," Sandlin said. "Because once you sign a contract, there's no getting out of it."
Shannon Najmabadi is a reporting fellow at The Texas Tribune. Email: [email protected]
NerdWallet reporter Brad Wolverton contributed to this story.
NerdWallet and The Texas Tribune, a nonprofit, nonpartisan media organization that informs and engages Texans about public policy, politics, government and statewide issues, partnered to examine rent-to-own companies, their debt collection practices and the impact that these businesses can have on consumers' financial lives.
Photo of Melinda Sandlin by Charlie Pearce for The Texas Tribune.