Smart Money Podcast: Pandemic Money Lessons, and Saving for a Down Payment
Many or all of the products featured here are from our partners who compensate us. This influences which products we write about and where and how the product appears on a page. However, this does not influence our evaluations. Our opinions are our own. Here is a list of our partners and here's how we make money.
Welcome to NerdWallet's Smart Money podcast, where we answer your real-world money questions.
This week's episode starts with a discussion of some of the money lessons we've learned during the pandemic.
Then we pivot to this week's questions from Shannon, who asks, "How much of my savings should I try to put in retirement accounts versus saving for a down payment on a house? Is there an advantage of contributing to an IRA versus a 401(k) if I don't have any company match? And can a traditional IRA convert to a Roth or would I need to open new accounts for this?"
Check out this episode on any of these platforms:
Spot your saving opportunities
See your spending breakdown to show your top spending trends and where you can cut back.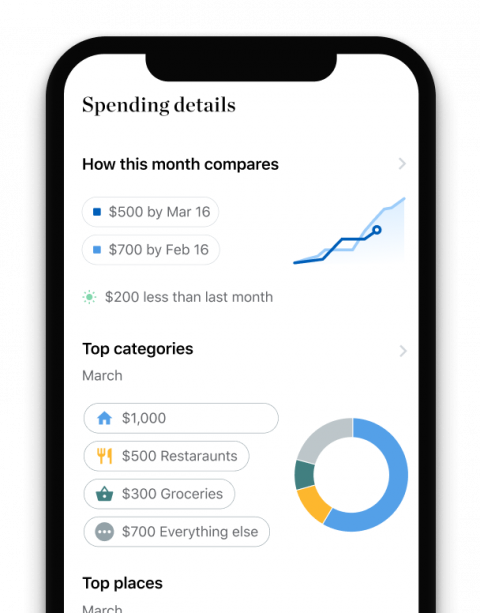 Saving for retirement should be most people's top priority, but that shouldn't exclude other financial goals. If you're saving 10% to 15% of your income for retirement, you're probably in good shape. Someone who's young and saving 20% for retirement likely can cut back on those contributions and put more into saving for a down payment, for example. The amount you put toward each goal will depend on a number of factors, including how big a down payment you're shooting for and when you want to purchase a house.
Deciding how to save for retirement also depends on your individual circumstances. IRAs typically offer more investment options and flexibility if you need to withdraw money. But you can contribute more to 401(k)s and borrow from them if necessary, and most plans offer matches to sweeten the deal.
If your employer offers a 401(k) match, then your first step should be scooping up that free money by contributing enough to get the full match. After that, you could consider contributing to a Roth IRA if you can. Roths don't offer a tax break on contributions, but withdrawals in retirement are tax-free. Many financial planners recommend having at least some money in Roth accounts so that you can better control your tax bill in retirement.
If your 401(k) doesn't offer a match, you may still want to contribute because those contributions are tax deductible. Your contributions to a traditional IRA may or may not be deductible, depending on your income. If you want to contribute to an IRA but your contributions aren't deductible, consider contributing to a Roth IRA instead since your withdrawals in retirement won't be taxed.
If your income prevents you from contributing directly to a Roth, or you want to put more in than the current $6,000-per-year limit, you can convert money from a traditional IRA, but that typically requires paying taxes.
Roth conversions may be worth the cost if you expect to be in the same or a higher tax bracket in retirement and you can pay the tax bill without dipping into your retirement savings.
Balance your priorities. Saving for retirement is important, but so is achieving other life goals like buying a house.
Optimize your retirement savings. Get the full 401(k) match if your company offers one. After that, balance current tax breaks on contributions and future tax breaks on withdrawals.
Work backwards. Know how much you'll need for a home down payment and closing costs and how much you can save monthly to get there. Adjust as necessary to find the right balance between saving for retirement, a down payment and current expenses.
More about balancing financial goals on NerdWallet: