Weather Life's Storms With an Affordable Disaster Kit
Here's how to find survival necessities for cheap.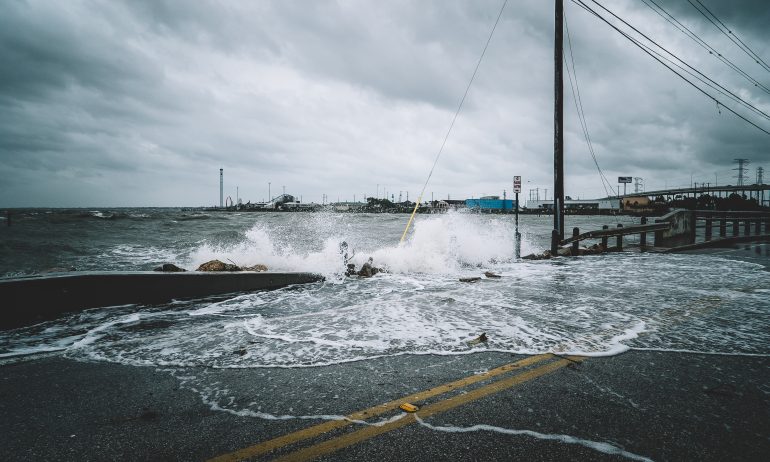 Many or all of the products featured here are from our partners who compensate us. This influences which products we write about and where and how the product appears on a page. However, this does not influence our evaluations. Our opinions are our own. Here is a list of our partners and here's how we make money.
A disaster can hit when you least expect it.
"It doesn't matter where you live in the United States. Everyone is subject to some type of a potential disaster," says Jim Judge, a member of the American Red Cross Scientific Advisory Council.
Although you can't predict the effects, you can prepare. Having a disaster kit handy can help you survive the potentially challenging days or weeks that follow.
"If the power's out, the grocery stores are closed. You're not going to be able to go to a pharmacy to get your medication," Judge says. A disaster kit can be "the difference between life and death."
But the cost may hold families back. The Red Cross sells a premade, basic three-day kit for one person for about $99. Multiply that by three: one kit for your home, work and vehicle, as advised by the Department of Homeland Security at ready.gov.
A nearly $300 price tag isn't feasible for everyone. But you can save money by compiling a kit yourself. Here are some tips to help you out.
According to the Red Cross, basic kits should include:
One gallon of water per person per day — enough to last at least three days during an evacuation or two weeks at home

At least three days' worth of nonperishable food for an evacuation, or two weeks' worth for the home

A battery-powered or hand-crank radio with NOAA Weather Radio

A seven-day supply of medications and other medical items

Sanitation and personal hygiene items

A multipurpose tool, like pliers or a pocketknife

Family and emergency contact information

Copies of personal documents such as insurance policies, house deed and passports
Consider extra items such as a manual can opener, matches and a change of clothing. Don't forget a durable, easy-to-carry bag or bin to hold everything. Judge also suggests customizing your kit for your individual, family and pet's needs.
Visit the Red Cross website or the ready.gov site for a detailed recommended supply list. The Red Cross also offers a suite of apps, including the Emergency App, to help you prepare and survive a variety of threats.
Take a look at what you already have. You might be more prepared than you think. Go room by room checking shelves, drawers and closets. Once you've identified the supplies you're missing, hang a list on the refrigerator, Judge says. This can serve as a daily reminder to finish the job.
Roll supply costs into your budget. The sooner you can swing putting your kit together, the better. But if you don't have the means to complete it right away, tackle it little by little.
"You're not gonna do it in one day. You don't want to go out and spend a boatload of money," Judge says. "But before long, you're prepared."
Focus on essentials first: water, food, medications, a first aid kit and a radio. Then, move down the list in the order you see fit.
Before you build a budget
NerdWallet breaks down your spending and shows you ways to save.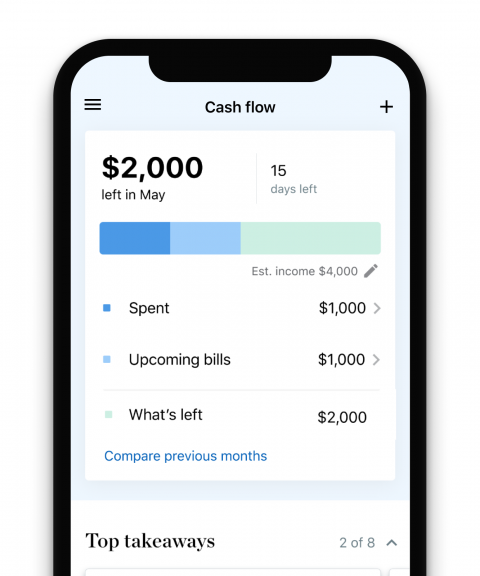 Following a devastating disaster, you'll need water for drinking, cleaning and cooking. Reusing plastic 2-liter soda bottles can be a safe, low-cost way to store water. Save empty containers or ask friends and neighbors for theirs.
Wash bottles thoroughly and refill with tap water. You can also sanitize them by rinsing with 1 teaspoon of unscented chlorine bleach and a quart of water, according to ready.gov.
However, this isn't a permanent solution. You should replenish your water supply every six months.
Try your luck at dollar stores, thrift shops and flea markets. These venues are good for cheap batteries, flashlights, battery-operated lanterns, AM/FM radios and other goods.
"You'd be surprised at the preparedness items that you can get for pennies on the dollar," Judge says.
Test objects to make sure they work, especially if you buy used.
Coupons, markdowns and buy one, get one free deals can help you load up for less. Keep an eye out for grocery-store deals.
Seek long-lasting products
Pick provisions strategically. Look for foods with long shelf lives such as granola bars, peanut butter, or canned meats, fruits and vegetables. Purchase fresh ingredients only if you'll use them before they spoil.
"If you know that something is coming, like a hurricane, fruit is always good," Judge says. "Apples, bananas, oranges and things like that are fairly inexpensive at the markets, and they also last a while."
Wholesale clubs like Costco and Sam's Club sell products in large quantities at low per-unit prices. If you have a membership, use it to stockpile nonperishable items such as bottled water, canned food and cereal. If the initial cost is too steep, or you don't think you'll use everything, go halfsies with someone else.
If you're in desperate need, charitable organizations can come to your rescue. Turn to your local food bank, church, United Way or Red Cross chapter for food and other necessities.
You'll probably never have to use an emergency kit. But if you do, you won't regret being prepared.

Find and move all your old 401(k)s — for free.
401(k)s left behind often get lost, forgotten, or depleted by high fees. Capitalize will move them into one IRA you control.