Living With Anxiety? What to Know When Buying Life Insurance
Having an anxiety diagnosis can add a few steps to the application process, but it doesn't prevent you from getting coverage.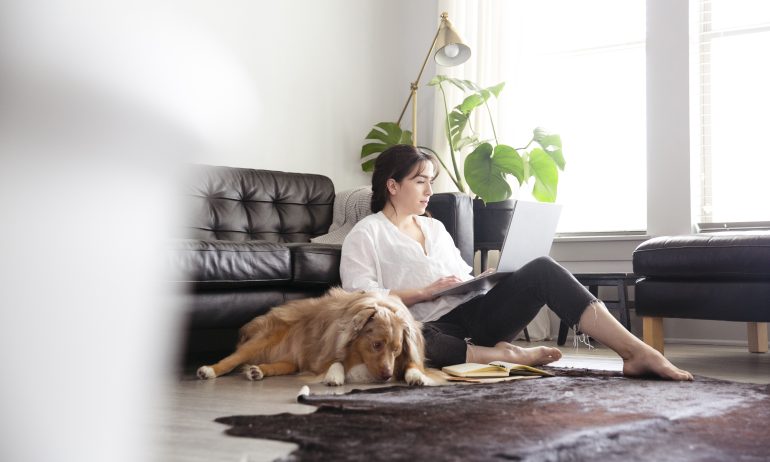 Many or all of the products featured here are from our partners who compensate us. This influences which products we write about and where and how the product appears on a page. However, this does not influence our evaluations. Our opinions are our own. Here is a list of our partners and here's how we make money.
In the United States, 6.8 million adults struggle with generalized anxiety disorder, according to the Anxiety & Depression Association of America. This means they experience a sense of worry most days, and these feelings can creep into their personal, social and working life.
If you're part of this group, the thought of securing life insurance might feel overwhelming. While an anxiety diagnosis can make it trickier to navigate the buying process, it doesn't disqualify you from getting coverage.
How life insurers view anxiety
From diabetes to depression, all health conditions are seen to present some degree of risk. An insurer's job is to answer the question: How risky are you to cover?
To calculate risk, companies typically ask about your health and lifestyle as part of the life insurance underwriting process. They then use this information to determine whether you're eligible for coverage and set your rates.
If you're living with generalized anxiety disorder, you can expect to answer questions about the date of your diagnosis and last anxiety episode, as well as prescriptions and treatments.
You might be asked if you have any other medical conditions and whether you've been hospitalized or had suicidal thoughts or attempts. Finally, insurers may request medical records to get a more complete picture of your diagnosis, just as they would with other health conditions.
The questions may feel intrusive, but if you can prove your anxiety is well-controlled, you'll be in a position to get the best possible coverage.
Landing in a life insurance rating class
Insurers wrap up underwriting by placing you into a "risk class" — and there are about 20 to choose from, Natasha Cornelius, a Minneapolis-based chartered life underwriter, said in an email.
Preferred. This tier is reserved for the healthiest applicants who pose the least risk to insurers. 

Standard. A standard rating is for applicants in generally good health, but who may have a medical or lifestyle issue — such as a hazardous job — preventing them from getting the lowest rates.

Table-rated. Applicants with the highest risk may receive this rating, which can drive up premiums by 25% or more. Many companies use numbers, such as 1, 2 and 3, to mark different levels. Looking at a Table 2 rating, a 40-year-old woman applying for a $500,000, 20-year term life policy might pay $91.44 a month for coverage, according to Quotacy, a life insurance brokerage. To compare, a woman who lands in the Preferred Plus class could pay $24.02 for the same coverage.
The good news? The best risk classes are within reach for many people with anxiety.
"Individuals with well-managed anxiety can often qualify for preferred ratings. But if you have other health factors in addition to anxiety, preferred ratings can be more challenging to come by," Cornelius said.
An independent life insurance agent or broker can help you navigate your options. These professionals partner with multiple companies, making it easier to comparison shop.
Brokers work for you and can informally inquire with carriers on your behalf, says John Hansbrough, a Los Angeles-based licensed life insurance agent.
"The goal for the underwriter is to understand the worst-case scenario for someone with anxiety. On the broker side, it's about presenting the best possible story for that person," Hansbrough says.
Boosting your application
Most types of life insurance are open to people with anxiety. These include term life insurance, which lasts a set number of years, and permanent life insurance, which usually covers you for your entire life.
To speed up your application:
Be prepared. Know the names, dosages and frequency of any medications you're taking to manage your anxiety. Have your doctors' names and contact information handy, too.

Disclose current and past treatments. If you're seeing a therapist or psychiatrist, let the insurer know. The same goes for past hospitalizations.

Get ready for the medical exam. If you're applying for a policy that requires a life insurance medical exam, try to book a morning slot. Avoid alcohol the night before and strenuous workouts, caffeine and nicotine in the morning as these may elevate test measurements. Stick to a healthy breakfast and water to get optimal results.

Shop around. Some insurers are more lenient than others when it comes to anxiety. Compare quotes from a handful of insurers to get the most competitively priced coverage.
Above all, be upfront with your insurer. Hiding your mental health history can delay the underwriting process or mean your beneficiaries are denied the payout when you die.
"I need to know all the details and skeletons in your closet," he says. "I'm not the one making the decision of whether you can get coverage, but I'm going to do everything I can."
Find the right life insurance plan for you
Make sure you and your loved ones are covered - compare customized life insurance quotes from our partners.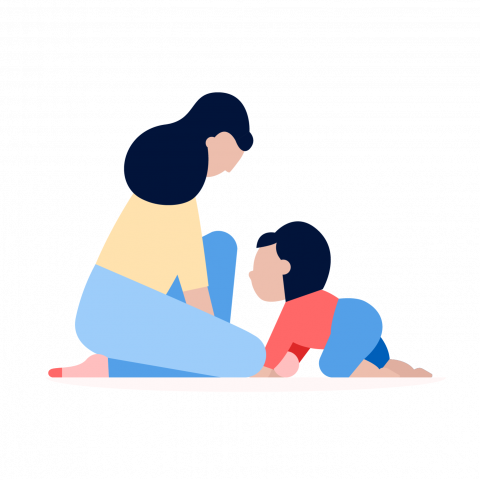 If you're struggling with anxiety or have thoughts of suicide, please seek help immediately. Call the 988 Suicide & Crisis Lifeline or reach the Crisis Text Line by texting HOME to 741741. Both services are free, confidential and available 24/7.
Get more smart money moves – straight to your inbox
Sign up and we'll send you Nerdy articles about the money topics that matter most to you along with other ways to help you get more from your money.