Does Medicare Cover Acupuncture?
The answer is yes, but only in very limited circumstances.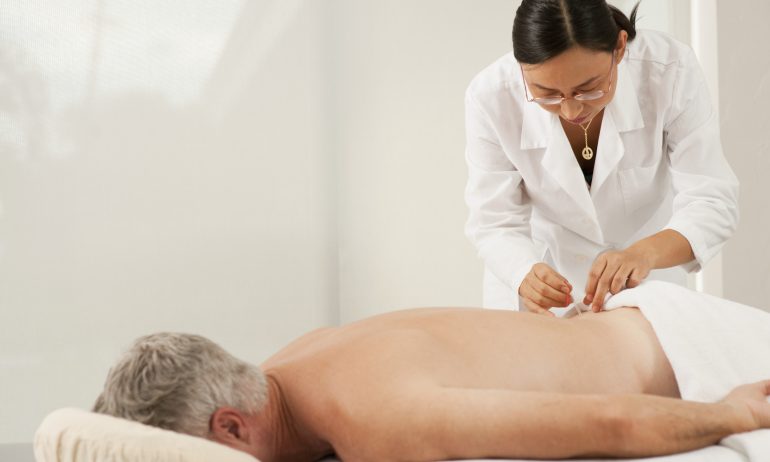 Many or all of the products featured here are from our partners who compensate us. This may influence which products we write about and where and how the product appears on a page. However, this does not influence our evaluations. Our opinions are our own. Here is a list of our partners and here's how we make money.
Medicare Part B (Medical Insurance) covers acupuncture, but only in very limited circumstances, and for limited visits each year. The number of treatments you receive also depends on whether you're improving.
started covering acupuncture in 2020, in an effort to increase access to alternatives to prescription opioids for pain relief.
Acupuncture is a traditional Chinese medical practice in which very thin needles are inserted through the skin at specific points on the body. It may be used to treat pain or for overall wellness, including stress management. By inserting needles at strategic points, practitioners believe they can help balance the flow of energy through the body.
will cover acupuncture only for chronic low back pain, which is :
You must also receive acupuncture from a doctor or health care provider who has both of these qualifications:
Medicare will cover up to 12 visits in 90 days, plus an additional eight visits if you're improving. If your doctor thinks your back pain isn't getting better or is getting worse, Medicare won't cover those additional eight visits. Medicare will cover no more than 20 acupuncture treatments in a year.
— or Medicare Part C plans — are required to offer the same coverage that and Part B provide, and they may offer additional benefits. Check with the plan provider to see if the plan covers acupuncture under additional circumstances, or covers more treatments.
If you have additional questions about Medicare coverage, visit or call 800-633-4227 (TTY: 877-486-2048).