Medicare and Social Security: What You Need to Know
Medicare and Social Security are both government safety-net programs. Here's how they overlap.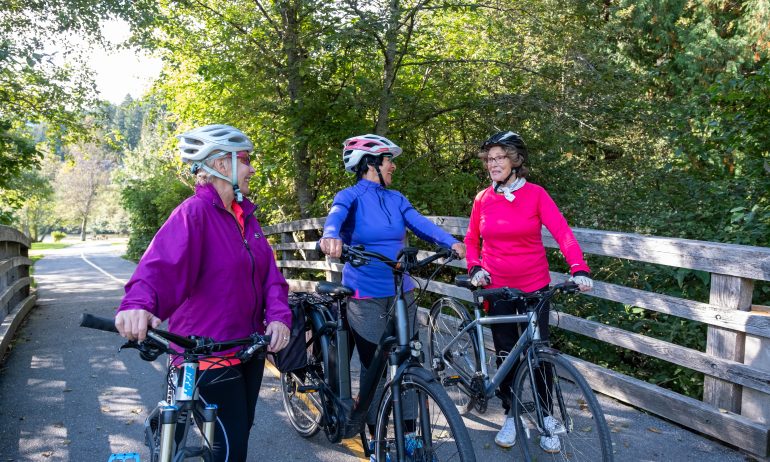 Many or all of the products featured here are from our partners who compensate us. This influences which products we write about and where and how the product appears on a page. However, this does not influence our evaluations. Our opinions are our own. Here is a list of our partners and here's how we make money.
Medicare and Social Security are government programs that provide a social safety net in retirement and other life circumstances, such as having a disability. U.S. workers pay into both programs through payroll taxes.
Although the programs are separate and provide different benefits, they're connected in a few ways.
Social Security vs. Medicare
Social Security provides federal income benefits in retirement based on what you've earned over a lifetime of working. Your Social Security benefits are calculated using your highest 35 years of wages, and the amount you receive is based on your pay over your lifetime and how long you wait to claim your benefits. (The older you are, the higher your benefit.) Social Security also pays benefits to people living with disabilities, survivors of workers who have died and dependents of beneficiaries, according to the Social Security Administration.
Medicare provides federal health insurance for people age 65 and older and younger people living with certain disabilities or chronic conditions. Medicare is made up of four parts, including Part A (hospital insurance), Part B (medical insurance) and Part D (prescription drug coverage). It also includes Part C, or Medicare Advantage, which is a bundled alternative to Original Medicare offered by private insurance companies, including all the coverage of Part A and B, plus some additional benefits.
Eligibility for Social Security
To qualify for Social Security benefits, you must be 62 or older, blind or living with a disability. You may be able to start collecting benefits at age 60 if you're a widow or widower.
You must also have enough work credits, which you earn each year by working and earning income. You need a minimum of six work credits, and you can earn up to four work credits per year. In order to receive most benefits, the program requires an average of one work credit per calendar year from age 21 to the year when you turn 62 or qualify as disabled or blind, with a maximum of 40 credits.
You must also be a U.S. citizen or legally residing in the U.S.
The rules for qualifying for Social Security due to a disability depend on how old you are when you become disabled. The younger you are, the fewer work credits you'll need to be eligible for Social Security.
To qualify for Medicare benefits, you must be 65 or older or a younger person living with a certain disability or chronic condition, such as end-stage renal disease or Lou Gehrig's disease.
Like Social Security, Medicare is partially based on how long you worked and paid Medicare taxes. If you worked and paid Medicare taxes for 40 quarters or more (essentially 10 years), you'll pay no premium for Medicare Part A. If you paid Medicare taxes for fewer than 40 quarters, you'll pay up to $506 per month in 2023 for Medicare Part A.
If you're living with a disability, you're eligible for Medicare benefits after you've been entitled to disability benefits for 24 months. If you have Lou Gehrig's disease, or ALS, you're eligible for Medicare the first month you receive disability benefits.
If you're a kidney dialysis or kidney transplant patient, your Medicare coverage can start as early as the first month of dialysis, depending on whether you're participating in a home dialysis training program, or the month you have a kidney transplant or receive health care services before the transplant.
How Medicare and Social Security work together
Are you eligible for Medicare and Social Security at the same time?
Many people are eligible for Social Security and Medicare at the same time. This group includes the following:
Those who are 65 or older and get Social Security retirement or survivors' benefits.

Those who have received Social Security disability benefits, or SSDI, for 24 months.

Those who are 65 or older and get Supplemental Security Income benefits, or SSI.
Do you automatically get Medicare with Social Security?
Most people who receive Medicare also receive Social Security benefits, and vice versa. If you're receiving Social Security benefits when you turn 65, you'll be automatically enrolled in Medicare Parts A and B, and benefits will start on the first day of your 65th birthday month. (If your birthday falls on the first day of the month, you'll receive benefits on the first day of the previous month.) If you're not receiving Social Security benefits, you'll need to sign up for Medicare during your initial enrollment period. This includes the three months before your 65th birthday month, your 65th birthday month and the three months after.
Are Medicare premiums deducted from Social Security payments?
If you're enrolled in Original Medicare and collecting Social Security, your premiums for Medicare Part B will be automatically deducted from your Social Security payment.
If you enroll in Medicare before you start collecting Social Security, you'll have to pay premiums directly to Medicare. You'll receive bills either monthly or every three months, depending on whether you're paying only for Part B, or whether you also must pay for Part A or an income-related monthly adjustment amount, or IRMAA, for Part D.
You can pay Medicare bills online through your Medicare account, automatically through Medicare Easy Pay, from your bank account's bill pay service or by mail.
How are Social Security and Medicare managed by the government?
The Social Security Administration manages many aspects of both programs. For instance, the SSA handles eligibility for Social Security benefits as well as eligibility for Medicare Part A and Part B. The SSA calculates late enrollment penalties for Part A (if applicable) and Part B, and if there are past-due amounts for these parts of Medicare, the SSA collects them.
Meanwhile, the Centers for Medicare & Medicaid Services handles enrollment in Medicare Advantage plans and prescription drug plans. The CMS also collects premiums for Medicare Part A and Part B if you aren't having them deducted from your Social Security benefits.
The SSA and CMS also exchange data with other state and federal agencies, such as state Medicaid programs.
Get more smart money moves – straight to your inbox
Sign up and we'll send you Nerdy articles about the money topics that matter most to you along with other ways to help you get more from your money.