What's New for Medicare in 2024?
Check next year's premiums and deductibles, as well as program changes.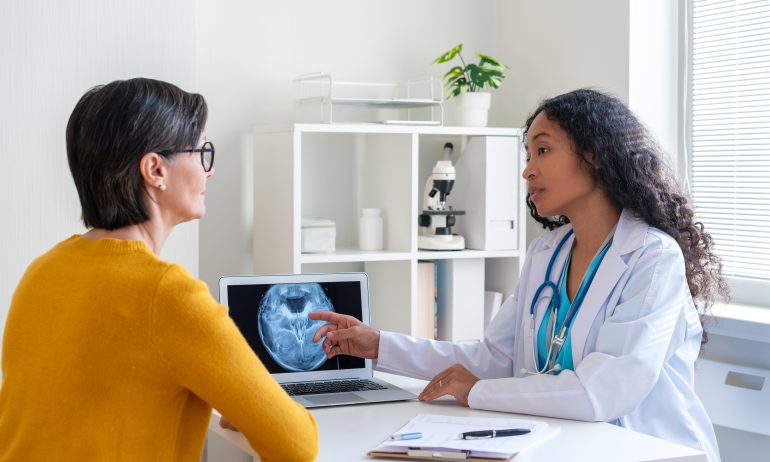 Many or all of the products featured here are from our partners who compensate us. This influences which products we write about and where and how the product appears on a page. However, this does not influence our evaluations. Our opinions are our own. Here is a list of our partners and here's how we make money.
Each calendar year brings a new set of changes to Medicare, from premiums and deductibles to rules and regulations. To get the most from Medicare in 2024, it's helpful to understand what will be different.
Here's a primer on 2024 Medicare changes:
Part A costs will mostly go up
Medicare Part A covers your hospital care as well as care in a skilled nursing facility (SNF). Most people get Part A for free, but for those who haven't worked enough quarters to get free Part A, premiums will stay about the same. If you have to buy Medicare Part A, you'll pay $278 or $505 per month in 2024, compared with $278 or $506 in 2023.
The inpatient hospital deductible, which you'll pay before Medicare starts covering costs, will be $1,632 in 2024, up from $1,600 in 2023. (Note that certain Medigap plans do cover your Part A deductible.) You'll pay the Part A deductible for each inpatient hospital or SNF benefit period — a new benefit period starts if you haven't received inpatient hospital care or SNF care for 60 days in a row.
Medicare covers the first 60 days in a hospital or the first 20 days in a skilled nursing facility (once you hit the deductible). Copays for the rest of your stay are slightly higher in 2024, and are as follows:
$408 per day for days 61 to 90 in a hospital (up from $400 in 2023).

$816 per day for lifetime reserve days in a hospital (up from $800 in 2023). (These are any days over 90 days; you have 60 lifetime reserve days.) 

$204 per day for days 21 to 100 in a skilled nursing facility (up from $200 in 2023). 
Medicare Part B covers your visits to medical providers, as well as things like ambulance services and durable medical equipment. Everyone pays a premium for Part B, even if you have a Medicare Advantage plan.
Premiums for Medicare Part B will be $174.70 per month in 2024, up from $164.90 in 2023. The Part B deductible will be $240 in 2024, up from $226 in 2023. You pay the Part B deductible just once per year.
Shopping for Medicare plans? We have you covered.
Best for member satisfaction

MEDICARE SUPPLEMENT, or Medigap, is private health insurance that covers "gaps" in traditional Medicare coverage. Compare options from our Medigap roundup.

Best for Medigap plan options

Best for premium discounts

Star ratings from CMS and on a 5-★ scale.
Medicare Advantage plan ratings are lower — again
In 2024, the average star rating for Medicare Advantage plans, weighted by enrollment, is 4.04 stars, down from 4.14 stars in 2023. And about 42% of Medicare Advantage contracts received a rating of 4 stars or higher from the Centers for Medicare & Medicaid Services (CMS), compared with about 51% in 2023.
"CMS attributes the additional decline in star ratings to methodological changes, new measures factoring into the ratings, as well as the overall performance of plans," Meredith Freed, a senior policy analyst with the Program on Medicare Policy for KFF, a health policy nonprofit, said through email.
That said, approximately 74% of Medicare Advantage enrollees will be in plans with 4 stars or higher in 2024, similar to 72% in 2023, according to CMS.
Part D catastrophic drug costs will be eliminated
Currently, once Medicare Part D enrollees reach the "catastrophic" level of prescription drug spending — which is $7,400 in 2023 — they pay up to 5% of the cost of their drugs for the remainder of the year. It doesn't sound significant, but it can be expensive.
"If you have medication that costs $30,000 a month — retail price — 5 percent of $30,000 is $1,500 a month," says Melinda Caughill, co-founder and CEO of 65 Inc., which offers Medicare guidance. And there are many medications that cost $30,000 a month, Caughill says. "That's a big deal."
Next year, once enrollees hit the 2024 catastrophic limit of $8,000 in drug spending, there's no more coinsurance required. Your prescription drug expenses are essentially capped. (Drug spending includes what enrollees pay out of pocket, plus the discount you get from manufacturers on drugs when you're in the "coverage gap" phase of drug coverage. So that $8,000 isn't entirely out of your pocket.)
"This is a policy change that will greatly help those people with very high-cost prescription drugs," Gretchen Jacobson, vice president of the Medicare program for The Commonwealth Fund, a private foundation with the mission of promoting a high-performing health care system, said through email. "An out-of-pocket limit can also provide peace of mind to people whose expenses are below the limit."
Compare Medicare Part D Pans
More people will be eligible for Extra Help
Under the government's Extra Help program, people with limited resources and income may be able to get cost help with prescription drug plan costs, such as premiums, deductibles and prescription copays.
In 2024, thanks to the Inflation Reduction Act, more people will be eligible for full benefits, saving nearly $300 more per year on average compared with savings for partial benefits. (Full Extra Help benefits are worth about $5,300 per year in 2023, according to the Social Security Administration.) Eligibility will be expanded to people with income and resources up to 150% of the federal poverty level, according to the Department of Health and Human Services.
Unfortunately "many Medicare beneficiaries are not aware of either the Extra Help program, which helps with Part D costs, nor the Medicare Savings Programs, which help with Part A and B costs," Freed said. "So it is important for them to check their eligibility for these programs."
Get more smart money moves – straight to your inbox
Sign up and we'll send you Nerdy articles about the money topics that matter most to you along with other ways to help you get more from your money.