Medicare Part A: What It Covers, What It Costs
Medicare Part A is the hospital insurance portion of Medicare. For most people, it's premium-free.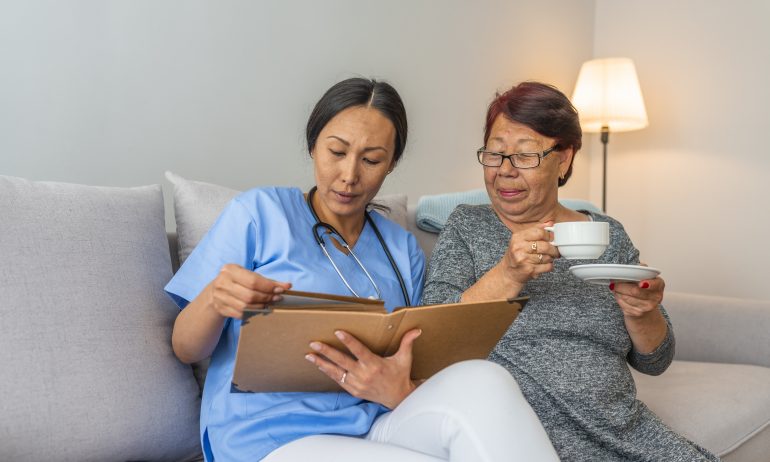 Many or all of the products featured here are from our partners who compensate us. This influences which products we write about and where and how the product appears on a page. However, this does not influence our evaluations. Our opinions are our own. Here is a list of our partners and here's how we make money.
Medicare Part A covers hospital care and related services. Unlike the other parts of Medicare, it's usually available without a premium. Here's what to know about Part A coverage and costs.
What Medicare Part A covers
Medicare Part A is hospital insurance and typically covers costs in four specific areas.
1. Inpatient hospital care
Medicare Part A covers hospital services you get when you're admitted to a hospital on doctor's orders, including semi-private rooms, meals, general nursing and drugs for inpatient treatments. If you want care outside of Part A's coverage, such as a private room or a private-duty nurse, you're on your own to pay the incremental costs.
It's also important to note that if you need admittance to a psychiatric hospital for mental health treatment once you're on Medicare, coverage falls under Part A. You get fewer days of coverage — up to 190 days over your lifetime.
Fortunately, most hospitals accept Medicare, a criteria for using Part A. Note, however, that Veterans Affairs hospitals and other military hospitals usually take VA and military insurances, not Medicare.
Medicare Part A covers inpatient hospital care in a variety of facilities, including:
Critical access hospitals.

Inpatient rehabilitation facilities.

Inpatient psychiatric facilities.

Long-term care hospitals.

Inpatient care as part of a qualifying clinical research study.
2. Skilled nursing facility care
Part A covers your short-term care at a certified skilled nursing facility following a qualifying inpatient hospital stay of at least three days. Covered services include a semiprivate room, meals, skilled nursing care and physical and occupational therapy when needed.
Most other services needed for your wellness care are also covered, including:
Speech-language pathology services.

Medical supplies and equipment used in the facility.

Ambulance transportation to the closest supplier of needed services that aren't available at your facility (if other transport would endanger your health).
Your medical team may recommend more services outside the scope of Part A. You would be responsible for those costs.
Hospice is the end-of-life care you receive if you're terminally ill. Medicare Part A covers all costs for a wide range of support care, pain medications and symptom management to make the patient more comfortable. Costs incurred for grief and loss counseling for you and your family as well as respite care for your main caregiver are also included.
Whether you're using Original Medicare or a Medicare Advantage plan, Medicare Part A covers the full range of hospice care and costs. Coordinate with your specific insurance plan for entry into hospice.
People on Medicare who are homebound may get certain health care services provided right in their homes. Generally, a doctor must approve the situation and you must use a Medicare-certified agency. Covered services include part-time skilled nursing and home health aide care, occupational therapy, physical therapy, speech-language pathology services, medical social services and injectable osteoporosis drugs for women, among other things.
Use caution when planning for home health services. Medicare doesn't pay for 24-hour-a-day care at home, meal delivery, homemaker services (if that's the only care you need) or personal care — such as bathing or dressing (if that's the only care you need). And there is a lot of research necessary to make sure you know which services are covered under Part A and which ones would be your responsibility.
Looking for Unbiased Medicare Advice?
Chapter saves people over $1,000/year on their Medicare plans. You can reach them at (855)480-7438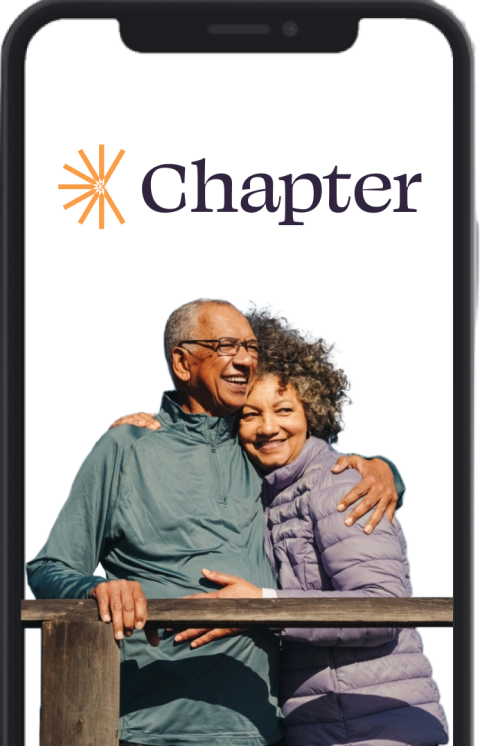 How much Medicare Part A costs
If you don't qualify for premium-free coverage, you may be eligible to buy Part A coverage. If you must pay for Part A, the premium is as much as $506 per month in 2023, depending on you and your spouse's work and Medicare tax history.
"If you're over 65 and you can afford it, it makes sense to pay for Part A," says Joseph Schneier, CEO and co-founder of Trusty.care — a Medicare quoting and enrollment tool for brokers — acknowledging that the premiums aren't cheap. "Original Medicare plus a supplement is probably going to be the best insurance you have," he notes, referring to Medigap plans.
Aside from Part A premiums, there are other costs based on your health care use. The table below summarizes your share of costs when in the hospital or skilled nursing care. Depending on the specifics of your Medigap plan or Medicare Advantage policy, these costs may be covered by that insurance.
$1,600 deductible for each benefit period.

Coinsurance of $0 per day in 2023 for days 1-60 of each benefit period.

Coinsurance of $400 per day in 2023 for days 61-90 of each benefit period.

Coinsurance of $800 per day in 2023 for days 91 and beyond of each benefit period, up to your total lifetime reserve days (60 days over your lifetime).

All costs after exceeding lifetime reserve days.

Skilled nursing facility care

Coinsurance of $0 per day in 2023 for days 1-20 for each benefit period (which starts on the day you're admitted and ends when you haven't received inpatient hospital or skilled nursing facility care for 60 days).

Coinsurance of up to $200 per day in 2023 of each benefit period for days 21-100.

All costs for days 101 and beyond.

$5 or less on copayments for prescription drugs for pain relief or symptom relief at home.

5% of Medicare-approved amount for occasional inpatient respite care, in some cases.

$0 for covered home health services.

20% of the Medicare-approved amount for certain medical equipment, such as wheelchairs and walkers.
*Your share of Part A costs if you don't have supplemental insurance that covers these deductibles and coinsurance charges.
Other parts of Medicare — including Part C (Medicare Advantage plans), Part D (prescription drug coverage) and Medigap plans — are available through private insurers approved by Medicare. If you sign up for a Medicare Advantage plan, an alternative to Original Medicare, it will include at least the same coverage provided in Original Medicare. However, you may be limited to a certain network and different rules may apply.
Medicare Part A eligibility
Generally, you're eligible for Medicare Part A if you meet one of the following requirements, according to Medicare:
You've received disability benefits from Social Security or the Railroad Retirement Board for 24 months.

You receive disability benefits because you have Amyotrophic Lateral Sclerosis, also called ALS or Lou Gehrig's disease.

You have end-stage renal disease and meet certain requirements.
Read more about the different parts of Medicare and what they cover.
If you have additional questions about Medicare, visit 
Medicare.gov
or call 800-MEDICARE (800-633-4227, TTY 877-486-2048).
Frequently asked questions
Does it make sense to enroll in Medicare Part A and postpone the rest?
Does Medicare pay 100% of Part A?
When should I enroll in Medicare Part A?
If I have employer health insurance, do I have to enroll in Medicare at 65?
Is Medicare Part A or B better?
Get more smart money moves – straight to your inbox
Sign up and we'll send you Nerdy articles about the money topics that matter most to you along with other ways to help you get more from your money.