Should You Buy Your Leased Car? 5 Times to Say Yes
If you like the car, don't want the hassle of car shopping and confirm a fair price, that can be reason enough.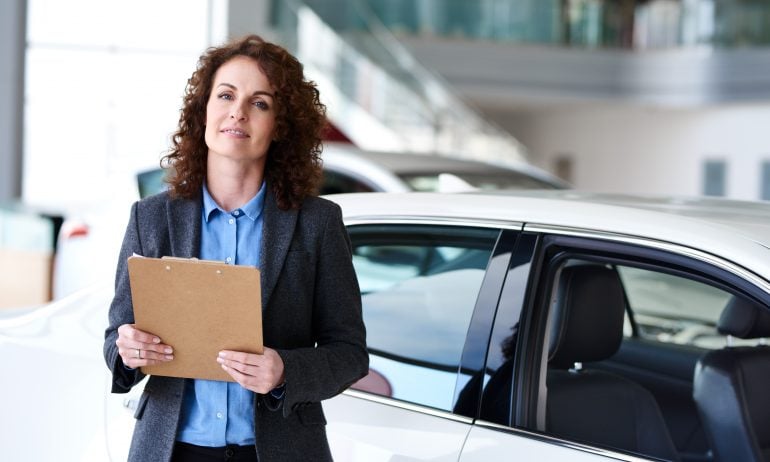 Many or all of the products featured here are from our partners who compensate us. This may influence which products we write about and where and how the product appears on a page. However, this does not influence our evaluations. Our opinions are our own. Here is a list of our partners and here's how we make money.
The buyout option at the end of a car lease can be an attractive opportunity or a tool for damage control.
The price is set by the leasing company at the beginning of your contract. If you're anticipating extra fees and penalties, buying the car can cut your losses. Or, if market conditions have changed since you signed the lease and you've lightly driven the car, you could turn the hidden value in your vehicle into real savings.
Now that you know the numbers, here are the times when you might want to stay with old faithful.
Most lease contracts are for three years and 36,000 miles. If you're over, you'll owe money; if you're under, you could leave money on the table.
"Why pay two or three grand in mileage penalties and have nothing to show for it?" says Matt Jones, a senior consumer advice editor at Edmunds.com. "Not only that, but buying the car will save you the disposition fee," the charge to prepare the car for resale, which is usually $350-$500.
But also check your contract for purchase option fees (typically about $350), charged by some leasing companies, and factor that into your decision.
Conversely, returning a car you drove only 10,000 miles, when you paid for 36,000 miles is like handing the dealer a big check. Instead, buy the car and use the value you've paid for, Jones says. Or you can get a no-haggle appraisal at (or at a dealer, although this could involve some haggling). If the numbers break in your favor, since the under-mileage car is worth more than the buyout price, the agency will buy your lease and give you a check for the difference.
If your car has a collection of indiscretions — scrapes, dings or tears in the upholstery — you could be looking at penalties for excess wear and tear. But if you buy the car, you won't be charged for the damage or the disposition fee, and you can fix the bumps and bruises when, and if, you want, says Paul Maloney, owner of Car Leasing Concierge.
Buying your leased car saves the leasing company shipping and auction fees. That's why, in some cases, they'll call and offer you a lower buyout price than what's in the contract. But Maloney says it often isn't a good deal since they'll likely offer the retail price, when you should aim to buy it for wholesale.
To negotiate a reduced buyout price, you'll need to talk to a lease-end manager at the leasing company who has the power to approve lower prices. Banks writing leases may be more likely to negotiate than automakers' finance companies.
"It's really just a case-by-case basis," Jones says. He says often have reduced buyout prices because of low resale values.
If you buy the car then sell it to a friend, you'll have to pay sales tax. Instead, see if the finance manager at a local dealership will do a "lease pass-through," says Scot Hall, executive vice president of operations for Swapalease, which matches leaseholders with car shoppers looking to take over a lease.
Basically, the dealer buys the car from you and immediately sells it to your friend. You aren't charged sales tax and the dealer makes a few hundred dollars for moving paper. But be aware: Your warm body without a car in a car dealership means that you're probably in for a sales pitch.
Maybe, you think, it's time to stop being a serial leaser, jumping from one leased car to another, always having a . If you like your car, compare the buyout price to the retail price on Edmunds.com and Kelley Blue Book. If it's a fair deal, skip the dealership and send the lease company a check.
Keep in mind, however, that you won't be protected by the bumper-to-bumper warranty which is typically for three years and 36,000 miles. But the powertrain warranty, covering major parts like the engine, transmission and suspension, might still be in effect.