Best Alternatives to Payday Loans to Consider During a Crisis
If you're in a bind and need money, turn to local charities, family or safer loans instead of payday loans.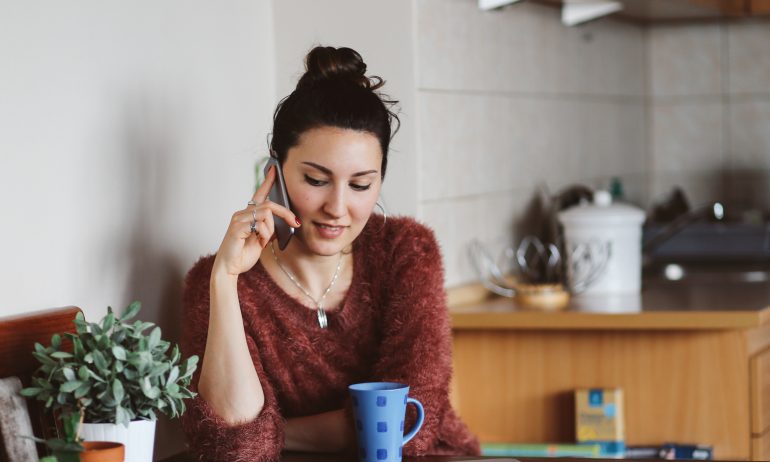 Many or all of the products featured here are from our partners who compensate us. This may influence which products we write about and where and how the product appears on a page. However, this does not influence our evaluations. Our opinions are our own. Here is a list of our partners and here's how we make money.
Getting quick access to cash can be difficult in the best of times. It can be even harder when times are tough.
If you're short on cash, a payday loan may seem like the only option — but there's rarely a good reason to get one.
Even if it's just a small amount of money to cover an emergency, a payday loan could leave you worse off than before you borrowed.
Here are nine alternatives to consider when you need cash quickly.
Local nonprofits and charities
Best for: Free help to cover essential expenses.
Local funding sources, like community centers and nonprofits, are especially helpful if you're balancing groceries, gas and other expenses with a new emergency. Some of these organizations can be a resource for donated food, clothing or bus tickets for medical appointments or job interviews.
Speed: How quickly you can get help depends on what you need and which organizations are in your area. Give them a call to find out.
Keep in mind: Charitable organizations may require proof that you need help, like recent pay stubs.
Best for: Reducing a large medical bill or making it more manageable to repay.
There are a handful of options that you can try before turning to a payday lender for medical bills.
Payment plans: Ask your doctor's office if you can set up a payment plan that splits a large bill into smaller monthly payments.

Medical bill advocates: Medical bill advocates negotiate down bills after an expensive procedure or hospital stay. They can also spot costly errors and dispute them.

Medical credit card: Some medical credit cards offered through doctors' offices have interest-free promotional periods that may help you cover the expense.
Speed: Each option varies in speed, but you may be able to set up a payment plan with the physician's office over the phone.
Keep in mind: Each option may come with a fee. Calculate the amount you'll save and weigh it against the amount you'll pay to make a net-positive decision.
Best for: Getting cash with a credit score below 690 FICO.
Some online lenders tailor their loans to bad-credit borrowers. These lenders may approve applicants with high debt-to-income ratios and bad or fair credit scores.
If you're unsure whether you qualify for a bad-credit loan, you can pre-qualify to see what lenders can offer you. It doesn't hurt your credit score, and pre-qualifying with multiple lenders allows you to compare loan offers.
Speed: Many online lenders offer fast funding and can deposit the money into your bank account within a day or two of approval.
Keep in mind: Online and bank lenders report missed and on-time payments to the credit bureaus, both of which impact your credit score.
See if you pre-qualify for a personal loan – without affecting your credit score
Best for: Members in good standing with a credit union.
If you're an existing credit union member, or are eligible to become one, you have an option already at your disposal.
Credit unions consider your credit score on a loan application, but they also review your relationship with the credit union, income and credit history.
If your credit union offers payday alternative loans, you can borrow a small amount — usually up to $1,000 or $2,000 — with a maximum interest rate of 28% and repayment terms up to 12 months.
Speed: Large credit unions may be able to fund and approve a loan within a couple of days. If you're a member of a local credit union, or have to become one to apply, the process could take longer.
Keep in mind: Credit unions, like most online lenders, report late and on-time payments to credit bureaus, which will affect your credit score.
Best for: Creating a temporary or permanent side hustle — or finding extra cash where you haven't looked yet.
You can make some extra money by selling your clothes, driving for a ridesharing company or turning a hobby into an online shop.
Some of the options in our guide to making money take longer than others, but many of these jobs can be done alone or from your home.
Speed: How quickly this gets you cash depends on how you choose to make money. Selling things online can take a few hours to a few weeks, while Uber drivers get paid weekly.
Keep in mind: The internet abounds with get-quick-cash scams. Avoid job openings that require you to pay money or ask for personal or financial information.
Best for: Getting low- or no-interest money, as long as you're willing to contribute funds to help someone else, too.
A lending circle consists of a group of people who lend money to each other at no or very low cost. This is a somewhat long-term commitment because lending circles usually raise money for one person each month, but participating in one can help you raise money for something like a car repair, or get you through a tough time.
Some websites work with lending circles to report payments to the three major credit bureaus, which can help you improve your credit.
Speed: This depends on when the cycle of payouts reaches you, but it's a slower funding option.
Keep in mind: You should have a steady source of income in order to contribute to the lending circle fund regularly.
Best for: Getting money without interest, if you're close enough with someone to ask.
Asking someone you trust to help cover a bill or spot you a month's rent won't hurt your credit score, but it may do a number on your pride.
You and your lender can draw up terms that define when the loan will be repaid and whether you'll pay it back in installments or all at once.
Speed: This depends on the terms you and the lender agree to.
Keep in mind: A loan from a family member or friend doesn't require physical collateral but you could be putting a relationship in jeopardy, so be sure that both parties are comfortable with the loan before you borrow.
Best for: When you're employed and need emergency cash.
If you've got predictable income and need a paycheck advance, you can consider a cash advance app.
These apps usually confirm your income and when you get paid, and offer an advance between $20 and $500 on your next paycheck.
They charge either low or no fees, but they may request a voluntary tip for the service.
Speed: These apps can take a few hours to a few days to provide the money. Some require a small fee for faster service.
Keep in mind: Paycheck advances are a temporary solution. If you find yourself regularly paying to access money you've already earned, you may need to review your budget.
Best for: Getting cash without a credit check and without having to sell an item.
A pawnshop loan is a no-credit-check option that's a step shy of actually selling your stuff. To get one, you hand something you own to staffers at a pawnshop, and they assess its value and determine whether they'll give you a loan in exchange for your item.
You and the pawnshop agree on when you'll pay off the loan — and any other interest or fees — in order to get your item back.
Speed: A pawnshop will usually tell you on the spot whether it will lend you money and how much.
These loans are also not a long-term solution. If you find yourself taking pawn loans regularly, you'll need to find a different solution.
Get more smart money moves – straight to your inbox
Sign up and we'll send you Nerdy articles about the money topics that matter most to you along with other ways to help you get more from your money.