Curb Student Debt With These Cheap Career Training Options
Career training programs at community colleges, trade schools and through apprenticeships can help you avoid taking on student debt.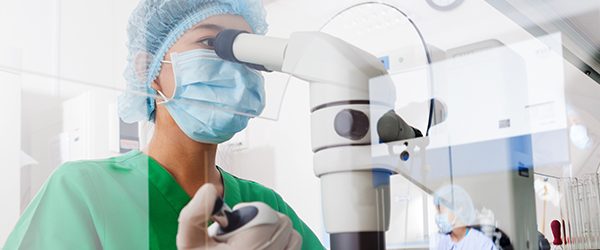 Many or all of the products featured here are from our partners who compensate us. This may influence which products we write about and where and how the product appears on a page. However, this does not influence our evaluations. Our opinions are our own. Here is a list of our partners and here's how we make money.
When people think of college, they envision sprawling green campuses, majestic brick buildings and roaring football crowds. But that picturesque university experience can also come with a sky-high price tag.
"I'm concerned that we sell college to students that could get training in a shorter period of time and for less of a cost," says Gay Johnson, the career and technical education coordinator at Waxahachie Independent School District in Waxahachie, Texas.
As Americans' education debt skyrockets, many students are looking to avoid college loans. Some are scarred by their parents' and siblings' debt woes, and others by student loan horror stories in the news.
To curb debt, students can submit the Free Application for Federal Student Aid, or FAFSA, to apply for federal grants and work-study programs. Or they can consider cheaper alternatives to a four-year school. Here's how to get valuable career training without the university price tag.
1. Get paid to learn with an apprenticeship
It may sound far-fetched that you can make money for learning instead of having to pay for it, but it's possible through registered apprenticeships. These programs, administered federally or by states, offer training in the classroom and on the job. They pay an average starting wage of $15 an hour and offer raises as apprentices' skills improve, according to the Labor Department.
There are more than 21,000 registered apprenticeship programs nationwide in industries including construction, health care, manufacturing and transportation, according to the department. Programs typically consist of full-time work and learning and run from one to six years. Apprentices receive industry-recognized credentials upon completion of their program.
Search for opportunities through CareerOneStops' apprenticeship finder, sponsored by the Labor Department.
2. Train for a career at a two-year college
Many students enroll in community college with the intention of transferring to a four-year school. But these local colleges also offer career-training programs for a wide range of occupations, including accounting, audio technology, early childhood education, law enforcement and surgical technology. These two-year programs often culminate in an associate of applied science degree and are not designed for students who want to transfer.
People with bachelor's degrees typically earn more, but 30 million U.S. jobs don't require such a degree and pay $55,000 per year on average, according to a 2017 report by the Center on Education and the Workforce at Georgetown University. They include positions in manufacturing, health care, finance and information technology — and many require only an associate degree.
3. Gain hands-on knowledge at a trade school
Trade schools, also known as technical, career or vocational schools, emphasize hands-on instruction while preparing students for the workforce. The programs typically are two years or less in length and can lead to licenses, certificates and associate degrees in fields including cosmetology, culinary arts, health care and welding.
The curricula at trade school programs typically are more specialized than those at community colleges. So, for instance, you may not have to take basic English and math at a trade school.
Which career training option is best for you?
Students should choose their academic path based on their career goals, interests, abilities, location and financial circumstances, Johnson says.
Instead of first picking a college and then a major, focus on your objectives. Then, find out what credentials are needed to achieve your goals, whether it's a certificate or an associate, bachelor's, master's or professional degree.
To get the most out of your tuition bucks, research schools using the Education Department's College Scorecard. Look for institutions that are reasonably priced and produce positive outcomes by comparing average annual costs, typical total debt after graduation and graduation rates.
"For decades and beyond, we've promoted college," Johnson says. "There has to be an intentional effort to make sure we're not sending the message that it's only OK to go to a four-year school."
Spot your saving opportunities
See your spending breakdown to show your top spending trends and where you can cut back.