Are Coding Bootcamps Worth It?
Evaluate a bootcamp's length, cost and job placement services to determine if it might be worth it for you.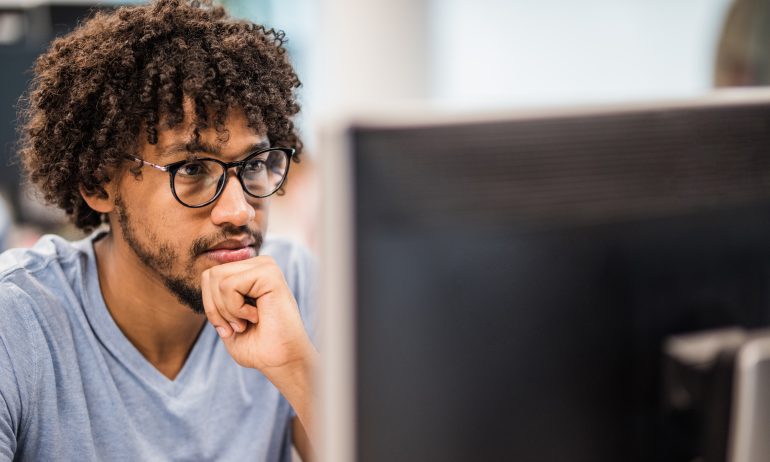 Many or all of the products featured here are from our partners who compensate us. This influences which products we write about and where and how the product appears on a page. However, this does not influence our evaluations. Our opinions are our own. Here is a list of our partners and here's how we make money.
Are coding bootcamps worth the time and money? Based on typical job placement rates and post-graduation salary increases, the answer is "yes" for most students.
According to research from the bootcamp review platform Course Report, graduates typically see salary increases of about 51%. And 84% of graduates are hired into full-time roles within 120 days of graduation.
But not all graduates will get the same results. Bootcamps may advertise high job placement rates, but they aren't always transparent in how they gather data. The cost and time investment is worth it only if you graduate and land a good-paying job.
Before you decide on a coding bootcamp, take time to investigate its placement services and consider the time and investment commitment.
Research coding bootcamp job placement
Check data from the nonprofit bootcamp coalition Council on Integrity in Results Reporting, or CIRR, to see if your school is a member. There, you can find information on bootcamp graduation rates and employment results.
Even if your school isn't a CIRR member, inquire about their job placement and career preparation services. Your program might offer a tuition refund if you don't find a job after graduation.
As many bootcamp students are career-changers, finding a program with strong career support services may increase its value for you. Job placement services can help graduates articulate soft skills, including leadership, initiative, passion and communication, and effectively frame their bootcamp education during interviews.
Evaluate coding bootcamp length
Coding bootcamps last 14 weeks on average, according to Course Report, but they can range from one day to more than six months. The length of the bootcamp can also have an impact on your post-graduation salary. Course Report finds that the average annual salary of an eight-week program graduate is nearly $13,000 less than that of someone who graduates from a program that's longer than 16 weeks.
But before jumping into a longer program, make sure the potential higher salary is worth any additional costs. Also take into account any wages you may lose if you have to quit your job to complete the program.
Consider coding bootcamp cost
While the average bootcamp costs $13,584, prices can range from $0 to over $20,000, according to Course Report. The organization finds that coding bootcamp graduates see an average annual income increase of about $23,000, which may seem to justify the cost of a higher-priced program. Still, you'll get the best return on investment if you can achieve a big salary boost with a lower-cost bootcamp.
A lower-cost program will also give you some wiggle room if it takes a while to land a job after graduation. While most coding bootcamp graduates find a job within three months, 17% take four months or more.
If you take out a loan to pay for your bootcamp — as more students have in recent years — your payments will likely start immediately after graduation. Bootcamp loans are personal loans and don't have all the same protections and payment flexibilities as traditional student loans, so borrowing less money for your bootcamp can keep repayment costs low in hard times.
Spot your saving opportunities
See your spending breakdown to show your top spending trends and where you can cut back.