How to Get a Scholarship
Finding free money like scholarships to pay for college can help you limit the amount of debt you take on.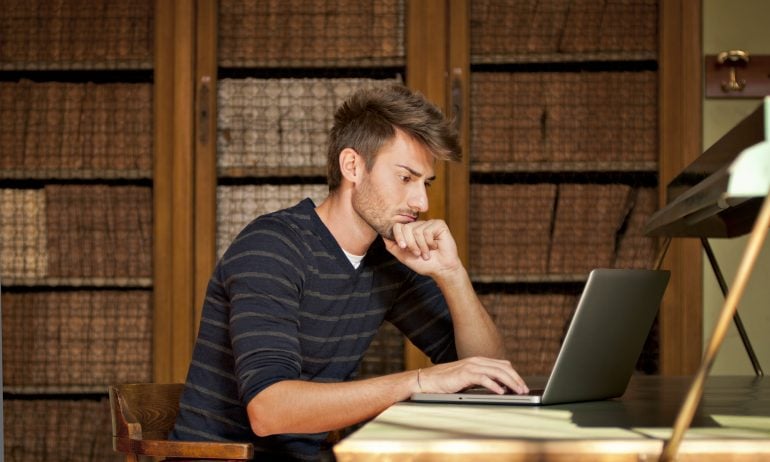 Many or all of the products featured here are from our partners who compensate us. This influences which products we write about and where and how the product appears on a page. However, this does not influence our evaluations. Our opinions are our own. Here is a list of our partners and here's how we make money.
There's a bounty of free money for college that's up for grabs if you know how to get it.
Scholarships don't have to be paid back, which means they're completely free. By winning scholarships, you may be able to reduce how much loan debt you'll carry to pay for college.
Each scholarship will have requirements to apply. You'll often need letters of recommendation, a resume of scholarly or volunteer accomplishments and an essay tailored to the scholarship.
Student loans from our partners

5 rules of thumb to find a scholarship
Since there are so many scholarships available, it can be a challenge to pick which ones to apply for. Knowing where to look and what to prioritize can help you find the right one for you. Here are five tried-and-true tactics to finding a scholarship.
1. Apply first for need-based scholarships
2. Find niche scholarships you qualify for
4. Be wary of scholarships scams
5. Pay attention to scholarship deadlines
How you'll receive scholarship funds
The way your scholarship is disbursed will vary. The money may be paid directly to your school and applied like other financial aid — first tuition and fees are covered, then room and board. If there are leftover funds, your school will typically return the money to you to use for other costs, like living expenses.
Alternately, you may receive a check. How you can use the money will usually depend on the strings attached to the scholarship. For example, you may only be able to use the money for tuition. Contact the source of your scholarship for the details.
How scholarships impact other financial aid
Scholarships can be used to supplement other financial aid, such as grants and work-study, before taking on student loans. But you can receive only as much aid as your school's cost of attendance. You must let your school's financial aid office know the total scholarship amount you're awarded so it is factored into your aid package.
If there's a gap to fill after scholarships or other free financial aid, you may need to get a loan. Start with federal direct loans before getting a private loan, which offers fewer repayment options or loan forgiveness. If you need a private loan, compare all offerings and rates.
Get pre-qualified in just 3 minutes with Credible
Check multiple student loan lenders to get accurate, pre-qualified rates with no impact to your credit score.
Spot your saving opportunities
See your spending breakdown to show your top spending trends and where you can cut back.