MyStudentAid: What You Need to Know About the FAFSA Mobile App
The myStudentAid app brings the FAFSA to your phone.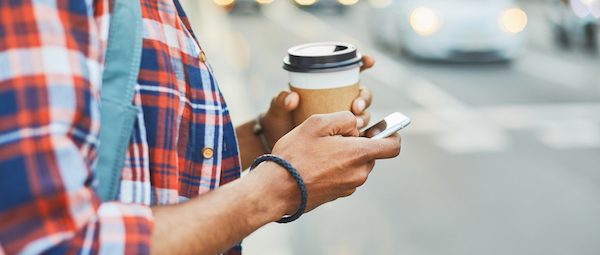 Many or all of the products featured here are from our partners who compensate us. This may influence which products we write about and where and how the product appears on a page. However, this does not influence our evaluations. Our opinions are our own. Here is a list of our partners and here's how we make money.
Students can apply for federal financial aid the same way they share snaps and stories: through an app on their phones.
The myStudentAid mobile app from the U.S. Department of Education lets students and parents fill out and submit the Free Application for Federal Student Aid, or FAFSA.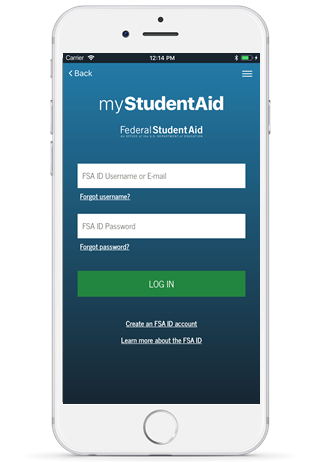 The results of the FAFSA determine a student's eligibility for grants, scholarships and work-study. It's also the key to accessing federal student loans. Students must complete a FAFSA for each year they're in college to receive financial aid.
"We're hoping that the availability of the app really attracts students since students are so centered on doing all of their tasks on their phone," says Kim Cook, executive director of the National College Access Network. The organization, a nonprofit dedicated to improving access to college for first-generation, underrepresented and low-income students, tested the app's beta version prior to its release in 2018.
What myStudentAid can and can't do
MyStudentAid isn't without its limitations. According to the Department of Education, you'll still need to use the FAFSA website for certain functions. You can't file a correction through the app if you make a mistake or need to amend your form after submitting it.
You can start your application online and finish it on the app, or vice versa. The app promises a customized experience for users, depending on whether you're a student, parent or third-party application preparer. Using myStudentAid, you can:
Manage your FSA ID and password.

Use the myCollegeScorecard feature to compare colleges' graduation rates and average student debt per graduate.

Ask Federal Student Aid representatives questions about your application.

Use the IRS Data Retrieval Tool to transfer federal tax return information to the form.

Access federal student aid history using the myFederalLoans feature.

Get financial aid information directly from the Federal Student Aid website through the app.
Residents of seven states — Iowa, Minnesota, Mississippi, New Jersey, New York, Pennsylvania and Vermont — may also transfer FAFSA information into their state aid application using the mobile app.
How submitting the FAFSA early benefits you
The deadline for the 2021-22 FAFSA is June 30, 2022. But the sooner you submit, the better the chance you have to secure first-come, first served aid such as Pell Grants and work-study that will help limit how much you need to borrow in student loans.
Before you apply, prepare to complete the form with less stress by having all the documents you need at your fingertips. This FAFSA checklist can help.
The myStudentAid mobile app is available for iOS and Android devices.
Spot your saving opportunities
See your spending breakdown to show your top spending trends and where you can cut back.