Understanding the Cost of College
College cost can vary depending on which type of school you attend and how much aid you're eligible for.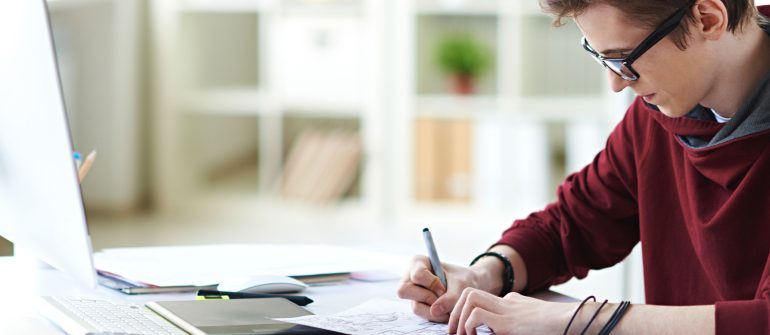 Many or all of the products featured here are from our partners who compensate us. This may influence which products we write about and where and how the product appears on a page. However, this does not influence our evaluations. Our opinions are our own. Here is a list of our partners and here's how we make money.
Learn more about how much college could cost — and, how to afford it:
Knowing your school expenses can give you a better sense of your potential student loan burden. And when you are better informed about the cost of college and your debt, you'll be better prepared to pay down student loans faster.
We've laid out the average costs of several types of colleges, the amount you're likely to pay and how to pay for college so you graduate without overwhelming student loan debt.
What is the cost of college?
College prices typically go up each year. For example, from 1990-91 to 2020-21, the average tuition and fees increased from $3,800 to $10,560 at public four-year colleges and from $18,560 to $37,650 at private nonprofit four-year colleges, according to the College Board.
Those numbers represent the school's "sticker price," but it's unlikely you'll pay the total amount for the school you choose. Fill out the Free Application for Federal Student Aid, known as the FAFSA, to receive financial aid that could cut the cost.
The FAFSA determines the amount of money your family can provide to pay for college. It also qualifies you for federal, state and school grants, which you don't need to pay back; federal student loans; and work-study to cover the rest of the cost.
You'll get certain types of financial aid, including Pell Grants and subsidized federal loans, if you have especially high financial need, which is calculated by subtracting your expected family contribution from the school's cost of attendance. Prioritize applying to colleges that pledge to meet your full financial need. Check the schools' websites or call their financial aid offices to find out if they do.
How much will you pay out of pocket for college?
Net price can vary widely from school to school. Each college or university has a net price calculator on its website, which will estimate how much you'll pay based on your financial profile.
You can expect to cover the net price with out-of-pocket funds or student loans — and remember, it's only for one year, so multiply that number by four to see your minimum total cost. Graduating on time will keep you from having to borrow more — only 58% of students who started college in fall 2012 graduated within six years, according to data from the National Student Clearinghouse Research Center.
Additional tools can help you compare net prices among colleges. The U.S. Department of Education's College Scorecard includes links to schools' net price calculators and has data on average annual cost, graduation rate and typical monthly student loan payment.
How should I pay for college?
Completing the FAFSA is your first step toward making college more affordable. For the 2021-22 school year, the deadline to submit your FAFSA is June 30, 2022. You can make corrections though September 10, 2022.
Exhaust grants and scholarships from the federal government, your state and your college before turning to student loans — and even then, max out your federal student loan options before turning to private student loans. There are several benefits to federal student loans, including the ability to borrow without credit history and access to flexible payback options.
Spot your saving opportunities
See your spending breakdown to show your top spending trends and where you can cut back.