What Is Cost of Attendance?
Cost of attendance is determined by your college and affects financial aid and student loan maximums.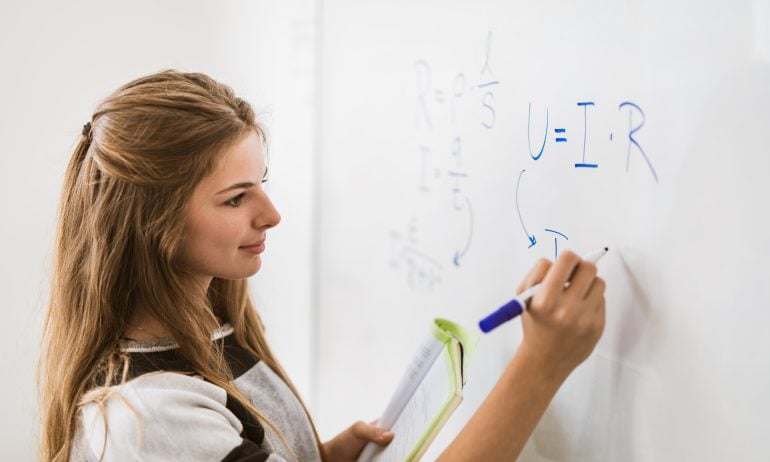 Many or all of the products featured here are from our partners who compensate us. This influences which products we write about and where and how the product appears on a page. However, this does not influence our evaluations. Our opinions are our own. Here is a list of our partners and here's how we make money.
Cost of attendance is the estimated total cost of attending college in a given year. It includes tuition and fees, books and supplies, room and board, transportation and personal expenses, and it is an official number determined by each college. Sometimes, people refer to cost of attendance as COA.
You can find the cost of attendance on your school's website. There may be multiple COAs listed that differ by housing situation. For example, the cost for a student living in dorms on campus will be different from that of a commuter student.
Cost of attendance represents the full price of a college before any aid — it's the school's "sticker price." However, many students receive financial aid, grants or scholarships and pay less.
How is cost of attendance used?
Colleges use cost of attendance to determine the amount of financial aid for which you're eligible. Starting with the 2024-25 academic year, schools calculate aid eligibility by subtracting your Student Aid Index (SAI) from the school's cost of attendance:
Cost of attendance - SAI = financial need
The SAI is based on information you enter on the Free Application for Federal Student Aid (FAFSA). It represents the federal government's estimation of how much your family can afford to pay for education, either out of pocket or through student loans.
The amount of aid you get may be less than your calculated financial need.
You can get an idea of what you can expect to actually pay by using a net price calculator that considers the official cost of attendance, your SAI and the aid available at that school. Use the net price to compare your costs at different schools; the Consumer Financial Protection Bureau also has a cost of attendance comparison tool to help with your research.
Does cost of attendance affect student loans?
Cost of attendance affects the amount of student loans you can borrow. You can't borrow more than the cost of attendance minus other aid, and your school tells lenders — government and private — how much loan money you're eligible for.
Federal student loans also have limits unrelated to cost of attendance. For example, a dependent freshman student can only borrow up to $5,500 in federal student loans regardless of need or COA. If you need more money after you reach your federal student loan limit, you can fill the gap with other resources like family savings or merit-based scholarships or grants. You can meet any leftover amount beyond that with private student loans.
Student loans from our partners

Cost of attendance (COA)
is your estimated annual school cost, including tuition and fees, books and supplies, room and board, transportation and personal expenses. Colleges subtract your expected family contribution, or EFC, from their
cost of attendance
to calculate the maximum amount of need-based aid you can receive. Expected family contribution is the amount the federal government estimates your family can pay for college.
Student aid index:
(Formerly known as expected family contribution, or EFC). An estimate from the federal government of how much money your family can afford to pay toward your college education. Schools subtract your
Student aid index
from their cost of attendance to calculate the maximum amount of need-based aid you can receive.
Net price calculator:
Tool that calculates the college's total cost — including tuition, room and board and books — minus any grants and scholarships that the student is eligible for. All colleges that offer federal financial aid must have an online
net price calculator
to help students and parents considering out-of-pocket costs.
Spot your saving opportunities
See your spending breakdown to show your top spending trends and where you can cut back.