What Is the Student Aid Index?
Student Aid Index will replace Expected Family Contribution beginning in July 2023.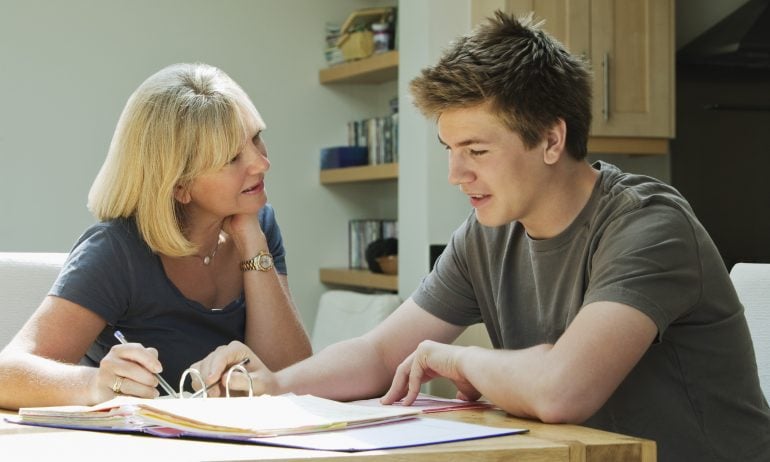 Many or all of the products featured here are from our partners who compensate us. This may influence which products we write about and where and how the product appears on a page. However, this does not influence our evaluations. Our opinions are our own. Here is a list of our partners and here's how we make money.
The Student Aid Index is a rebranding of Expected Family Contribution, or EFC. The new name is meant to clear up confusion about what EFC actually is: A number that colleges use to determine how much financial aid you can receive.
It's not, as the name suggests, the amount your family is expected to pay toward your education, as most families end up paying more than the EFC amount after taking loans to fill gaps in aid.
The renaming of EFC to Student Aid Index, or SAI, will be effective starting July 1, 2023, for the 2023-2024 academic year and beyond. This change was part of the FAFSA Simplification Act that was bundled into the Consolidated Appropriations Act of 2021, which included the second coronavirus relief bill.
The SAI will be used to calculate most need for financial aid, excluding Pell Grants, which have their own calculation.
How will the Student Aid Index be calculated?
The information you input on the Free Application for Federal Student Aid, or FAFSA, about you and your family's financial profile will determine your SAI. The index will equal the sum of your parents' available income, your income and assets.
The new simplified FAFSA, which includes a maximum of 36 questions compared with the 108 on the current application, will also go into effect July 1, 2023, for the 2023-2024 academic year and later.
Once you submit the FAFSA, you'll receive your Student Aid Report, which details the information you included on the application and your SAI.
How will the Student Aid Index be used?
SAI is used as part of the equation for financial need, which is found by subtracting the Student Aid Index and other financial assistance from the cost of attendance at each school. Your cost of attendance includes tuition, fees and room and board. The equation essentially looks like this:
Cost of attendance - SAI = financial need
Your financial need doesn't necessarily mean the full amount you're qualified for. Colleges aren't required to meet 100% of your financial need with need-based aid like grants or scholarships — and colleges can include loans on your financial aid award letter to meet need. Funding availability for aid, such as work-study, might also be limited at your school.
Spot your saving opportunities
See your spending breakdown to show your top spending trends and where you can cut back.