Adjustable-Rate Mortgage: Good or Bad Idea as Rates Rise?
Getting an adjustable-rate mortgage as interest rates rise can be risky. After a few rate resets, your initial interest savings could evaporate while your payment soars.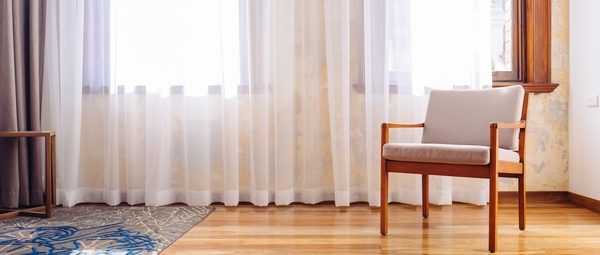 Many or all of the products featured here are from our partners who compensate us. This may influence which products we write about and where and how the product appears on a page. However, this does not influence our evaluations. Our opinions are our own. Here is a list of our partners and here's how we make money.
An adjustable-rate mortgage, with its lower initial interest rate and monthly payment, can seem a tempting alternative to a higher fixed-rate loan when mortgage rates are rising.
"People are trying to squeeze into a more affordable payment," says Jeff Lazerson, president of Mortgage Grader, a home loan lender in Laguna Niguel, California.
Why might an adjustable-rate mortgage, or ARM, be a bad idea? When interest rates are rising it means you're taking all of the risk.
With an ARM loan, after just a couple of rate resets, your initial interest-rate savings could evaporate.
ARM loans begin at lower rates but can rise
Currently, 5/1 ARMs have interest rates that average about a half to three-quarters of a percentage point lower than 30-year fixed loans, according to Freddie Mac, a government-sponsored enterprise that provides funding to mortgage lenders. Interest rate spreads can vary by lender, loan terms and prevailing market rates.
But here's an example of how quickly your payment can rise with a 5/1 ARM rate that adjusts two percentage points higher at the first reset after five years, with additional one-percentage-point increases in the seventh and eighth year:
Who might consider an ARM when rates are rising?
Adjustable-rate mortgages are particularly suited for first-time home buyers who don't plan on staying in a home very long. A good example, says Nathan Kowarsky, president of E Mortgage Capital in Irvine, California, would be a young couple buying a starter home now but looking to move up to a bigger house when they have children.
"They only plan on keeping the house for five or seven years," Kowarsky says. That matches the initial rate guarantee of today's most popular adjustable-rate mortgages. If you plan on staying in the home longer, Kowarsky believes a fixed-rate loan is the way to go.
Lazerson is looking for ARM borrowers with a good sense of money management and a high credit score — and who aren't carrying a lot of debt. In other words, borrowers who aren't maxing out their debt-to-income ratio.
"You have to plan and be prepared for the fact that after seven years, it's very possible when that payment adjusts, your payment may be higher — or much higher — than what it is now," Lazerson says.
ARMs are a good idea when rates are rising if:
You don't plan to stay in a home for long.

You are financially stable and can absorb rising payments.
ARMs are a bad idea when rates are rising if:
You want to stay in the home for the long term.

You could be at financial risk with a much higher payment.