First-Time Home Buyer Metro Affordability Report — Q1 2023
Competition has slowed in the housing market, but it remains a fairly difficult time to buy a home, especially for first-timers.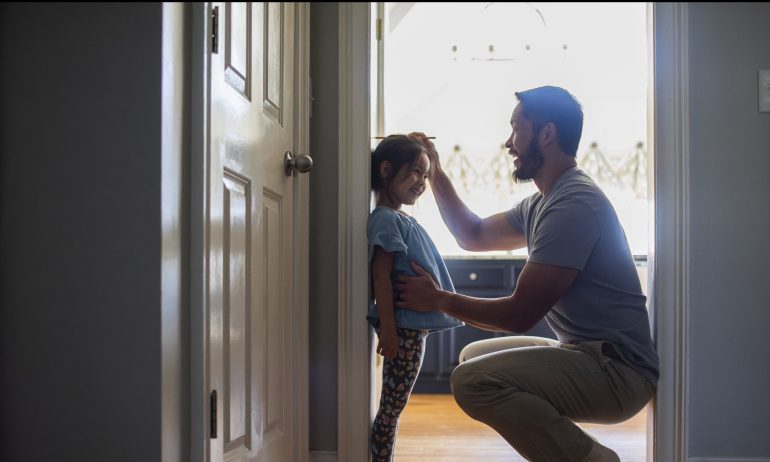 Some or all of the mortgage lenders featured on our site are advertising partners of NerdWallet, but this does not influence our evaluations, lender star ratings or the order in which lenders are listed on the page. Our opinions are our own. Here is a list of our partners.
Conditions for first-time home buyers looked different in the first quarter of 2023 compared with one year before, but they hadn't necessarily improved.
Across the country, while active listings in the first quarter fell from the previous quarter, they remained significantly higher than a year ago, and asking prices held relatively steady. However, homes were listed at 5.5 times the typical income of a first-time buyer — still above what's deemed affordable according to an long-standing rule of thumb that suggests shopping for homes listed at three times your income. And a few new challenges have further complicated things: Higher mortgage rates and tightened lending standards mean getting a favorable mortgage (or getting a mortgage at all) has become more difficult.
This quarterly analysis has examined home affordability for first-time buyers across the nation and in the most populous metro areas for the past three years. At any given time, these ambitious shoppers face unique constraints, including less robust credit histories and generally lower incomes than repeat buyers. For new prospective homeowners, understanding the challenges they might face can help inform a successful buying strategy.
Affordability remains steady
Overall affordability changed little in the first quarter of the year for first-time home buyers. Across the nation as a whole, homes were listed at 5.5 times first-time buyer income. In the nation's 50 largest metros, they were priced 5.6 times typical first-time buyer income — up from 5.5 in the fourth quarter of last year.
Metro areas in California have historically been the least affordable in the nation. This most recent quarter had some familiar faces among the costliest: Los Angeles, where homes were listed at 11.1 times the typical first-time buyer income, San Diego (9.6) and San Jose (8.7). These were joined by Miami (8.6) and New York City (7.3). This is the first time in this analysis that the NYC metro area was among the five least affordable locations.
As for where first-time buyer money can go the furthest, just two metros had homes listed at less than three times the typical first-time buyer income. This is the second quarter in a row that Pittsburgh (where homes were listed at 2.5 times first-time buyer income) and Cleveland (2.9) had the "affordable" designation. Other close contenders included Detroit (3.2), Buffalo, New York (3.3), and St. Louis and Baltimore, both at 3.6.
Click here to see a table with affordability metrics for all locations analyzed.
First-time buyer guidance: It may be possible to find homes listed at three times your income in rural areas, small towns and a few large metros. Elsewhere, it seems quaint. Barring the ability to relocate and buy in a low-cost market, you may be shopping for homes listed for far more. An online home affordability calculator can help you set a realistic initial price range given your personal circumstances as you begin shopping. Minimizing other debt and expenses is one way to allow housing costs to comfortably take up more of your monthly budget.
Prices stall in first quarter
Prices didn't move much in the first quarter, after adjusting for inflation. Inflation-adjusted list prices give buyers a sense of how far their money will go when they begin shopping for a home, compared with how far it would have gone in previous periods.
Across the nation's biggest metro areas, prices stalled compared to the previous quarter, and rose very slightly (+1%) when compared with the same period last year.
The biggest quarterly price increases were seen in midwestern areas, including a 10% increase in list prices in Kansas City, and 7% increases in Cincinnati and Columbus, Ohio and Minneapolis. Just two metro areas saw prices come down more than 5% when compared with the previous quarter: Pittsburgh and Detroit, which both saw 6% decreases.
First-time buyer guidance: The list price, also known as the asking price, may not be the price you pay for a home. In 2021 and into 2022, competition meant that sellers were receiving offers well above asking price. That competition has cooled and, in some markets, an offer at or even below list price could now be accepted. The best way to know for certain what type of competition you'll face is to talk to a few real estate agents in the area where you hope to buy. Because conditions can vary from city to city, and even from one neighborhood to the next, chatting with someone who has local expertise will give you the best idea of what to expect.
Borrowing gets more difficult in Q1 and beyond
Few first-time buyers can purchase a home outright, with cash. Most take out a mortgage. And in the most recent quarter, that got a little more difficult. Not only are buyers still trying to adjust to consistently higher interest rates, some banks reported tightening lending standards during the first quarter.
Citing the "uncertain economic outlook" and reduced risk tolerance, among other reasons, lenders across bank sizes made it more difficult to obtain residential real estate loans, according to the Senior Loan Officer Opinion Survey from the Federal Reserve. They expect the trend to continue throughout the year.
First-time buyers, who may be more likely to have less robust credit histories, could feel the brunt of this tightening.
First-time buyer guidance: Whether your goal is to qualify for the lowest mortgage rate possible or simply qualify for a mortgage, your credit score is a good place to start. Keep your score high by making payments on time, every time. Also, if possible, avoid opening new accounts in the months leading up to your house hunting — it will drag down your average account age, another important factor in your credit score. In addition to your score, lenders will look closely at your debt-to-income ratio, so paying down debt before you shop for a home loan can make your application even more attractive.
Inventory dips, but still a major improvement over 2022
Inventory is often lower in the first quarter of the year — the weather is cold and we haven't hit the seasonal swing into homebuying season. This year, the number of active listings fell 26% in Q1 in the largest metro areas. This seasonal dip was likely exacerbated by higher mortgage rates — would-be sellers may be less likely to trade their old rate for a new one, knowing rates will remain elevated well above where they were during the buying frenzy of 2021.
That said, the number of active listings is a significant improvement over what was available last year at the same time.
Click here for a table displaying quarterly and yearly changes in available homes, by metro area.
First-time buyer guidance: The number of homes available for sale directly impacts how likely it is you'll find a home that checks all of your boxes. And in a sparse market, if the "perfect" home is listed, there's a good chance you're not the only interested buyer. Before you begin shopping, prioritize the items on your wishlist according to what you cannot live without and what you may be willing to compromise on. There's little doubt you'll need to make some compromises; going into the process with this in mind can save you some disappointment.
Get more smart money moves – straight to your inbox
Sign up and we'll send you Nerdy articles about the money topics that matter most to you along with other ways to help you get more from your money.