Mortgage Refinance Could Save Money — Even if Your Loan Is New
Refinancing a mortgage might be a good idea, even if you bought a home or refinanced in 2019. With mortgage rates at record lows, millions of homeowners could save.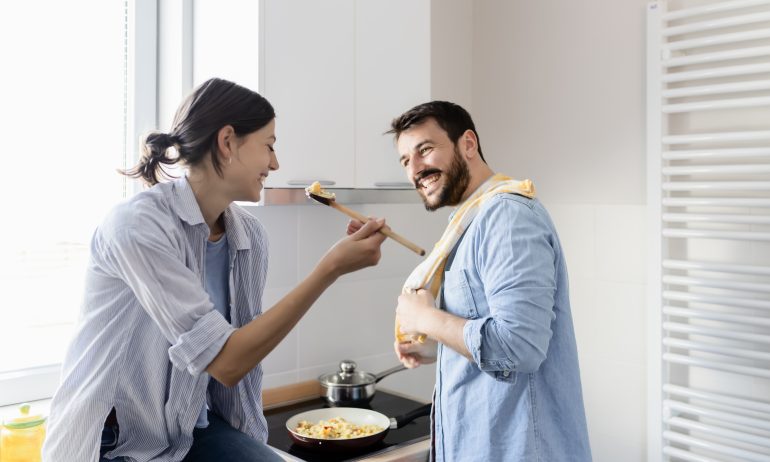 Many or all of the products featured here are from our partners who compensate us. This influences which products we write about and where and how the product appears on a page. However, this does not influence our evaluations. Our opinions are our own. Here is a list of our partners and here's how we make money.
Millions of homeowners could benefit by refinancing their mortgages, even if they bought or refinanced as recently as May 2019. A typical refinance could save more than $150 a month.
Homeowners are getting the message. According to the Mortgage Bankers Association, refinance applications jumped 79% in the week ending March 6, compared with the previous week. Even though mortgage rates have rebounded a bit since then, millions of homeowners could save money by refinancing.
Many potential refinancers
One rule of thumb says to consider refinancing if you can cut the mortgage rate by three-quarters of a percentage point. By that measure, millions of homeowners could benefit by refinancing into today's mortgage rates, according to Black Knight, a technology, data and analytics provider for the mortgage industry.
In late February, Black Knight estimated that 14.5 million homeowners would be "refinance candidates" if mortgage rates fell to 3.25%. In early March, the average rate on a 30-year fixed-rate mortgage dipped to that level and a little below.
Black Knight defines refinance candidates as people with 30-year mortgages "who are current on their loans, have credit scores of 720 or higher, hold at least 20% equity in their homes, and who could cut their current interest rate by at least 0.75% via a refi."
This refinance opportunity landed unexpectedly. Mortgage rates fell in February and into March, as COVID-19, the disease caused by the new coronavirus, spread beyond China and throughout the U.S. The 30-year fixed fell to its lowest level since Freddie Mac began tracking rates in 1971. The Federal Reserve cut short-term interest rates to cushion the economic blow from the outbreak.
Then, beginning March 9, came the oil-price war between Russia and Saudi Arabia, and mortgage rates continued falling. According to NerdWallet's daily mortgage rate survey of large lenders, the average rate on the 30-year fixed-rate mortgage fell from 3.42% on Feb. 19 to 3.16% on March 9.
That represents a decline of more than three-quarters of a percentage point since May 2019 — meaning there are refinance candidates who bought their homes or refinanced their loans just 10 months ago.
The average amount of a mortgage refinance was $364,300 in the last week of February 2020, according to the Mortgage Bankers Association. On a loan of that amount, the difference between a 4% interest rate and a 3.25% rate is $154 a month in principal and interest, and $1,845 a year. (Assuming that you refinance into another 30-year loan, instead of a shorter term.)
To find out how much you could save:
If the numbers look promising, you'll want to estimate your break-even period: the time it takes for the accumulated monthly savings to exceed the loan fees. For example, if you pay $3,600 in fees to save $100 a month, it will take 36 months to break even ($3,600 divided by $100 equals 36). If you believe you'll stay in the house beyond the break-even period, it might be worthwhile to refinance.
Tips for the best refinance
In most cases, you can refinance whenever you want, although some lenders require "seasoning" between mortgages, requiring a certain period to pass between appraisals.
You can refinance to the same payoff date as your current loan, which can be useful when you want to pay off the mortgage before retirement or the kids go off to college. For example, if your 30-year mortgage is exactly 5 years old when you refinance, you can request to pay off the new loan in 25 years. Tell the lender to amortize the mortgage for 25 years (or whatever number of years you wish).
Example: A $364,300 loan (remember, that was the average refinance amount at the end of February 2020) at a 3.25% interest rate, for 30 years, has a monthly principal and interest payment of $1,585.46. If you pay off the same loan over 25 years instead of 30, the monthly principal and interest payment costs $1,775.29, or $189.83 a month more. But by chopping five years off the loan, you save $38,178.60 interest.
When they can afford it, many people refinance from a 30-year to a 15-year loan. The shorter loan usually has higher monthly payments, but you save even more interest than shortening the loan by five years.
Get more smart money moves – straight to your inbox
Sign up and we'll send you Nerdy articles about the money topics that matter most to you along with other ways to help you get more from your money.