Elavon Review for 2021: Features, Pros, Cons, Pricing
Elavon stands out because of its size, but its small-business offerings aren't the best available.
Many or all of the products featured here are from our partners who compensate us. This may influence which products we write about and where and how the product appears on a page. However, this does not influence our evaluations. Our opinions are our own. Here is a list of our partners and here's how we make money.
You could do worse than Elavon Merchant Services, but you could also do a lot better.
As one of the largest merchant services providers in the U.S., Elavon offers a broad array of merchant services solutions for all types of businesses. But its reputation online is less than stellar due to surprise fees and poor customer service. While its credit card processing fees for small businesses are reasonable, its multi-year contracts, use of ISOs and lack of pricing transparency give us pause.
Find the right payment provider to meet your unique business needs.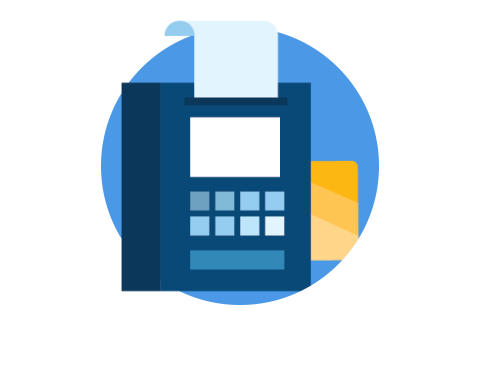 What is Elavon Merchant Services?
Elavon Merchant Services is a merchant services provider, meaning it sells a broad range of financial products and services related to debit and credit card transactions. Examples include payment processing, point-of-sale (POS) hardware and payment gateways.
Elavon is also a subsidiary of U.S. Bancorp, the seventh-largest bank in the U.S. Like other large merchant services providers, Elavon has a variety of subsidiaries that sell its products, including Costco Merchant Services, Talech Merchant Services, CenPOS and Helcim. The company goes through Ladco Leasing for credit card terminals and other POS hardware.
Be aware that Elavon works with independent sales organizations (ISOs). These are individuals who sell Elavon products but are not actually employed by the organization. Typically, they work on commission and have a reputation for not disclosing fees and terms in contracts. If it can be helped, work directly with Elavon when trying to negotiate the terms of your merchant services contract.
Elavon offers an impressive array of services for small-business owners, enterprise organizations and e-commerce merchants alike. It also offers tailored solutions for a range of different business types, including hospitality, restaurants, retail, health care and education. Here we focus mostly on what Elavon offers for small businesses and e-commerce merchants.
Elavon offers customers a dedicated merchant account and payment processor, as well as a virtual terminal for telephone and keyed-in transactions. With Elavon you can accept all major credit cards, as well as swipe, chip and contactless payment methods. Mobile payment processing is available via the Converge Mobile app.
In terms of processing fees, Elavon offers small-business owners two separate deals. For those who only plan to accept mobile payments, Elavon offers an Ingenico RP457c mobile card reader for $89 and bundles it with a 2.65% plus 19 cents per transaction fee on all "card present" transactions. There is also a 3.5% plus 19 cents per transaction fee on all "card not present" transactions" (i.e. virtual terminal transactions) and a $10 monthly fee.
For brick-and-mortar retailers that need a countertop terminal, Elavon offers the Ingenico Tetra Desktop 3500 card reader for $270 with the same credit card processing fees as the mobile package, plus the $10 monthly fee.
Elavon also offers free PCI compliance, including encryption and tokenization, and access to Elavon PCI professionals to answer your questions online, by phone and by email.
Elavon provides payment gateways through Converge — the same software that provides its mobile payments. The Converge payment gateway is compatible with most major e-commerce platforms, including Shopify, BigCommerce and Volusion, and allows you to add buy buttons, a hosted payment page or an integrated payment page via the Converge API. Elavon does not disclose the price for its payment gateway.
Along with the above card readers, Elavon offers a terminal and several POS software and hardware options through partners and subsidiaries. The terminal is a Poynt Smart Terminal (Elavon is a primary investor in Poynt). The Poynt Smart Terminal comes with a built-in swipe/dip/contactless card reader and receipt printer. Poynt's POS software offers inventory and order management features, sales reporting, offline functionality and the ability to apply discounts and taxes. Neither Elavon nor Poynt list pricing information for this terminal on their websites.
Additional POS software is offered through Talech and NCR Silver, both subsidiaries of Elavon. Both Talech and NCR Silver offer POS software for retail businesses and restaurants, as well as card readers, receipt printers and more. Elavon does not list pricing for either product on its website, and neither Talech nor NCR Silver discloses hardware costs on their own websites. Talech charges monthly software fees ranging between $49 and $99 per month. NCR Silver does not disclose its software fees.
We should also mention Elavon's relationship with Ladco, a company that is reported to be a subsidiary of Elavon, although there is no mention of the business on the Elavon website (Ladco does not currently have an active website). Ladco leases POS hardware to merchants on behalf of Elavon. According to the website CardPaymentOptions.com, the contracts Ladco offers are expensive, unfairly structured and generally deceptive, so tread carefully.
Elavon works with a company called Boomtown to provide POS installation and support. If you have trouble with your POS at any time, Boomtown offers 24/7 help.
Outside of the reporting you get with your POS software, Elavon offers Payments Insider, a customer portal with customizable reporting, providing insight on all aspects of your payments activity. You can also download reports via Excel, PDF or CSV. Elavon does not disclose the price for Payments Insider on its website.
Elavon's loyalty program is called Fanfare, and it allows you to provide customizable loyalty rewards, offers, promotions and gift cards to your customers. Via an integration with your POS, customers can opt into your loyalty program at checkout and collect redeemable points for every purchase. As the merchant, you can craft your own loyalty program and track its success via an analytics dashboard in your POS.
For U.S.-based merchants, Elavon offers 24/7 support every day of the year via phone, live chat and email. Those who sign up directly through Elavon also have their own dedicated account manager, which is a nice perk. On the Elavon website, there is a support center with guides on everything from payments processing to PCI compliance.
Elavon does not offer specific pricing information on its website, outside of the payment processing fees it charges to small-business owners. Given that Elavon works with ISOs, the price you pay is what you are able to negotiate with your sales representative. Based on user reviews, it seems you have to sign a multi-year contract to use Elavon Merchant Services, although it is unclear if there is an early termination fee. Elavon also uses an automatic renewal clause, meaning that if you don't provide notice ahead of time, you will automatically be entered into a new contract.
While this review has focused on Elavon's small-business solutions, on the Elavon website there are options for a variety of different business sizes and industries. Thanks to its large network of merchant services subsidiaries, Elavon can provide solutions for whatever kind of business you operate.
While it's good that Elavon lists the prices it charges for small-business payment processing, there is not a lot of other information available on the website when it comes to costs. This ties into the fact that Elavon works with ISOs, which often adjust pricing on a client-by-client basis.
Compared to products like Square and PayPal, which let you use their services on a month-to-month basis, Elavon's multi-year contracts seem unreasonable. Once you're locked in, it can be difficult to break out. Plus, Elavon tries to automatically enroll you in a new contract if you don't provide notice ahead of time.
Elavon isn't widely reviewed across the major review platforms, but several of its subsidiaries are. Let's take a look at some of their ratings to gather insight into the quality of Elavon's service:
4 stars out of 5 (Capterra).

C (Better Business Bureau).
4 stars out of 5 (TrustPilot).

5 stars out of 5 (Capterra).
3.5 stars out of 5 (Capterra).

3.6 stars out of 5 (G2 Crowd).
Elavon has an A+ rating from the Better Business Bureau but also has a laundry list of complaints. Over the last three years, there have been 134 complaints filed, with 40 closed in the past year. Many of the complaints were regarding surprise fees, unexpected account holds and freezes (a common issue with hosted merchant accounts) and unresponsive or uncooperative customer service representatives.
Over on TrustPilot, Elavon has a rating of 1 of 5 stars, with many users echoing the same sentiments voiced on Better Business Bureau. The few users who reported positive experiences said they enjoyed having access to a PCI compliance expert and the ability to create a customized solution that works for their business.
Alternatives to Elavon Merchant Services
Let's compare Elavon to some other popular merchant services providers:
PayPal doesn't offer the range of options Elavon does. However, PayPal's pricing is upfront, and it can work for most small businesses just starting out. When you sign up for PayPal merchant services you'll have to purchase a mobile card reader ranging in price from $14.99 to $99.99. However, there are no monthly costs, and processing fees are a comparable 2.7% on in-person transactions. Note that PayPal does not sell its own POS but can integrate with a vast array of other POS options.
If you were attracted to Elavon because of the range of solutions it offers to small-business owners, consider Square POS. Square POS is completely free software with credit card processing fees starting at 2.6% plus 10 cents and no long-term contracts. Plus, Square offers a retail and restaurant version of its POS, and there are a variety of hardware options to choose from.
Worldpay (formerly Vantiv)
If you have your heart set on working with a really big merchant services provider, consider Worldpay. Worldpay offers a lot of the same variety you'd get working with Elavon but with more transparent pricing (2.9%  plus 30 cents per transaction fee). Note that Worldpay also has multi-year contracts with early termination fees.
A version of this article was first published on Fundera, a subsidiary of NerdWallet.