How to Start a Catering Business in 9 Steps
A catering business can be a tricky venture to run, but taking the right steps can improve your chances of success.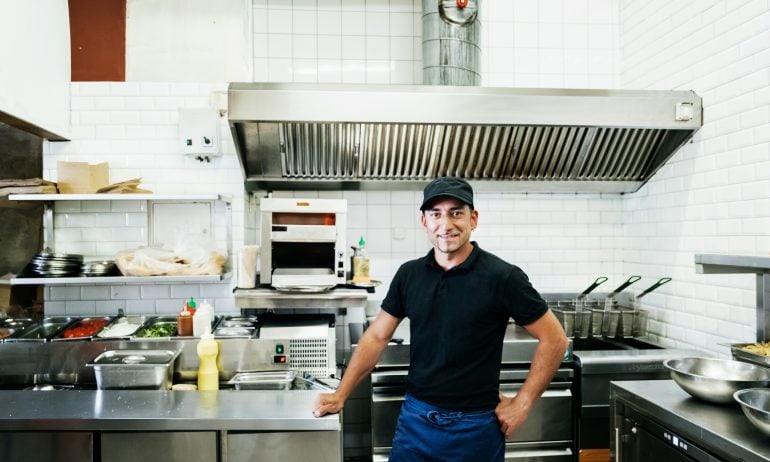 Many or all of the products featured here are from our partners who compensate us. This influences which products we write about and where and how the product appears on a page. However, this does not influence our evaluations. Our opinions are our own. Here is a list of our partners and here's how we make money.
The catering industry attracts a broad range of entrepreneurs. Maybe you're an excellent cook, maybe you love throwing parties, or maybe you're interested in event planning and want to get the ball rolling by catering.
Or maybe you're like Dannella Burnett, of Gainesville, Georgia, who formed her catering business back in 2009, and your reason is simple and sweet:
"I figured if I could cook for other people and put food on their plates, I could put food on my family's plate," Burnett says of her decision to start Oakwood Occasions.
But as Burnett knew even in the nascent stages of starting a catering business and expanding to event planning, the business is about much more than putting food on plates. It's about thinking your way through stressful situations, planning for the unexpected, and most importantly, running a business just like you would any other.
In this guide, we are going to take you step-by-step through everything you need to know about how to start a catering business. With a little help, you'll be delighting guests at parties, events, and festivals in no time.
Smart money moves for your small business
Get access to business insights and recommendations, plus expert content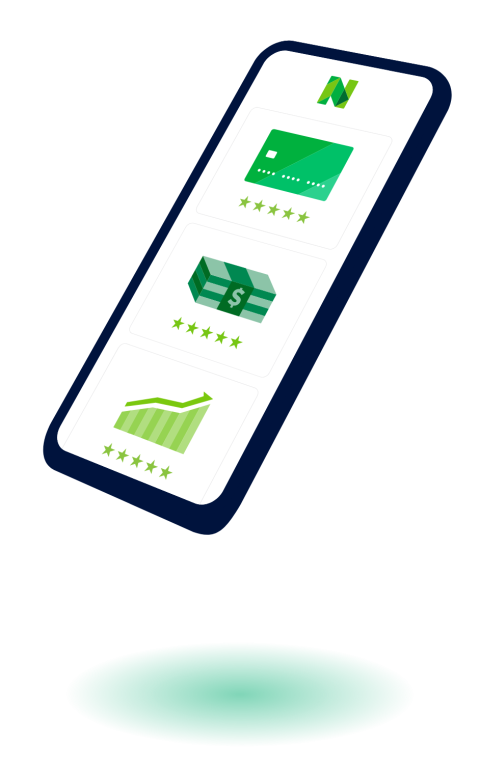 How to start a catering business in 9 steps
Before you get to the following steps to starting a catering business, note that you should decide on the type of catering business you want to start before learning how to start a catering business.
Some caterers only do cocktail reception drinks and small finger foods, others do buffet-style catering, and some do the sit-down catering that you might see at a banquet or wedding. Once you know what kind of catering you want to do, you can get on to the next steps.
Step 1: Choose your business name and business entity type
Once you have the type of catering business you want to start in mind, you can move on to choosing a name for your business and defining the entity for it as well. You'll want to choose a name and make sure it's available in the state where you're opening your catering business. In most states, you can check business name availability online with the Secretary of State.
You'll also need to choose the business entity you want your business to operate as. Here you've got a lot of options depending on a few things, including whether you want to go it alone or not.
If you decide to operate as a sole proprietor, your business will be unincorporated and be owned by you alone (or you and your spouse). If you want to have a partner for your business, or want to avoid taking on all personal liability for your company, you can choose to register your business as a general partnership, a limited partnership, a limited liability partnership, a limited liability company, or another business entity. Each offers different protections for the partners and the business.
Step 2: Write a business plan
Once you have your business name and entity chosen, the next step on the "how to start a catering business" checklist involves writing a business plan. This will take some work, but it will pay off in the long run because you'll have the plan to fall back on and it can help you know what to expect while running your business.
You can use a business plan template or you can make a plan on your own. When you do make the plan, it should include quite a bit of research. You'll want to include an overview of your company, a market analysis, your business's organization, the specific products and services you'll be providing, and your marketing and financial plan. If that sounds like a lot, don't worry—you can always add to your plan as you learn more about the catering business world.
Importantly, though, you should also research your competition and identify potential customers. Is there a particular type of catering that is needed in your area that is currently underserved? For example, if you live in an area with a lot of golf courses, you may find that they are always in need of caterers for weekend events. Your market research into the needs in your area can go a long way to helping you sustain your business.
Part of your business plan for how to start a catering business should also include the vendors and suppliers you plan to use. Look into sourcing all the supplies you need, including linens, utensils, china, even tables and chairs for some events, and of course the food. When it comes to non-food items, Burnett suggests renting first, before buying things outright.
"At the beginning, you can rent anything you might ever want or need," she says. "And renting is great: You know what the cost will be and you don't have the upfront cost of purchasing something.
"But at some point, though you want to buy those things yourself because you still can charge for them and basically you're paying for the ownership of them. And they ultimately pay for themselves."
When it does come time to buy, equipment financing can provide you with the funding you need to cover the cost of supplies.
Step 3: Register your catering business and get an EIN
Depending on the business entity you chose, your business's name might by default be your name. If you want to change that, you might need a DBA or "doing business as" name. You'll want to register your business and its name with the state you plan to operate in.
For a catering business, because you're handling food, this might also require some other registrations depending on the rules in your state. The health department might need to check out the place where you're cooking and preparing the food you'll be serving, for example.
You'll also want to apply for an employer identification number also called an EIN. You can apply for one online from the IRS in just minutes and enjoy the benefits of having one for years to come. It can serve as a business tax ID number and help you do other business tasks like applying for a credit card and paying your employees.
Step 4: Get all licenses and clearances needed to start a catering business
As with most industries involving food prep, you can't just, well, do it. You need to obtain a business license from the state, as well as a food handling license. You also need to pass a county or state health inspection—a residential kitchen likely won't cut it, so consider looking for a commercial kitchen that has already been approved.
Some other requirements you might need to consider include workers' compensation insurance and permits or licenses to work out of certain venues—the monthly or annual costs of which can cut into profit margins.
It's not a bad idea to consult a lawyer in your area who specializes in the food or service industry for help filing everything and getting all of the registrations squared away before you start cooking.
Step 5: Determine your pricing
Pricing your work depends greatly on where your business is located and what kind of catering you do. Many businesses create price tiers that provide a certain level of service and amenities for various amounts. Burnett never went down that route.
"I started off doing custom proposals for people, and I've stayed with them throughout these nine years," she says. "It takes a lot more time, but a lot of my proposals get accepted, rather than a package deal where it may or may not fit what someone is looking for. If they don't need something, if it doesn't pertain to their event, it's not going into their pricing. If they need more, they pay for more; if they need less, they pay for less."
To get an idea of what costs what, Burnett says that her price per person has varied from $7-$8, for light appetizers for cocktail hour, up to $80 for filet and lobster.
"It varies because we do buffets, plated dinners, simple appetizers, or [events] where we've just dropped off food and they've served it themselves—to very high-end menus with unique ingredients," she explains.
Step 6: Hire, train, and outfit your staff
It's unlikely you can cater an event all by yourself, so staff is a requirement. Hiring and training staff is something that came organically for Burnett, but that might not be the case for you, so do whatever is best for your business is recommended here.
"At the first location, we brought on staff members one by one as we needed people. There was no real formal training from the beginning," she says.
You may be able to find staff just as easily, either by word-of-mouth or by combing your own network. But you might also need to reach out on foodservice-oriented job-seeking sites, or look into how competitors found their staff. Just keep in mind that what works for you when you're starting a catering business might not be what works once your business starts growing.
"But when we moved into our new location, at the Hall County Government Center, we opened up a café, coffee shop, and expanded the catering business at the same time. Since we were going to have in-house staff as well as catering staff, we had to go through a much more extensive training period."
Here's another place where having capital at the start comes in handy: If you're hiring and training staff before they actually work an event, you need to set aside training dollars.
Additionally, uniforms, including vectorized logos, can be "really cheap or really expensive," in the words of Burnett.
"Hey, I want aprons with logos on them—getting that logo vectorized for $75-$80, then $5-$7 a piece depending on how big you want the logo. Then you have to buy the apron. If you need 20, 30, 40 of those—that adds up," she says.
Step 7: Market during your own events
When it comes to marketing and advertising your business, Burnett has one suggestion that trumps all the rest.
"When you're putting food in somebody's mouth, that's the best time to find your next client," she says. "It's through the guests that are attending the events you're catering for."
Otherwise, it depends on what kind of catering you specialize in. If you focus on weddings, you'll want to attend bridal shows—which involve bringing food samples and sometimes buying a booth. Corporate catering might involve more focus on LinkedIn advertising, where you can buy leads; you might also pay people to knock on doors and pass out fliers to bigger businesses.
"Really, it's about networking. A lot of word of mouth, a lot of referrals," she says. When you're just starting a catering business, that's where the putting food in someone's mouth tactic comes in.
Burnett made the decision to start her business out of necessity after her husband lost his job in the wake of the 2008 financial crisis. She had previously worked in food and retail management, and she fell back on that experience when it came time to find a new source of income.
"A woman at my church said, 'Why don't you reopen your catering business here at the church?' I didn't think you could do that, but we called the health department and had them do a site visit at the church kitchen. It was deemed sufficient for commercial use, so I had my church kitchen licensed as a catering commissary, and I launched the business with zero capital, zero plan. Nothing but me, myself, and I," Burnett explains.
Burnett found herself in business well before she expected to be. Despite making things work, she says luck took the place of capital and wouldn't recommend that path to other future caterers.
"There are some things that I could look back on that I would say either by sheer doggedness or dumb luck, the next right thing did happen," she says. "Was it more stressful because there wasn't a plan at the beginning or there wasn't capital? I think definitely."
Burnett notes that, for the catering industry, access to capital is especially important: "Most small businesses fail because they don't have the capital to get them through the ebbs and flows. And in something like the catering business, there should naturally be some ebb and flow, whether it's the seasonality of the type of catering that you do, or the calendar—seasons and holidays."
If you aren't as lucky as Burnett, you will probably need some funding to get your catering business off the ground and through slower months. Knowing how to acquire capital is one of the keys to figuring out how to start a catering business. There are plenty of routes you can go to acquire small business funding to get your business going.
Step 9: Plan for emergencies — both financial and others
You should have extra capital when you start out, and continue to budget wisely as you go, because you never know when something will go wrong in the catering industry.
"Things break, so you have to replace them. Maybe you started off with china for 200 and now you only have china for 150 because they break," says Burnett, listing the things that caught her off-guard when starting out.
"Repairs to vehicles: Catering can be hard on your vehicles, so you'll need replacements to tires. The price of gas, when it went sky-high, it had an impact. Food was costing more. And people understood that food cost more to a certain extent, but people still had in their head that they need to do a lunch for $10 or $15 a person, and when the price of gas and food has gone up, it's easy for that not to be profitable."
But preparing for the unexpected is about more than budgeting. Most events are catered at a venue that can be 30 minutes, an hour, or even a few hours away from the kitchen. That can put you in a tight spot.
"The ability to be a MacGyver is a requirement. Every venue is different, and if you forget something, you've gotta figure out how to make it work," Burnett says.
How to start a catering business: The bottom line
Catering isn't an easy business. Burnett says you need to "know what you're getting into," due to the physical and demanding nature of the work.
"You can be a great cook, and that doesn't necessarily make you a great caterer," she says.
But Burnett was able to build a massively successful business—so much so that she actually began tapering off of catering in 2019 to focus more on event planning—off little more than an idea that was born in a church kitchen.
with Fundera by NerdWallet
This article originally appeared on JustBusiness, a subsidiary of NerdWallet.