15 Least Profitable Small Businesses in the U.S.
Before starting a business, check our list of the least profitable small businesses to learn about industry trends.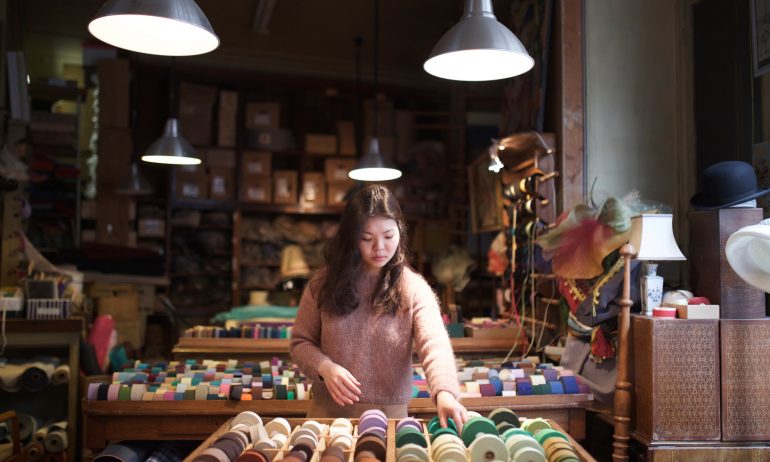 Many or all of the products featured here are from our partners who compensate us. This may influence which products we write about and where and how the product appears on a page. However, this does not influence our evaluations. Our opinions are our own. Here is a list of our partners and here's how we make money.
Whether you're looking to turn your passion into a profession or you were simply born with that innate, unshakeable spirit of an entrepreneur, there's one thing that all aspiring business owners have in common. To make your big dream a long-term, sustainable reality, you have to figure out how to earn more revenue than you spend on business expenses.
Unfortunately, with market trends, consumer preferences, and other variables, there are always going to be certain industries and business ideas, that at one time or another, are less likely to become profitable. Therefore, before you invest all your time, energy, and savings into starting a business, we recommend checking out this list of 15 least profitable small businesses, so that you can put yourself on the track to success from the get-go.
Least profitable small business industries
Deciding on the perfect idea for your new business can be a detailed and lengthy process. This being said, the last thing you want to do is choose a business idea, invest in planning, and start financing—only to come to realize that it's going to take a huge investment to make your business profitable. Unfortunately, there are certain industries and business types that are simply less likely to be profitable than others—and usually, these are the business ideas that require high overhead costs to get started or already have saturated markets that are difficult to get into.
Conversely, some of the most profitable businesses are going to be the ones within industries that you can launch with little to no overhead (especially if you're a first-time business owner) and fulfill a current market need or trend. So, with this kind mind, let's break down 15 of the least profitable small businesses so that you have an idea of industries you should probably avoid as you search for the best business idea for you.
1. Oil and gas extraction
The first two items within our list of the least profitable small businesses are part of the manufacturing industry. Unfortunately, considering the overhead costs and moving parts associated with manufacturing, this is not going to be a very profitable industry for most entrepreneurs.
This being said, despite the almost urban legend around "striking oil" you might be surprised to learn that oil and gas extraction is regularly cited as one of the least profitable industries for small business owners—if not the least, period. This stems mainly from the variability that comes with investing in this kind of business, with a market that can go from plentiful to desolate in a day's time. Plus, lowering prices for crude oil and gas since 2014 doesn't help in this field's profitability.
2. Medical equipment and supplies manufacturing
If you've ever read the fine print on your hospital bill after a surgery, illness, or injury, you've probably noticed the sky-high prices. With the high costs of everything from crutches to braces, you may quickly find yourself thinking that manufacturing medical equipment and supplies would be one of the best small business ideas.
Unfortunately, this is not the case. In reality, the majority of that profit goes straight to the hospitals and insurance companies—not the wholesalers, who are left with an average pretax profit of less than 5% (according to a 2016 report by Sageworks, now Abrigo). With such a low profit, plus all of the potential processes and equipment required to get started, you can easily why a medical equipment and supplies business makes our list of the least profitable small businesses.
3. Home healthcare services
Next, although there are plenty of service-based business ideas that can be very profitable, there are also those that fall on the other end of the spectrum.
For example, although there's a huge need for home care for the elderly, there are also many barriers that prevent home healthcare services from becoming profitable businesses. The main issues that these businesses face are the hard-line price limitations negotiated through Medicare and major insurance companies.
At the same time, the emotional toll and relatively low pay associated with providing this kind of care results in high turnover and a shortage of workers in the home healthcare industry, which could make managing your home healthcare business a stressful and profitless endeavor.
Requiring a relatively low barrier to entry in terms of both capital and required training, businesses involved with providing real estate services—including not only real estate agents but also appraisers, title companies, loan brokers, and more—might appear to be a lucrative and worthwhile opportunity for aspiring small business owners.
However, you'll also want to keep in mind these serious downsides before launching a business in real estate services. First, competition within the industry is fierce, with a small number of top realtors in each market controlling the vast majority of who does business with whom. Additionally, since revenue is almost exclusively commission-based—with particularly small percentages going to loan brokers, appraisers, and similar professionals—it can be difficult to build up the number of clients required to keep your business afloat.
To pursue a business offering real estate services such as property management, appraisals, inspections, title, or loan management, you must build key relationships from the start with successful and well-connected real estate agents, as these are the individuals most commonly making referrals between your business and your target customers.
Therefore, considering the time, effort, and honestly, luck, that can be involved with this industry, getting started in real estate services is going to be one of the least profitable small businesses.
5. Amusement and recreation services
If you've always been naturally gifted at rolling out the welcome mat to show out of town visitors or house guests a good time, it's natural to think that opening a business in the hospitality industry would be right for you. Unfortunately, when it comes to travel, leisure, and caring for others, there are some business ideas that fall into the category of "least profitable businesses to start."
First, although many people see recreational services as an easy way to make money—a place where people can spend their extra money on services that improve their quality of life and free time—it's actually more difficult than you would think to make these service-based businesses profitable.
Ultimately, the fixed costs of operation, stiff competition, and the high impact of economic ups and downs, make amusement and recreation services one of the least profitable industries. Although you may find success in a small community that's lacking these services, for the time being, it's important to remember that if your customers face a shortage of cash, your services may be the first thing they cut to save money.
6. Traveling accommodations
For anyone with big dreams of moving or retiring to an exciting or scenic destination, the idea of opening a picture-perfect inn, bed and breakfast, or small hotel might sound like an ideal small business venture.
In reality, though, travel accommodations businesses rarely match up with the carefree, cozy vibe that owners picture at the start. In fact, they are one of the least profitable small businesses. Hotel professionals are faced with high fixed costs along with stiff competition from low-priced chain hotels and sites like Airbnb, forcing many to sacrifice profits with bare-minimum pricing to maintain occupancy rates.
These factors and more leave independent inns and hotels with average pretax profits at a hollow 0.26%. Therefore, if you're interested in this type of service business, you might instead consider becoming an Airbnb host.
7. Retirement and assisted living facilities
As the baby boomer generation moves into older age, demand for retirement, assisted living, and hospice facilities to care for and support this large aging population continues to rise.
Unfortunately, although gearing a business toward the care of our older citizens might be a noble choice, as we mentioned above with regard to home healthcare, this is one of the least profitable industries for small business owners. High overhead, a shortage of nurses, real estate costs and pricing controls put in place by Medicare and Medicaid leave most healthcare elderly facility businesses with a net profit margin of just 3.3%.
Therefore, you decide to start a small business in this industry, consider whether the business venture you're planning for will be profitable enough to support your livelihood.
When you imagine small business ownership, there's almost nothing as truly quintessential as the classic Main Street business storefront. Yet sadly, no other industry has been harder hit by the rise of the global online economy than independent, brick-and-mortar retail businesses.
In particular, you might find that despite the popularity of HGTV and interior decorating, opening a furniture store is actually one of the least profitable small businesses. Why is this such a hard retail business to get started and make successful?
Furniture stores typically have incredibly high overhead, which pairs poorly with a notoriously low markup rate from wholesale to retail. Combine this with shipping costs, production delays, and the growing influence of online retailers like Wayfair, and you'll quickly understand how the average furniture retailer winds up with pre-tax profits of only 3.3%.
With the reliance many people around the country have on their cars, you would think getting into the car-selling business would mean easily accessible profit. However, like many of the business ideas on our list, selling cars involves much more than the sale process.
As a car dealer, you'll need to source and transport cars—whether new or used—maintain them, store them, market them, and have representatives to sell them and work with customers. Considering all of these different components, starting a car-selling business, let alone a dealership, is going to require a significant amount of startup costs that most new entrepreneurs don't have access to.
Plus, with the push for green transportation, especially in major cities and surrounding areas, it's not surprising that car dealers have a low net profit margin of 3.2%
10. Lawn service and garden supplies stores
Although lawns and gardens are always going to be something that homeowners need to maintain, millennials are changing the home buying industry, which certainly could be a contributing factor to why these stores are on our list of the least profitable small businesses.
Millennials are renting longer and buying later, thereby eliminating the need for a "starter home," which would require the most maintenance and therefore, drive the most business to these types of stores. Plus, not only is there not a high demand for this kind of retail shop, but as we've discussed with many of these ideas, overhead costs are high and maintaining the store means dealing with moving parts between employees, wholesale distributors, customers, and more.
For every passion and personality under the sun, there's potential for a different type of specialty retail store—fashion boutiques, paper goods shops, hobby shops, and more.
Sadly, though, there's a reason you've seen so many of your town's Main Street retailers come and go over the years. High overhead costs along with impossible-to-beat pricing competition against big box stores and online retailers make local specialty retail shops one of the least profitable small businesses.
Have a handmade product you want to sell? Or are you still eager to curate your own collection of wholesale distributed goods? Opt for an ecommerce business model instead. It might not be the same as flipping the open sign on your own brick-and-mortar storefront, but when it comes to profitability, you'll be much better off.
Who doesn't love a good meal? Joining friends around the table to enjoy a meal is a favorite pastime for many of us. This being said, however, when it comes to the food and beverage industry, you'll find that some of the least profitable small business ideas fall under this umbrella.
For example, if you'd love to be the local grocer in your small town, it's going to be very difficult to turn a profit with this small town business idea. Like many other specialized companies within the retail industry, there are low entry barriers, which leads to more and more competition, which leads to an average pretax profit of only 2.5%.
Plus, because grocery stores operate with perishable items that have to be carefully handled, maintaining profitability for an independent grocer can be especially tough.
If you have a passion for making bread, cakes, pastries, and all sorts of treats, opening your own bakery probably sounds like a dream small business.
Unfortunately, high overhead costs and food regulations along with tough competition from retail food stores and larger scale franchise operations make it close to impossible to sustain a freestanding independent bakery.
Therefore, instead of opting for a brick and mortar bakery, consider a food truck setup or focusing on bespoke baked goods for weddings and other special occasions. Either of these options will let you minimize overhead while meeting your customers where they are.
14. Beverage manufacturing
At first glance, knowing the high demand for palatable beverages, you might be tempted to start your own distillery, winery, or soft-drink manufacturing business—but unfortunately, even these ideas make our list of the least profitable small businesses.
With a high demand for beverages then, why is this industry so unprofitable? As you'll see just based on the different types of "cola" available in the grocery store, there is no shortage of competitors in the beverage manufacturing industry, and smaller companies struggle to compete with the larger companies that can supply these drinks quickly and easily. This leaves the average pretax profit for small businesses in the beverage manufacturing industry at a very low 0.8%.
15. Beer, wine and liquor stores
In the United States, we have vastly different laws from state to state as it relates to liquor licenses, alcohol consumption, and distribution. And, while the demand may be tempting for a person who wants to start a profitable business, the regulations placed on alcohol retailers can put a lot of pressure on your small business. Plus, competing against other companies can be hard, since some have near-monopolies in their field. All of this leads to a less than desirable average pretax profit of just 3.4%.
Therefore, if you're tempted to jump into this industry with your liquor store, your best choice is to find a specific, niche product type to specialize in and bring customers with those tastes directly to you.
This article originally appeared on JustBusiness, a subsidiary of NerdWallet.