The 25 Best Business Ideas for the Aspiring Mompreneur
With more opportunities to work remotely than ever, there are plenty of business ideas for working moms.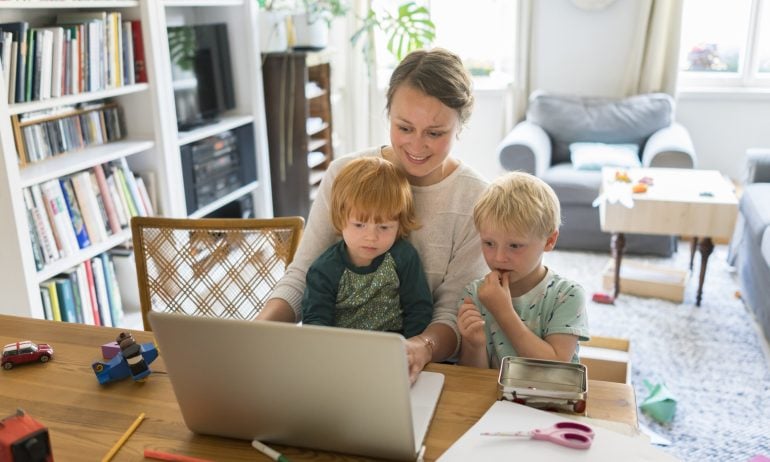 Many or all of the products featured here are from our partners who compensate us. This influences which products we write about and where and how the product appears on a page. However, this does not influence our evaluations. Our opinions are our own. Here is a list of our partners and here's how we make money.
More and more mothers are inspired to take on the full-time job of raising children while running a business — all at the same time. And from these ambitious and inspiring mothers, we have the rise of the term "mompreneur" in the small-business space.
If you're an aspiring mompreneur, hoping to make the most out of your past experiences, skills and your current schedule, what are some of the best businesses to start? Here are 25 of the best ideas to pursue.
Smart money moves for your small business
Get access to business insights and recommendations, plus expert content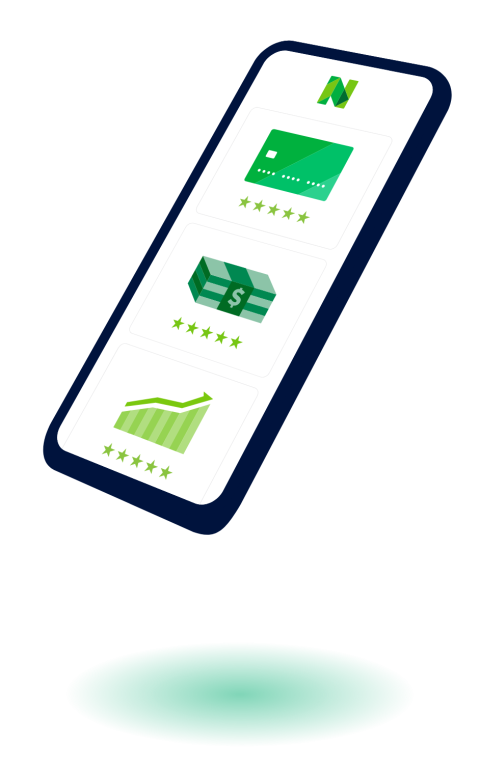 The best part about being a freelance writer is that you can work from just about anywhere, at just about any time you want. So if you're at home while your kids are at school, you can easily freelance write for blogs and publications. It's one of the most convenient — and lucrative — ways to be a mompreneur.
Successful writers can make a lot of money per article when published on the most prestigious sites, but it does require a solid understanding of grammar and the ability to self-edit while also being able to accurately synthesize other content in engaging ways. Although it's not required to be a successful freelance writer, having studied journalism, copywriting or English in school helps.
Freelance writing most often includes writing blog posts and articles for larger publications, but there are other freelance writing opportunities for mompreneurs to consider. Take, for instance, e-book authoring. With the increasing demand for long-form and more engaging web content, e-book authoring is a great work-from-home business for any mompreneur. You can even self-publish your e-books on sites like Amazon.
While you could publish articles on other sites as a freelancer, you might also want to consider "mommy blogging".
Mommy blogging has skyrocketed in popularity, and as an aspiring mompreneur, you're likely fully equipped to enter the space. Mommy blogging combines the knowledge of being a mother and raising children with creativity, curation and writing skills. The end result is awesome content for other soon-to-be and new mothers.
From forum participation to product lists, other moms can use your mommy blog as a resource to guide them through motherhood. Many mompreneurs in this space also benefit from having a large support network of parents or using their mommy blog as an outlet for their own writing interests. And as an added plus, mommy blogging can be lucrative if you know how to advertise, market and monetize your mommy blog just right.
Similar to freelance writing, you can also live out your goals as a grant writer. For mompreneurs passionate about social entrepreneurship and giving back, there is no other opportunity that would be a better fit.
As a grant writer, you have the opportunity to help nonprofit and charity organizations secure funding, raise money or even host events by offering grant-writing services. Many entrepreneurs have started a business doing so on a freelance or contract basis.
And just as freelance writers can work from anywhere, grant writers have a lot of freedom to work on their own time and location.
4. Handmake products to sell
Many successful mompreneurs have built great businesses off the backs of their crafting skills and consistent ability to produce beautiful, handmade products.
E-commerce platforms and marketplaces like Etsy, Amazon, eBay and Craftly are great places to sell your products. Plus, if you have a studio or workplace at home, selling handmade products is absolutely achievable for an aspiring mompreneur. Similar to freelancing, you can set your own schedule to meet your family and business needs.
If you've always had a passion for interior design — and have an eye for furniture, decorating and organization — interior design could be just the right business idea for you.
If you're just starting out, look to partner with local furniture or design businesses in your area, and service clients right near your home. Start out with smaller clients, like friends and family, and move on to decorating public spaces or business interiors in your area once you've built a portfolio of work.
Similarly, mompreneurs with an eye for interior design might find home staging a great way to get started in design. Home staging is the business of decorating a residential space before it's put on the real estate market. Some pros of starting as a home stager are the low startup costs, multiple networking opportunities with local real estate brokers and work-as-needed schedule.
6. Landscaping and gardening
For those who take their decorating and design skills outdoors, try landscape design or gardening. Mompreneurs can tap into the lucrative business of landscape design, offering their services to local homeowners and businesses. You'll be able to decide on the number of jobs you take on and the hours you work, making it easier to balance your other responsibilities.
Or, if you maintain your own robust flower garden, consider starting a florist business. If you have the space for it, you could easily run a floral arrangement company out of your home while requiring little overhead to get started.
Can't keep your camera down when visiting family or viewing a beautiful nature scene? If you have a nice camera and an eye for photography, consider starting a photography business. With high demand for wedding, event and portrait photographers, there are a ton of opportunities to tap into the creative market.
Running a full-blown photography business might require some space to meet clients and invest in equipment, but photographers are granted the flexibility to choose which events and clients to take on — making work-life balance easier to achieve.
With the U.S. apparel industry valued at a whopping $225 billion, now is a better time than ever to step into the industry. If you have sewing and design skills, consider starting a clothing line out of your home. Or if you don't have sewing skills, try tapping into the evolving and diverse T-shirt industry.
Social media isn't going anywhere any time soon; it's how the world stays connected. Thus, becoming a social media manager is a great work-from-home solution. Social media managers can help small- or medium-sized business manage their social media accounts and marketing initiatives, for instance.
This is a great fit for moms who've worked in digital marketing in the past or have their own bustling social media accounts. Business owners looking to tap into the power of social media will gladly pay you for your expertise.
Online publications and blogs often need someone to fact-check the information they're distributing across the internet. But finding correct and relevant information to provide users takes a lot of time. Thus, business professionals, scholars, lawyers, educators, journalists and more are often willing to pay for a dedicated researcher.
If you have a knack for researching and fact-finding, becoming an internet researcher might be a great option for you.
If you have the dynamic duo of both creativity and technical skills, then you're well-positioned to run a web designing business. Many young companies and startups don't have the funds to employ a full-time designer or the bandwidth and talent to do it themselves.
Those with design skills can easily freelance their talent for these kinds of companies. The best part about it? You can take on clients when you want, and work for them wherever you want.
If you're well-versed in nutrition and eating well, you could be a successful nutrition consultant. If you set up your space correctly, you can start bringing clients into your home according to your own schedule.
Most nutritionists need degrees, waivers or business licenses to formally operate a business out of their home. But with the proper documentation in place, you can use your nutrition knowledge to build an easy-to-run, flexible business.
Are you a fantastic cook or baker? Then you may want to consider starting a culinary business, such as a bakery or catering business. Keep in mind that when dealing with food, you'll need the proper zoning, licenses and permits.
If you're looking for a job out of the house and love to cook, consider becoming a personal chef. Not everyone has the time (or desire) to cook for themselves, which is where your services would come in.
Those with a nursing license or a background in health care may explore starting their own home health care business or connect with a hospital that needs home health care workers.
Home health care workers serve people who need continuous care and attention for their wellbeing but don't need or want to be in hospitals. If you have experience in this field, it's a smart move to get back into the home health care industry while you're starting your family.
For this job, you'll need need to get your massage certification and set up a massage room (unless you prefer to make house calls). If your house has the space for a relaxing massage therapy session, this could be the perfect business for you.
Another health- and wellness-related business idea for aspiring mompreneurs is personal training. If staying physically fit and maintaining an exercise regimen is your passion, then consider sharing your tips and techniques with others to use to help them get into shape as a personal fitness trainer. When you have free time, you can make house calls, work with clients in a gym or let clients come to your home (if you have the necessary equipment already).
A certification might not be completely necessary to get this business going, but it's probably a good decision to get one in your state. Not only will you cover your bases, but you can also market yourself as an experienced and knowledgeable personal trainer.
18. Accounting, tax preparation or bookkeeping
Accounting services, tax preparation and bookkeeping businesses are often in demand — and can be very lucrative.
As a mompreneur in the accounting and tax preparation industry, you might have your home be your accounting office. You can visit your clients at their location when time permits and do the rest of the heavy lifting on your own schedule at home. Or you could try entering the virtual accounting industry where your services are completely online.
If you've been an accountant before, you have the skills to run your own accounting business. And if you're new to the industry, try some training and accounting certification programs to get the skills you need to run your business.
19. Information services and online courses
If you know a lot about a certain topic but don't have the time to turn your skills into a full-blown career at the moment, consider joining the massive online education community.
Those who have teaching experience or just know a complicated subject matter well can provide information products with online educational companies like Skillshare and Udemy.
These information-sharing platforms usually take a small percentage of your profits on their site. But considering the low cost of making the videos with YouTube or PowerPoint (on your own schedule, too), information and educational services are an easy way to work from home.
Or, if you're looking for something a little more rigorous than posting a few informational resource videos here and there, try your hand at online tutoring. If you're ready to prepare a course in a certain subject — and have a passion and background in teaching — you could run a tutoring business out of your home.
Becoming an event planner takes skills and patience to coordinate other people's parties. You'll also need a knack for organizing food and drinks, invitations, scheduling and working through complicated logistics.
Event planning is a great business for moms, as you can choose the projects you take on, and when. Plus, a lot of the organizing can be done at your own home.
Similar to an event planner and a wedding planner, a bridal consultant nails down all the details of a couple's big day. And if you're looking for a longer-term gig, a bridal consultant can be working with the bride much further in advance — scheduling catering appointments, securing the venue details, organizing dress fittings and so on.
There's a lot that goes into planning a wedding, and with many brides juggling the planning and work, there's room for your business to step in and help. So, if you have been through it yourself and are great at organizing major events, bridal consulting could be right up your alley.
If you've been an assistant before or are a highly organized person, then consider joining the virtual assistant business. Virtual assistants are just what you think: They work remotely as assistants for individuals or businesses.
The "virtual" part of this assistant gig makes it the perfect business for a stay-at-home mom
23. Develop baby products
As a mother, you likely have first-hand experience with baby products. Tap into this experience to brainstorm things that you would improve with the baby products on the market. Maybe you've noticed that there aren't enough affordable, natural baby products, or maybe you can invent a baby product that would make a mother's life so much easier.
Any improvement or radical new product that you can add to the baby products market could be the perfect path to entrepreneurship.
When new mothers return to work, they often need to find a reputable and trusted day care solution. And if you're already spending time at home caring for your own children, you might want to consider opening up your home to friends' and neighbors' children as well. Before you know it, you could be running a full-blown day care business out of your home.
Running a day care is a low-cost and flexible way to start a business that already fits into your routine and lifestyle. You'll need to gather the necessary business licenses to legally run a day care out of your home, though.
As a new or experienced mother, you know everything it takes to plan for a baby — like setting up a baby room, baby-proofing a house and preparing a couple for the big day. For expecting families new to parenthood, professional baby planning services can be a huge help and one that many families are willing to pay for.
As a mompreneur, you can tap into your recent experience preparing for a baby to provide professional baby planning services in your free time.