How and Why to e-File Your Taxes This Year
It can save you a ton of time and give you peace of mind — if you know the rules.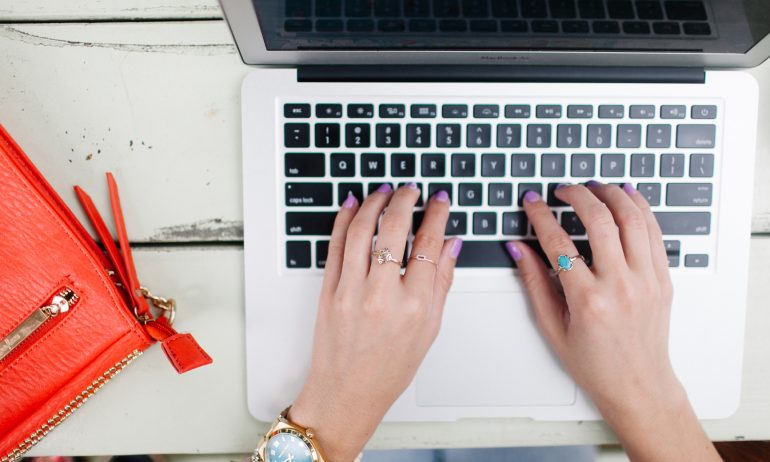 Many or all of the products featured here are from our partners who compensate us. This may influence which products we write about and where and how the product appears on a page. However, this does not influence our evaluations. Our opinions are our own. Here is a list of our partners and here's how we make money.
Not long ago, the only way to file your tax return was to put it in an envelope and drop it in a mailbox. If you waited until the last minute, you'd stand in line at the post office to make sure it was postmarked by the deadline. Today, however, electronic filing — or e-file — is the norm, and it can make your tax life easier.
E-file is a system that translates and transmits completed tax returns in a format IRS computers can accept. Don't confuse it with the tax software company Efile.com, which is headquartered in Fairfax, Virginia.
Only tax software companies and tax professionals can access the IRS' e-file system, which means you'll need to go through one of them if you want to file taxes online. Once in the e-file system, the returns funnel through authorized entities the IRS calls "transmitters," which have special software and a direct line to IRS computers.
E-filing virtually guarantees you'll get your tax refund faster, because you don't have to wait for the U.S. Postal Service to deliver your paper return to the IRS. Old-school paper returns are typically processed more slowly, too, with refunds appearing in six to eight weeks. However, the IRS issues most refunds in less than 21 days, so the fastest way to get your money is to combine e-file with direct deposit into your bank account. That way, you won't have to wait for a paper check to make its way back to you.
You'll have a better idea of where your return stands, too. After you e-file, the IRS notifies you when it receives your return, when it approves your return and when it sends your refund.
Document management is a little easier, because you don't have to mail your W-2 to the IRS when you e-file. But the information on your return better be right — the IRS has its own copy of your W-2.
With e-filing, you can file early but pay later. This option is especially useful if you're eager to prepare your return because you're not sure whether you'll owe or get a refund. E-file makes it possible to get your tax return out of the way and, if you owe, pay later, as long as you pay by the April deadline.
What does it cost to e-file?
It might already be included. Sometimes software providers and tax pros bundle e-file in with other fees; sometimes they lay it out as a separate fee (check out fees for some of the big tax-prep programs, such as TaxAct vs. TurboTax).
You might get it for free. There is a way to e-file for free via the IRS's Free File program or via the free tax-prep packages that most large tax software providers offer. Free File is a consortium of about a dozen software companies that offer free basic tax-prep software and e-filing if your adjusted gross income is below $69,000. If you make more than that, you can still e-file for free, but you won't get any tax-prep guidance, just fillable tax forms.
VITA could get you a deal. You might also be able to e-file for free through the IRS Volunteer Income Tax Assistance or Tax Counseling for the Elderly programs. In general, VITA offers free tax preparation and e-filing only if you earned $56,000 or less. TCE offers help primarily to people over age 60, though people of any age can qualify for help.
What's the catch with e-filing?
Almost everyone can e-file, but there are a few situations that don't qualify:
You're filing an amended return or a prior-year return.

You're claiming a dependent who was already claimed on another return.

You're trying to file a form that e-file doesn't support.
In those cases, you'll need to do things the old-fashioned way and print and file your return. The Taxpayer Advocate Service at the IRS recommends sending it by certified mail with a return receipt — which means you're probably headed back to the post office.