Selling Stocks in a Panic Could Jack Up Your Tax Bill
If market volatility has you scrambling to sell stocks, proceed carefully to avoid racking up a big tax bill.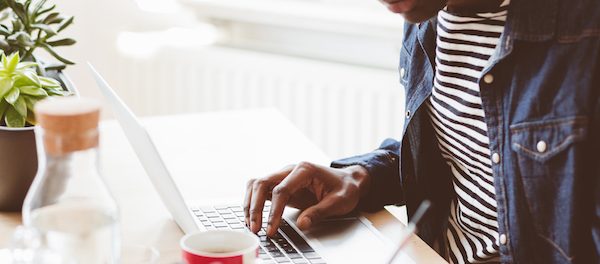 Many or all of the products featured here are from our partners who compensate us. This may influence which products we write about and where and how the product appears on a page. However, this does not influence our evaluations. Our opinions are our own. Here is a list of our partners and here's how we make money.
A sell-off in the U.S. stock market that began last month has continued into March, as the Standard & Poor's 500 Index slumped the most in more than two years in the trade week ended Friday. The market has fallen more than 3% this year amid concerns ranging from faster inflation to fears of a trade war — and there could be more volatility ahead.
If you're invested for the long term, keep calm and know that declines are a normal part of investing. But if this recent bout of volatility has you scrambling to get your money out of the stock market, panic carefully. Dumping stocks from your portfolio could create a big tax bill if you're not cautious.
Here's how you can avoid feeling rattled by the market and by Uncle Sam.
What happens to your taxes when you sell stock
If you decide to "get out while you can" and sell shares that are worth more than what you paid for them, congratulations, you've got capital gains. Capital gains are taxable, meaning they'll cut into any profit you're making on the sale of stock.
You'll need to report your capital gains on your tax return (not the one due next month, but in 2019). The tax on those gains, however, typically depends on how long you owned the shares.
If you owned the shares for less than a year before you sold them, you have a short-term capital gain, which is taxed as ordinary income, much like your wages.

If you owned the shares for more than a year before you sold them, you have a long-term capital gain that's taxed at a different (usually lower) rate: 0%, 15%, or 20%.
You might also have to pay state capital-gains taxes.
It's always smart to think about the tax effects of your financial decisions, but never let tax avoidance become a substitute for wise investing. Sell a stock only if it truly doesn't work for your portfolio anymore. Here are a few ways to keep a hasty stock sale from turning into a huge tax headache.
1. Do it in a tax-advantaged account
If you want less of your nest egg to be in the stock market, think about selling shares you might be holding inside your 401(k), IRA or similar retirement vehicle, says Morris Armstrong, an enrolled agent based in Cheshire, Connecticut, who is licensed to represent taxpayers before the IRS.
"Retirement accounts, 401(k)s, IRAs, et cetera and annuities — they're all tax-deferred, which means whatever happens while the money is in that vehicle is not taxable," he says. That means if you sell an investment within a tax-advantaged retirement account, you won't be subject to paying capital gains taxes like you would in a taxable brokerage account.
Earnings on your investments grow tax-deferred in a traditional IRA or 401(k), which means you generally pay tax only when you make a withdrawal. They grow tax-free in a Roth IRA and a Roth 401(k), which generally means you don't pay tax on withdrawals, ever.
The tax on short-term capital gains is higher than the tax on long-term capital gains. So look at how long you've owned the shares when you're deciding who stays and who goes, Armstrong says.
If you have 100 shares of stock you bought two years ago and 100 shares of stock you bought nine months ago, for example, the capital gains tax rate on the older shares will be lower than the tax rate on the newer shares if you were to sell now for a profit.
3. Sell some of your dog stocks
You may be able to use losses to offset gains, says J. K. Roberts, a certified financial planner at Phoenician Financial Planning in Phoenix. If you have a $10,000 loss on stock A and a $10,000 profit on stock B, for example, the loss may essentially cancel out the gain.
The strategy is called tax-loss harvesting. "If you've lost money on one investment, you can sell another one at a profit and basically avoid capital gains," he says. If your losses exceed your gains, you can deduct the difference on your tax return, up to $3,000 per year ($1,500 for those married filing separately).
4. Take a deep breath and stick to your plan
You do have a plan, right? Even if you're watching losses in the stock market pile up, it's not the time for a knee-jerk reaction.
"So these taxable strategies, they aren't something that you should be thinking about when the market's down. This is something that you should have prepared every year," Roberts says. When panic strikes, the conversation with your advisor or your partner should be less about what shares to sell and more about why you invested the money in the first place, he says.
The problem with investing risk is that it's mostly a theoretical idea, until it happens — and you won't know how much you can handle until you see it, Robert says. "You have to have the goal in mind ahead of time."
---
See more ways to save and invest for the future
---
Get more smart money moves – straight to your inbox
Sign up and we'll send you Nerdy articles about the money topics that matter most to you along with other ways to help you get more from your money.