7 Smart Ideas for What to Do With Your 2020 Tax Refund
How to get the most out of your tax refund this year and beyond.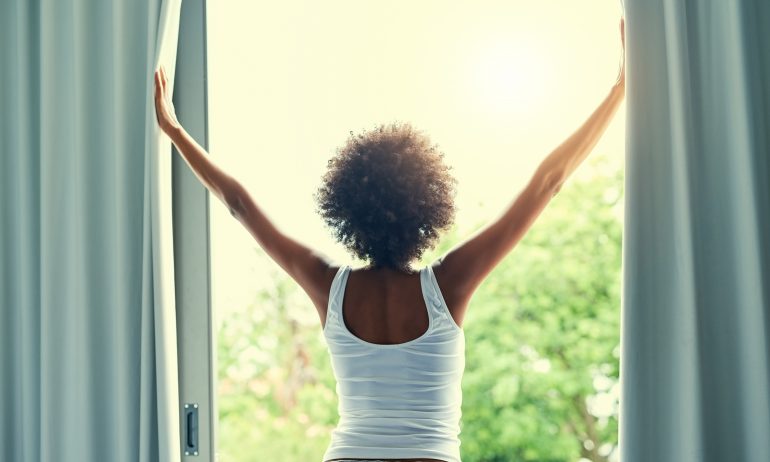 Many or all of the products featured here are from our partners who compensate us. This influences which products we write about and where and how the product appears on a page. However, this does not influence our evaluations. Our opinions are our own. Here is a list of our partners and here's how we make money.
You're getting a tax refund. If you don't need the money for essentials right now, you might feel more of a pull than usual this year to use it to treat yourself. In 2020, spending on self-care can be smart.
But you also probably know that socking away that refund is wise for the long term. With the average taxpayer raking in a refund of roughly $3,000 each of the past several years, here are some standard eat-your-vegetables advice and some juicier "how should I spend my tax refund?" ideas.
1. Buy your financial freedom
There's no bigger drag on your bottom line than lugging around high-interest debt — typically credit card debt — with interest compounding against you month after month.
If you have credit card debt, paying it off is the best investment you can make with your tax refund. Paying off $2,200 in credit card debt, for example, could save you $3,585 in interest if you were otherwise making just the minimum monthly payment.
If your refund doesn't cover the entire outstanding balance, look into rolling over your remaining debt to a balance transfer credit card with a lower interest rate. If your credit isn't good enough for that, look for a lower-interest debt consolidation loan.
If you have outstanding high-interest debts, start crafting your debt payoff plan. If your tax situation is likely to be the same next year, look into adjusting your current withholding so that you have access to the money to pay down debt right now instead of giving Uncle Sam an interest-free loan all year.
There's no better sleep aid than knowing you've got the cash on hand to cover unexpected expenses (four flat tires, flooded basement) and income-hampering events (a cut in work hours, disability or sudden job loss). Ideally, you should aim to have enough in your emergency fund to cover at least three months of must-pay living expenses. That said, having even $500 saved can help you weather a lot of emergencies, so aim for that first if you're starting from zero. Earmarking a portion of your tax refund for the cause will give you a head start on building up your financial fortress.
Tax extension running out? Get it done with NerdWallet
Our user-friendly tool makes filing taxes simple. By registering for a NerdWallet account, you'll have access to our tax product in partnership with Column Tax for a flat rate of $50, credit score tracking, personalized recommendations, timely alerts, and more.
3. Supersize your shopping money
Funding the big-ticket necessities on your 2020 shopping list (car repairs, tuition, medical bills) just got an extra boost thanks to the tax refund you didn't fritter away on low-priority Amazon purchases.
It's best not to mingle off-limits-until-needed money with your everyday spending cash because it requires constant discipline to keep from dipping into it for all those "just this once" purchases. Instead, bypass anemic checking account interest rates by tucking away the money in a high-yield savings account.
4. Seed your financial future
Want to know one way to build wealth that lasts? Invest your tax refund. Let that money, and the money from future tax refunds, grow and you'll put yourself on the path to financial independence.
For example, if you receive a $3,000 refund, invest it and over the next 10 years earn a 6% average annualized return, you'll have more than $5,000 in that investment account. That's not too shabby.
It gets even better if you commit to investing your $3,000 refund in each of those 10 years. After letting compounding and earnings do their thing, you'll have more than $40,000 in your investment account. And if you stay disciplined and continue to invest your $3,000 refund every year for two decades — for a total of $60,000 invested — after a 6% average annual return, you're looking at around $120,000, or double the total amount invested.
Make 2020 the year that you get started. See NerdWallet's roundup of best online brokers, or check out our favorite picks below.
Advertisement
Promotion 

None

no promotion available at this time

Promotion 

None

no promotion available at this time

Promotion 

Get up to 12 free fractional shares (valued up to $3,000)

when you open and fund an account with Webull.
5. Invest in your 'human capital'
Another tax refund maximizing strategy is to increase the value of your human capital. That is, invest in yourself.
Think about it: You are your biggest income-producing asset. Your expertise, talent, experience, work ethic and reputation for bringing delicious snacks to office potlucks are all part of what adds value to this asset. And unlike stock market returns and interest rates, you can influence your own rate of return by improving your value in the working world.
Using your tax refund to pay for additional training, tuition, a work-related conference or membership in a professional organization is an investment that can pay off for years to come in bigger paychecks and greater job stability.
6. Repave your yellow brick road
There's no place like home, and given the price people pay for their split-level ranches, Cape Cods and condos, keeping the place in tiptop shape is a wise use of tax refund dollars.
If you're planning to put up a "For sale" sign this year or refinance your home, concentrate on projects where you'll recoup the highest amount of your investment at resale. Upgrades related to energy efficiency, curb appeal and midrange remodels in kitchens and bathrooms can often yield good returns on your investment. For the deep dive, you might wish to review Remodeling magazine's annual Cost vs. Value Report to see which projects might be best for your home's value. Here are four other ways to increase your home's refinance appraisal value.
Not all home improvements are about the bottom line. If a bathroom or kitchen remodel or a new deck would increase your enjoyment of your abode, that's reason enough to use your tax refund to spiff up the joint.
Donating money to a cause you care about is the ultimate tax refund twofer: It not only benefits those in need, but the giver also derives lasting warm fuzzies from making a difference in other people's lives. Combine charitable giving with volunteer work with friends and family — for an experiential touch — and you have the ultimate do-good/feel-good tax refund strategy, plus a potential donation deduction for next year's taxes.
Uncle Sam will soon start licking stamps and dropping IRS tax refunds in the mail — or hitting the "send" button for those who file electronically. (Here's how to track your tax refund.) Come up with a smart tax refund strategy before the check arrives, and your future self will thank you.
A NerdWallet account is the smartest way to track your savings, credit cards, and investments together in one place.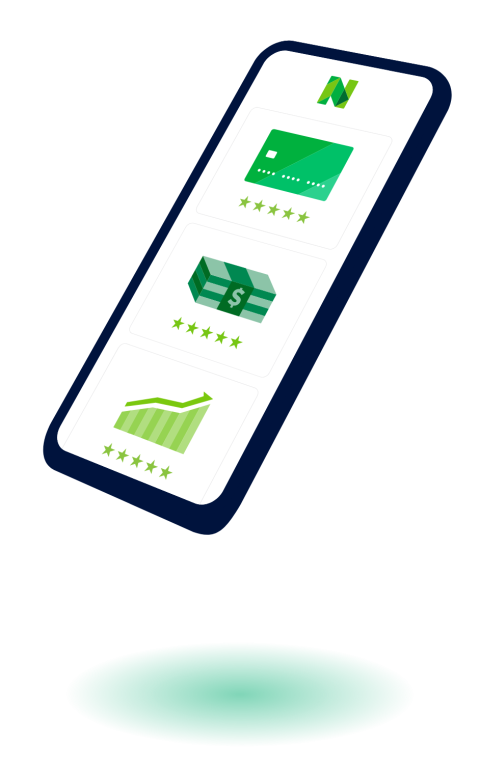 Get more smart money moves – straight to your inbox
Sign up and we'll send you Nerdy articles about the money topics that matter most to you along with other ways to help you get more from your money.