IRS Phone Number: Customer Service and Human Help
The main IRS phone number is 800-829-1040, but these other IRS phone numbers could also get you the help you need.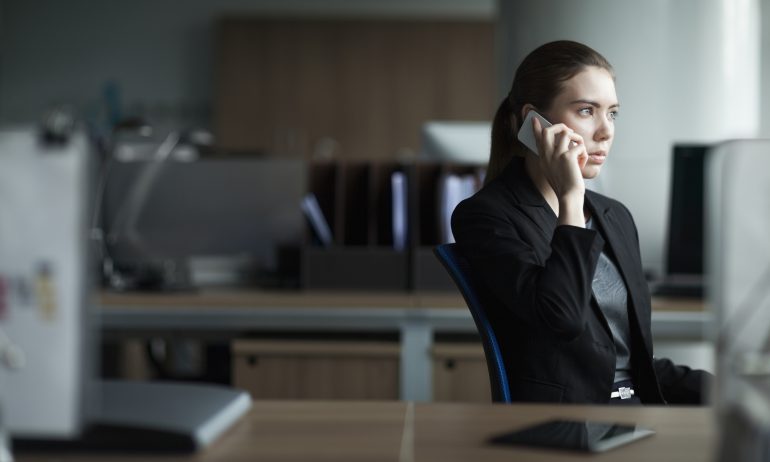 Many or all of the products featured here are from our partners who compensate us. This may influence which products we write about and where and how the product appears on a page. However, this does not influence our evaluations. Our opinions are our own. Here is a list of our partners and here's how we make money.
The main IRS phone number is 800-829-1040, but that's not the only IRS number you can call for help or to speak to a live person. Here's a list of other IRS phone numbers to try so you can reach the people you need.
We've also included links to our articles on a number of topics, which might save you a call.
Note: Due to coronavirus, the IRS dialed back a number of taxpayer services, including unstaffing or understaffing various IRS phone numbers. However, the IRS has been recalling workers in phases. For questions that aren't about stimulus checks, you can also try calling the Taxpayer Advocate Service, which is an independent organization within the IRS set up to help taxpayers work with the IRS. You can see the phone numbers for Taxpayer Advocate offices .
You're welcome to call the main IRS number (Monday through Friday, 7 a.m. to 7 p.m. local time), but one of these special lesser-known IRS phone numbers might get you help faster.
You can try these local options for getting help.
The IRS operates local Taxpayer Assistance Center offices in every state. To see their local addresses and phone numbers, click on your state on the . Note: you can't just show up at a local IRS office any time. You have to make an appointment. That IRS number is 844-545-5640.
The Taxpayer Advocate Service is an independent organization within the IRS that can help people with tax problems they can't resolve on their own. Every state has at least one local Taxpayer Advocate Service center that is independent of the local IRS office, and it reports to the national Taxpayer Advocate Service.  You can see the local addresses and phone numbers for every local Taxpayer Advocate Service office .
If it's a state tax issue you need help with, tap to see a list of phone numbers for state tax departments.
You can call every IRS phone number you want, but the IRS will rarely call you. It initiates most contacts, including demands for payment, through regular mail from the U.S. Postal Service. In special circumstances, the agency will call or come to a home or business when:
Avoid . The IRS does not:
We've weighed the pros and cons of some major players in the space.