Tax Relief: How to Get Rid of Your Back Taxes
Here are four tactics that could help you get your tax bills under control.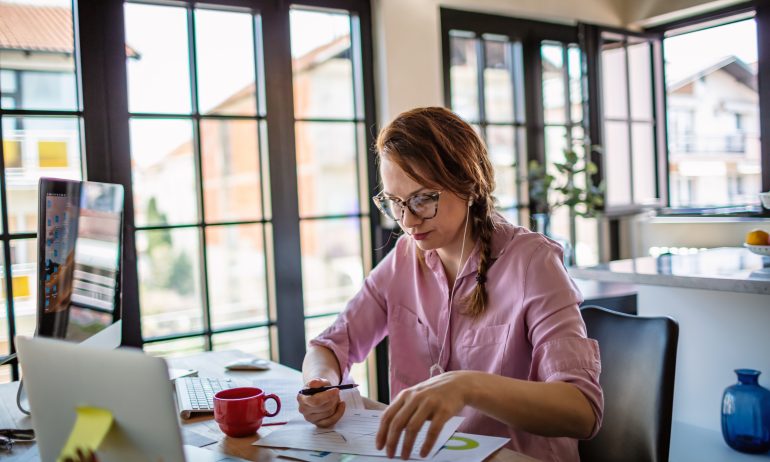 Many or all of the products featured here are from our partners who compensate us. This may influence which products we write about and where and how the product appears on a page. However, this does not influence our evaluations. Our opinions are our own. Here is a list of our partners and here's how we make money.
Taxes are already complicated, and if you get behind on paying them, things can get messy. When taxes are delinquent or overdue — typically from previous years — they are referred to as "back taxes" — and if you owe them, you might be wondering about tax relief.
Here are four common options that could help you find some relief, plus guidance on how to file back taxes and how many years you can file back taxes for.
If you need more time to pay your tax bill, the IRS will probably give it to you in the form of a payment plan. A payment plan will allow you to pay back your overdue tax bill (plus accrued interest and fees) as installments over a period of time.
The IRS offers two types of installment plans — short-term and long-term.
Here are a few things to know about getting tax relief via an IRS payment plan:
You might be able to find tax relief through what's called an "offer in compromise." This lets you settle your back taxes with the IRS for less than you owe. According to the IRS, it may be an option if you absolutely can't pay your tax debt or if doing so creates a financial hardship.
But it's much harder to get the IRS to sign off on an offer in compromise than on a payment plan. The IRS accepts fewer than half the requests. You should explore other options before turning to an offer in compromise.
To determine whether you qualify for tax relief via an offer in compromise, the IRS considers your ability to pay, your income and expenses, and how much you have in assets.
The materials and instructions for submitting an offer in compromise are in . Here are some things to know:
If the IRS rejects your offer, .
If you can't pay your taxes and your living expenses, within reason, you can ask the IRS to put your account in what's called "Currently Not Collectible" status. You need to request this delay in collection, and the IRS may ask you to complete a to prove your finances are as bad as you say they are. You'll need to supply information about your monthly income and expenses on that form.
Here are some things to know about this form of tax relief:
Tax relief companies typically offer to help taxpayers in distress. Some of them can be helpful if you're confused about the process or need help filling out forms. But remember:
Some tax relief companies will charge you a fee to determine how much you owe the IRS, set up a payment plan or see if you qualify for an offer in compromise. But these are things you can often do yourself for free:
We've weighed the pros and cons of some major players in the space.