Tax Lien: What It Is, How It Works & How to Stop One
Tax liens put your assets at risk. To remove them you'll need to work with the IRS to pay your back taxes.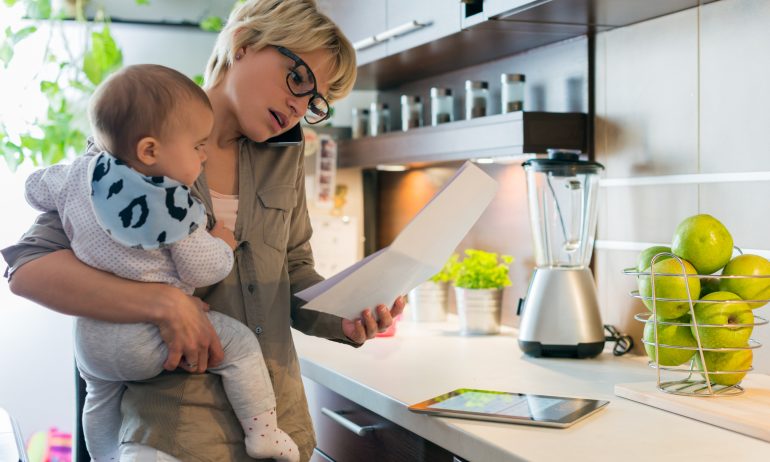 Many or all of the products featured here are from our partners who compensate us. This may influence which products we write about and where and how the product appears on a page. However, this does not influence our evaluations. Our opinions are our own. Here is a list of our partners and here's how we make money.
A tax lien is a legal claim a government places on real estate or other assets when the owner is past due on taxes. Municipalities may sell tax liens to investors who pay the tax bill in return for the right to collect the money and interest from property owners.
If you don't take care of a federal tax lien, a tax levy could come next. A tax levy is the actual seizure of property to pay taxes owed. Tax levies can include things such as garnishing your wages or seizing assets and bank accounts.
What does it mean if you have a tax lien?
If you owe back taxes and the IRS socks you with a federal tax lien, here's what could happen next.
Your creditworthiness could take a nosedive. Tax liens may not appear on credit reports anymore, but the IRS can still file a public notice of the tax lien, telling creditors the government has a right to your property. That could jeopardize your ability to get a loan, says David Klasing, a CPA and tax attorney in Irvine, California.

It can jeopardize a home sale or refinancing. Tax liens often surface during title searches. If you have equity in a house you're trying to sell or refinance, you'll likely have to use some of it to pay your taxes in order to close.

It can cost you a lot of time. The IRS funnels many overdue taxpayers into its automated collection system, or ACS, which can mean spending hours on hold with the call center, Klasing warns. Some taxpayers might be assigned to a revenue officer, which could mean in-person visits, he adds.

You can end up with a tax levy. If you don't pay your back taxes after the IRS files a federal tax lien, the IRS may then issue a Notice of Intent to Levy.
---
News alert: On February 9, 2022, the IRS announced that it would be suspending certain automated notices and letters — including unfiled tax return notices, balance due notices, and intent to levy notices — while it worked through a backlog of unprocessed returns. The suspension is meant to prevent confusion for those taxpayers who may have resolved or taken steps to resolve tax issues but are still receiving notices due to their returns being unprocessed. As of the date of this article, there has been no formal announcement about when the notices will resume, but the agency does warn taxpayers who currently have outstanding prior-year filing requirements or outstanding taxes due to resolve the matters quickly because interest and penalties will continue accruing.
---
How to get a tax lien removed
Pay your tax bill. Sounds obvious, but in most cases paying your back taxes is the only way to stop a tax lien or tax levy. "The most important thing I can tell you is to cooperate with the collection action. If they ask for something, you give it to them. If they reach out to you, reach back. Communicate with them," Klasing says.

Get on an IRS payment plan. Your tax balance will still accrue interest and penalties until it's paid off, but if you allow the IRS to take at least three consecutive payments right out of your bank account (called a direct debit installment agreement), you might convince the IRS to withdraw the federal tax lien from public record. (You'll still have to pay your tax debt, of course.) You don't necessarily need to hire anyone to get on an IRS payment plan — you can apply right on the IRS website. Fees run from $0 to $225 depending on the plan and your income.

Ask for an offer in compromise. An OIC, or offer in compromise, is an offer to settle your back taxes for less than the full amount you owe. Beware: There are lots of rules, and the IRS typically accepts fewer than half of the applications it gets in a year. To even be considered, you need to have filed all of your tax returns, plus make required estimated tax payments for the current year. You also won't be considered if you're in bankruptcy or are being audited.

File an appeal. You can ask for a collection due process hearing from the IRS Office of Appeals if you want a review of a lien or levy notice. Also, if you disagree with an IRS employee's decision about a lien or levy, you can ask for a conference with the employee's manager and ask the Office of Appeals to review your case.

Bankruptcy. It's not a pretty option, but in some cases, it can get rid of tax debt. However, it's often a long process, there are a lot of rules and it doesn't always work, Klasing warns.
---
Federal: $24.95 to $64.95. Free version available for simple returns only.

All filers get access to Xpert Assist for free until April 7.

Promotion: NerdWallet users get 25% off federal and state filing costs.

Federal: $39 to $119. Free version available for simple returns only.

TurboTax Live packages offer review with a tax expert.

Promotion: NerdWallet users can save up to $15 on TurboTax.

Federal: $29.99 to $84.99. Free version available for simple returns only.

Online Assist add-on gets you on-demand tax help.
Get more smart money moves – straight to your inbox
Sign up and we'll send you Nerdy articles about the money topics that matter most to you along with other ways to help you get more from your money.