IRS Free File: What It Is, How It Works
Interested in the IRS Free File service? All you need to know about the program, plus other IRS options for free tax filing.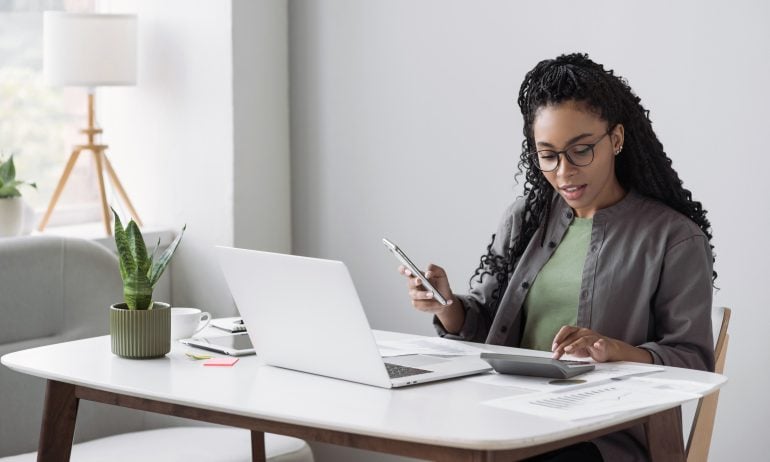 Many or all of the products featured here are from our partners who compensate us. This influences which products we write about and where and how the product appears on a page. However, this does not influence our evaluations. Our opinions are our own. Here is a list of our partners and here's how we make money.
The IRS has long entertained the idea of running its own tax-filing system, where all taxpayers could complete their returns through the agency's website free of charge. Funding from the 2022 Inflation Reduction Act has brought this lofty goal one step closer to reality: A pilot program called Direct File is on the horizon as early as 2024 for select users.
For the vast majority of us not participating in the trial, there is still good news. Two other free tax filing options will remain available through the IRS: Free File and Free File Fillable Forms.
Here's more about the programs, who qualifies and how to access them.
A NerdWallet account is the smartest way to track your savings, credit cards, and investments together in one place.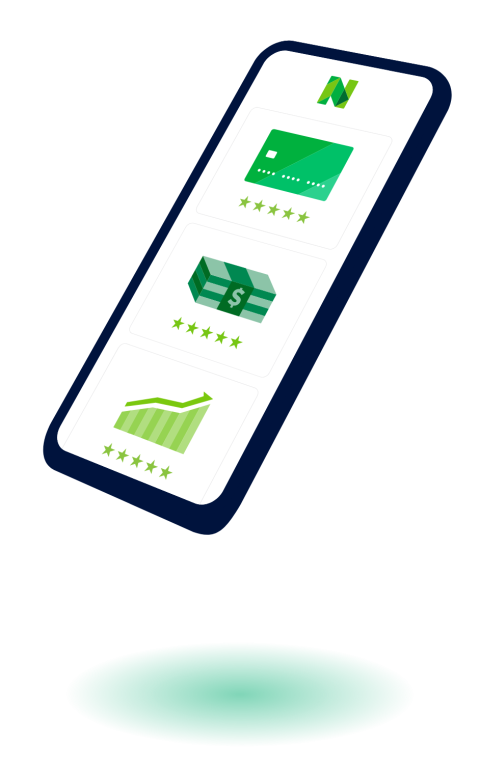 IRS Free File is a partnership between the agency and the Free File Alliance. The program gives eligible taxpayers who earn below a certain income access to an assortment of free tax-prep software to choose from. It is generally available each year from mid-January, right before tax season opens, through the October tax extension deadline.
If you meet the income qualifications, you can browse through the available offers on the IRS website. Participating providers include major commercial brands, such as TaxSlayer and TaxAct. The alliance says that 70% of all taxpayers — about 100 million people — should be eligible to file their federal returns free of charge each year through the Free File program.
Who is eligible for Free File?
For the 2023 tax-filing season, people who made $73,000 or less in 2022 were eligible. The IRS will announce the 2023 income requirements when the program re-opens January 2024. The income threshold applies to all tax filing statuses, and the income limit refers to your adjusted gross income (AGI), not your gross income.
Some providers may have additional requirements, such as age limitations or more restrictive income thresholds. State filing may not always be included with the free federal offer, but the IRS says that over 20 states were available in 2023.
If you qualify for a free federal return via Free File but are left hanging on a free state return, note that some states may also offer their own free filing programs. Make sure to check your state's department of taxation and revenue website as well. (And if you need a refresher on state tax rates, you can check yours here.)
How does the IRS Free File program work?
The easiest and most legitimate way to access Free File is through the IRS website. Some providers who participate in Free File may not advertise their participation or the correct IRS offer on their individual websites, so it's important to make sure you're opening the Free File directly from the IRS' Free File landing page.
You can access the available Free File offers in two ways: You can browse through each provider manually or use the IRS' online lookup tool. The lookup tool will run you through a quick survey of questions about your filing status, your adjusted gross income and your qualifications for certain tax credits. Then it'll run your answers through the system to surface which of the available Free File programs is the best fit for you.
What are IRS Free File Fillable Forms?
The IRS also offers a little-talked-about free filing option called Free File Fillable Forms. As the name implies, this route allows you to digitally fill out several common federal income tax forms and submit them using the IRS' online e-file service. The IRS calls this option the "electronic equivalent of paper forms."
The service is currently closed for 2023, but as with Free File, it will reopen in January 2024 for the new filing season.
Unlike the Free File software program, Fillable Forms has no restrictions on who could use this filing option — it is available to all taxpayers, regardless of their income, place of residence or age. Once you submit your return, the agency says, you should get a confirmation email within two days.
If you're new to taxes or not especially confident dealing with tax forms, note that this option may not be a good fit. Although the filing interface is relatively simple, allowing you to add forms and do basic math equations, it does not offer any tax support, filing guidance or help. People who use this service should be comfortable understanding and navigating tax forms on their own.
To use the service, you'll need to create an account on the Free File Fillable Forms landing page. You can see which forms the program supports here.
Get ready for simple tax filing with a $50 flat fee for every scenario
Powered by
Don't miss out during the 2024 tax season. Register for a NerdWallet account to gain access to a tax product powered by Column Tax for a flat rate of $50 in 2024, credit score tracking, personalized recommendations, timely alerts, and more.
No hidden upgrades and fees
Includes federal and state
2023 Free File participating software providers
Free File is currently closed for the 2023 tax filing season. You can glance below to see which providers were available this past season. We'll update the participating providers when the service reopens in January 2024.
Note: Some providers typically have additional income restrictions, and others may impose limits on things such as age. Most of the providers will help with military pay and can assist you in applying for the earned income tax credit (EITC) if you qualify for it.
Additional qualifying requirements

Free federal return for all states, except AK, FL, IN, NH, NV, TX, WA, WY.

No free state return, but can be added for $17.95.

Free federal return for AL, AR, AZ, CA, CO, GA, IL, LA, MA, MD, MI, MO, MS, NC, NH, NJ, NY, OH, PA SC, VA, WA, WI.

No free state return, but can be added for $19.95.

Free federal return for all states.

Free state return for IA, ID, ND, VT. State returns for nonsupported states can be added for $50.

AGI: $46,000 or less. $73,000 or less if on active military duty.

Free federal return for all states.

Free state returns for all states. If you don't qualify for free federal offer, state return is $14.99.

Free federal return for all states.

Free state return for all states.

AGI: Less than $73,000. (People 67 and older may qualify in some states; see IRS Free File website for more details.)

Free federal return for all states.

Free state return for AR, IA, ID, MS, MT, ND, RI, VT, WA, WV. State returns for nonsupported states are $39.99.

AGI: $73,000 or less. You may also qualify for this offer if you don't meet the income guidelines but are eligible for the EITC.

Free federal return for all states.

Free state return for AR, AZ, DC, GA, IA, ID, IN, KY, MA, MI, MN, MO, MS, MT, NC, ND, NY, OR, RI, SC, VA, VT, WV. State returns for nonsupported states are $39.95.

*State returns are generally only supported if you qualify for the free federal return. See the IRS Free File offers page for more information.
Frequently asked questions
When does IRS Free File open?
Who qualifies for IRS Free File in 2023?
Does IRS Free File include state taxes?
Tax Filing Webinar: Jan. 17
File your taxes with confidence: Grab your limited spot to hear the Tax Nerds discuss tax filing and tax planning strategies.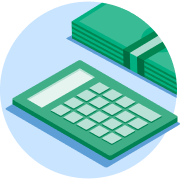 Get more smart money moves – straight to your inbox
Sign up and we'll send you Nerdy articles about the money topics that matter most to you along with other ways to help you get more from your money.