The Best Way To Rent an RV For Beginners (And What It Costs)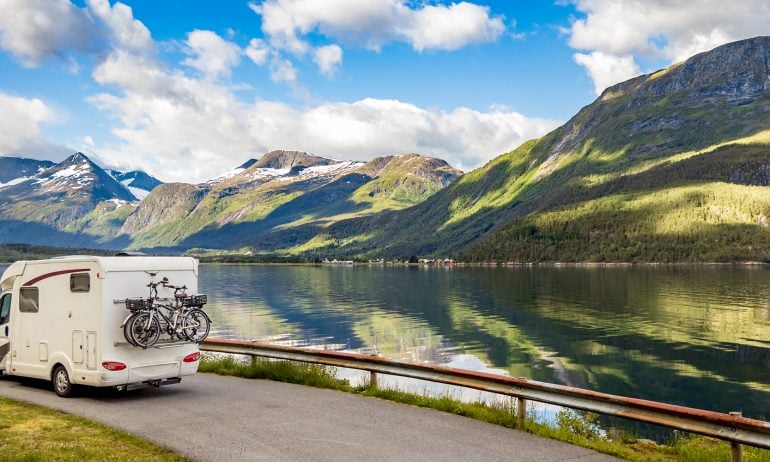 Many or all of the products featured here are from our partners who compensate us. This influences which products we write about and where and how the product appears on a page. However, this does not influence our evaluations. Our opinions are our own. Here is a list of our partners and here's how we make money.
In light of that, this year might be the perfect time to hit the open road in a recreational vehicle.
Yet for beginners, the world of RV rentals can seem strange and overwhelming. What's a "Class C" motor home? Do you need a generator? And how does insurance work? In this article we'll break down the basics of renting your first RV.
RVs come in all shapes and sizes. Some you drive, while others you tow behind your other car (usually a truck). And within those two categories are multiple subcategories.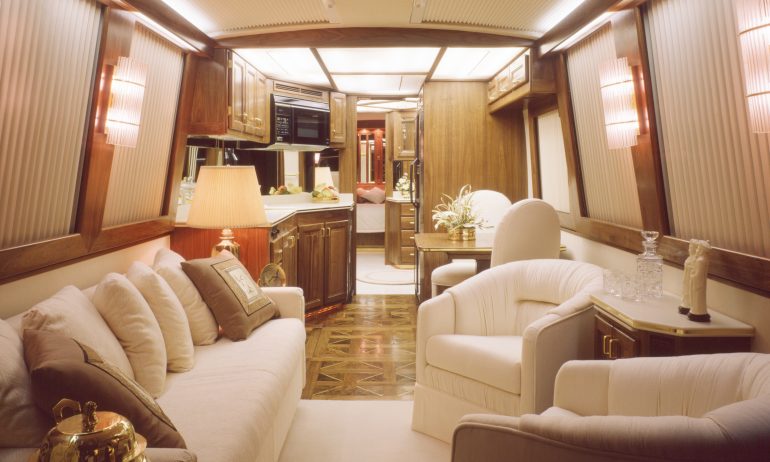 Class A: This is akin to driving something as large as a bus, and is not for the faint of heart.
Class B: This is comparable to driving and maneuvering an oversized van.
Class C: This is the most likely option you'll go for as a novice RV driver, and is generally not any more difficult than driving a truck.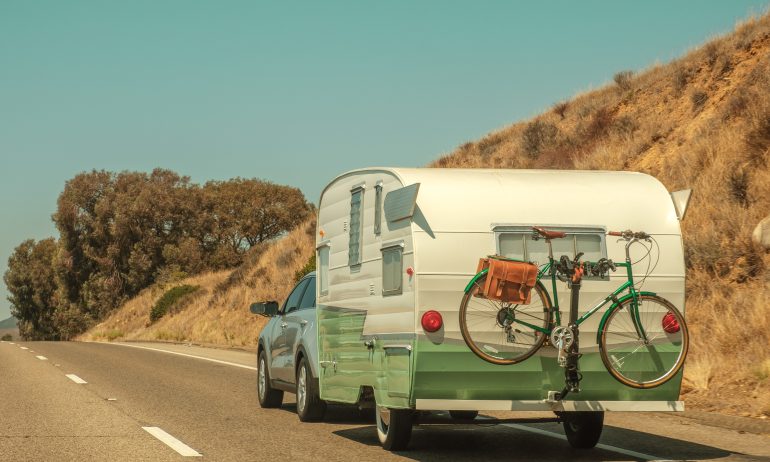 5th Wheel: This needs to be attached to a tow vehicle via a gooseneck extension.
Toy hauler: Most SUVs or pickup tow vehicles can tow these.
Popup: Most normal, passenger cars can tow these.
RV rentals generally come in two buckets. You might rent from a big company like Cruise America, which typically has more standard offerings, but is less likely to provide you something really unique or personal. Or, you might rent from another, individual RV owner through a site that operates an Airbnb-for-RVs model, like RVshare.
No matter which style you go for, most online RV rental agencies let you compare prices, dates and models. However, unlike car rental companies, which all provide the same basic services in similar ways, the RV rental world is more of a Wild West.
Expect each company to offer different pricing and mileage rules — and rules might vary by individual vehicle, too. There are different rules around minimum rental length, and some let you drive the RV one way, while others require you make a roundtrip journey. Some RV owners will deliver the vehicle to your home — and some will drive it to your campground for you so you don't have to drive it period.
Here are three of the most popular RV rental options, including the pros and cons of each.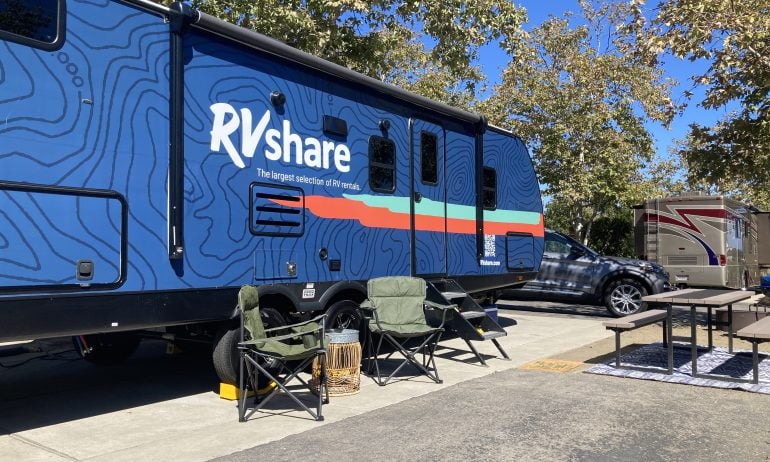 RVshare: the biggest (and usually best) peer-to-peer RV rental company of them all
RVshare is basically the Airbnb of RV rental companies, and it claims title to the largest online community for RV renters and owners, having logged more than 3 million nights that renters have spent sleeping in an RV rent via RVshare.
When it comes to picking the perfect RV rental, RVshare's large size is a big plus, as the company has plenty of options to pick from, pretty much no matter where you're renting. You'll find more traditional motor homes here than its competitor Outdoorsy, but you'll still find those #vanlife-ready ones, too.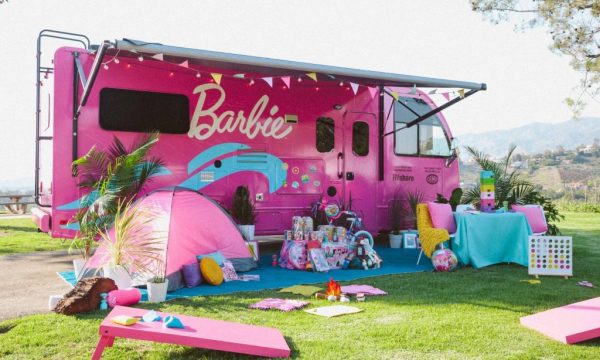 At one point, RVshare even offered a Barbie-themed RV for some lucky campers to spend the night in.
How renting from RVshare works
Unlike a company like Cruise America where the type of RV you get is fairly standard no matter where in the country you book, every RV experience through RVshare is unique, given that you're driving an RV owned by a regular person, not a big company.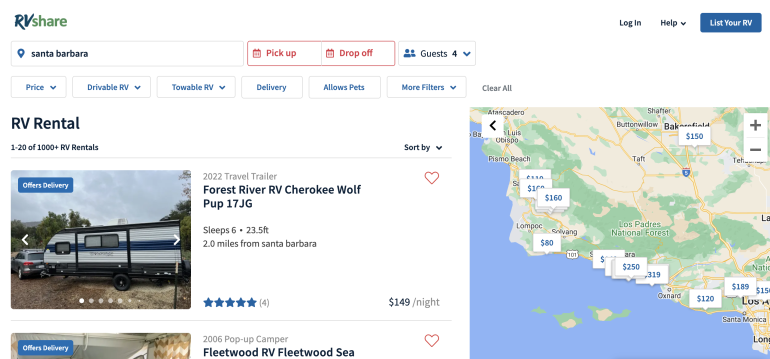 It does mean you're going to have to sort through listings to find what you're looking for — and in popular RV areas, there might be more than 1,000 listings to sort through (though that's not necessarily a bad thing).
RVshare has detailed search settings that make it pretty easy to filter by location, features and RV type. Among the robust search filters include dates, group size, vehicle size, price and whether pets are allowed. You can filter for amenities like a toilet, shower or refrigerator, generator, hot water supply. You can also narrow them down by cancellation type (flexible, standard or strict, as determined by the owner).
RVshare also has a few unique rental options, including:
Instant book: This lets you book instantly without waiting for the owner to respond.
Stationary rental: This lets you experience an RV without having to drive it, or worry about where you'll camp. With these rentals, you'll stay right onsite at the owner's property.
Delivery: When you book an RV for delivery, then the owner can either meet you with the RV where you're at, like a nearby airport or your house. Or, they might deliver it to a custom location so you can get out of driving it completely, like the campsite. Some owners even offer services like waste dumping, set up and tear down as part of the delivery.
Stationary rentals and delivery aren't possible with all vehicles, and it might incur an extra fee. But, it can be ideal if you want an RV (purely for the novelty, or perhaps it's a necessity for something like a remotely-located music festival) and don't want the headache of driving and setting it up.
Once you've found the vehicle you want, you'll meet the owner, go through a quick demo, and you're on your way.
To return the RV, you'll usually be responsible for dumping the tanks and filling it with gas, though individual rules can be negotiated with the owner.
Many major RV rental companies including RVshare and Outdoorsy allow for delivery, though it also varies by owner. Outdoorsy says that 70% of its listings offer delivery.
How does RVshare insurance work?
RVshare insurance is transparent and straightforward, When you rent from RVshare, the company's standard insurance package will be automatically included in your price quote, assuming that RV is covered by the RVshare Protection Plan.
The RVshare Protection Plan is offered through Crum & Forster and covers up to $300,000 in comprehensive and collision coverage based on the value of the RV plus free 24/7 roadside assistance, free towing and free tire service in all 50 states and Canada. Exact pricing varies based on the type, length, and stated value of the RV, and it's clearly stated as a separate line item on your statement.
RVshare also sells add-on, upgraded coverage at the time of booking.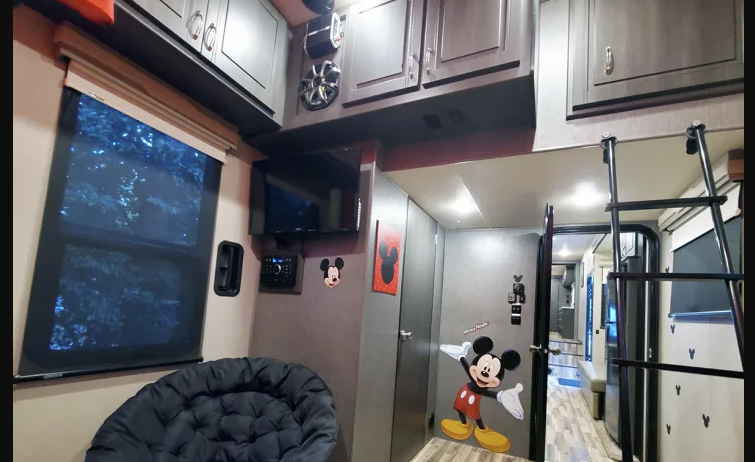 Huge selection: RVshare has the biggest selection, making it the most likely you'll find one in your budget and in a size you feel comfortable driving. And hey, if you don't want to drive it, RVshare's destination delivery option is a delightful way to get that camping experience without the stress of parallel parking a small house.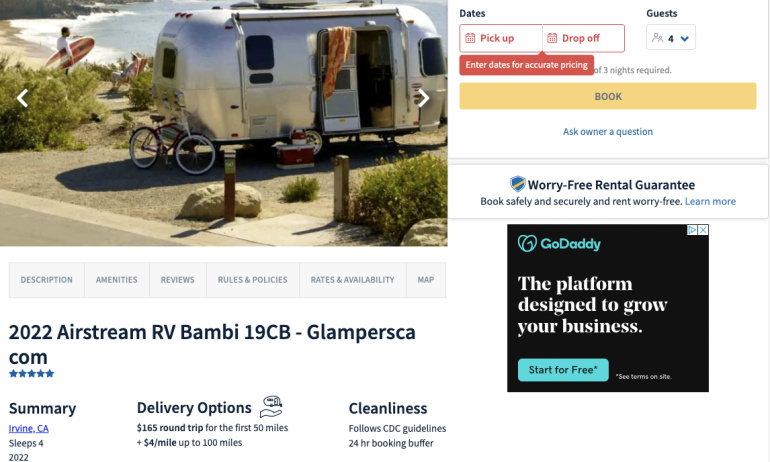 One-way rentals, stationary rentals and more: RVshare also offers multiple rental options beyond the standard roundtrip booking. Stationary rentals are great if you don't actually want to drive it, while one-way rentals might align better with your vacation schedule.
Customer support and security: It's easy to read reviews, sort by policies and browse photos so you know exactly what you're in for. If the RV isn't what you thought it was, it's easy to get in contact with customer service. You can jump on the phone or chat online, both available 24/7. There's also an email customer support form.
Should you run into actual troubles with your RV on the road, every booked reservation through RVshare includes Roadside Assistance, provided by Questx Tow Network.
It's also financially secure. RVshare verifies accounts and performs fraud checks, and payments are conducted though a secure payment platform.
Reasons to take pause before renting from RVshare
Hidden fees are certainly annoying, but post-trip fees can be even worse. While RVshare doesn't have much in the way of hidden fees (fees like insurance and service fees are clearly listed upfront), there is a chance you could get hit with one of many post-trip fees. RVshare allows owners to add on post-trip fees at their discretion. Some shouldn't come as a surprise to renters and are pretty tough to argue with, such as late fees or refueling fees. But some can be pretty vague, like the cleaning fee. RVshare says that RVs naturally get dirty out on the road and that "returning an RV with a normal amount of dirt is acceptable and will not result in any additional charges."
But, it also says that exceptionally dirty RVs can be charged a cleaning fee based on the owners' discretion. If you rent from a dirt stickler, that could be a surprise fee, which isn't exactly a nice memory to end your vacation on.
What's more, post-trip fees get hit with a second, administrative fee. Not only will you owe money back to the owner if you incur one of them, but RVshare tacks on a 15% administrative fee to the renter.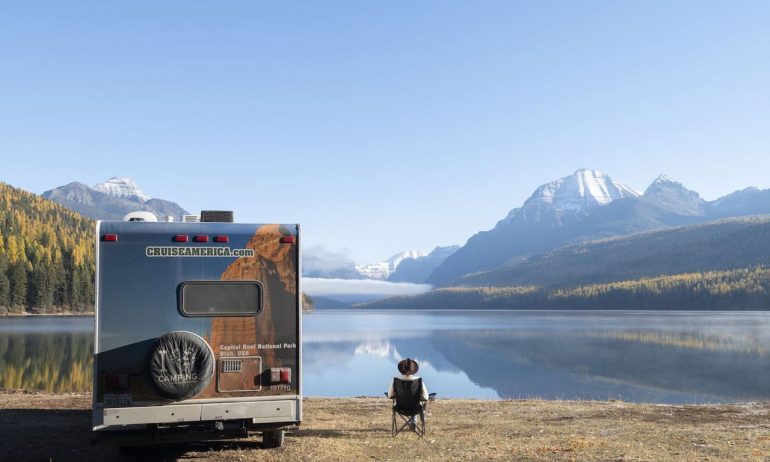 Cruise America: consider it the big box store of RV rentals
You've probably seen Cruise America RVs on the highway, covered in gaudy advertising. This ubiquitous rental agency likely owes its success to one important factor: simplicity. But hey, that might not be a bad thing.
Cruise America offers only four motor home options (Compact, Compact Plus, Standard and Large, plus a truck camper alternative called the "Adventure Travel Trailer"), making it a good starting place for daunted beginners.

How renting from Cruise America works
No matter which location you rent from (and there are over 120 around the nation), you'll get a standard rental, so a Compact RV Rental in Connecticut will largely be exactly the same as one in California.
Even between sizes, the interior amenities seem to be similar. While the Large RVs have the most amenities (e.g., there's no generator with the Adventure Travel Trailer, even though all the larger rentals offer one), all Cruise America rentals have air conditioning, a fresh water toilet, shower and refrigerator.
Cruise America's pricing policy includes lots of add-on fees, so understand the complete cost before booking. Cruise America charges you per mile driven, so these might not be the most economical option for a long road-trip (they may be better suited for a trip where you stayed parked for many days in a row). Like most RV companies, the insurance costs extra, which is unsurprising.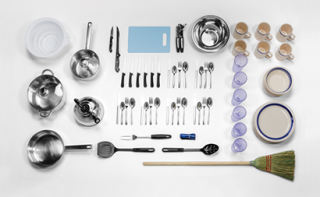 But this fee is surprising: the Kitchen and Personal Kit fees.
Cruise America charges you to rent basics like bedding and cookware from them. You'll almost certainly have to add on the Kitchen Kit, which includes plates, utensils, cookware a broom, and so on, and the Personal Kit which consists of towels and linens.
How does Cruise America insurance work?
If you purchase Cruise America's optional Zero Damage plan, you'll only be responsible for $2,000 in the event of vehicle damage or loss. For any additional costs, you'll be covered under most conditions.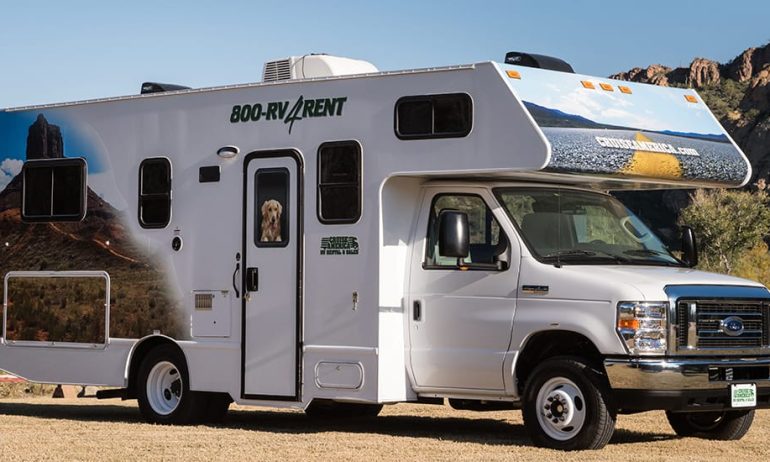 Why we love Cruise America
It's a standard, expected experience. You head to one of the more-than 125 rental locations during their rental hours, and you'll meet with a staffed employee to pick up your vehicle.
Since each RV is largely the same, you can ensure a consistent experience — no worries about a photo on a peer-to-peer listing misrepresenting what the RV actually looks like. You know the RV will be ready when you are, a human will help answer your questions, and it'll be what's advertised.
Plus, Cruise America often runs sales that vary by time of year, but often include early booking discounts. Because Cruise America may need to reposition fleets if one location is short on rentals, while another might have too many, Cruise America is also the most likely to offer one way specials. If that one way aligns with your travel plans, you might see incredible savings — and you're less likely to find such deals through peer-to-peer rentals given that the RV usually needs to go back to its owner.
Reasons to take pause before renting from Cruise America
The extra costs for things like linens and cookware are annoying, especially since you'll likely need that stuff anyway.
Cruise America vehicles are also pretty generic. If you're looking for that Instagram-influencer life, this might not be the RV company for you.
And while more than 125 locations around the nation is a lot, that still won't cover RV rentals everywhere. If you're heading someplace off-the-beaten path, then there might not be an RV where you are. Or, you'll have to rent from a more major area and then drive a long way to your campsite of choice, which could cost you more than you intended in gas. It might be better to find an RV through a peer-to-peer site nearer to your destination, which you access through a standard vehicle, cutting down on how much gas your RV guzzles.
Outdoorsy: a hit and miss RV, peer-to-peer rental platform
Similar to RVshare Outdoorsy is a peer-to-peer RV rental platform, making it more like Airbnb than a traditional rental service. This means it offers tremendous selection, from brand-new motor homes to funky vintage vans.
However, it also means that the products, terms and fees vary from owner to owner, requiring more comparison shopping and fine-print reading than a traditional rental. For example, some owners don't allow pets (at all), while others do (with variable fees).
And because you're renting from an individual, the rental experience can vary widely.
How renting from Outdoorsy works
You'll start by browsing for the perfect RV in Outdoorsy's search tool, which allows you to find the right RV based not just on location, dates and size, but also using robust filters for amenities (water tank, indoor shower, toilet, oven, etc).
Because RV owners can have tricky, varied rules, Outdoorsy makes it easy to find a rental that'll mesh with your travel plans. You can opt in to only showing rentals that are pet-friendly, tailgate-friendly, festival-friendly or that allow smoking,
Outdoosy rental options include:
Instant book: This lets you book instantly without waiting for the owner to approve your request.
'Bring it to me': Opt in to this, and the owner will drop off your vehicle at your house, airport or wherever else you want to meet up. Typically this comes with an extra cost ($10 per mile is pretty common, though it varies by owner).
'Set it up at my destination': Hooking up your RV to the campground can be tricky for first-timers. RV has a clear option where the owner will set up the vehicle at your campsite, RV park or other destination. While you'll have to pay the delivery fee with most rentals, this option can save you money for one big reason: Outdoorsy discounts your insurance since you won't actually be moving the vehicle.
How does Outdoorsy insurance work?
Speaking of insurance, Outdoorsy has a partnership with Assurant to offer liability protection, covering situations including backup accidents, vandalism, fires, stolen RVs and more.
When you rent, you'll be able to choose from three protection packages with varying degrees of coverage, dubbed Peace of Mind, Preferred, or Essential. Each plan has varying physical and liability protection. Typically you'll still have to pay the deductible (which ranges from $1,000 to $4,000), but insurance covers the rest.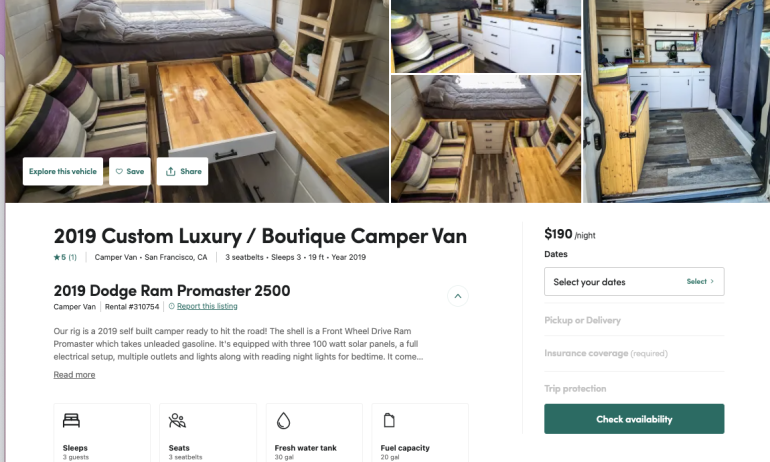 Reasons to love Outdoorsy
Most RV owners agree that Outdoorsy has a better commission and fee structure than RVshare, which means they might pass on those cost savings to you, in theory generating a lower-cost rental than what you'd get on RVshare.
No two vehicles are identical, and rentals often have a unique, owner touch. If you love #vanlife, Outdoorsy is probably the site for you. It has neat listings, like custom, luxury boutique camper vans. You'll find cool amenities — we've seen heated mattresses and top-notch speaker systems. Some rentals come with kayaks and paddle boards included.
Reasons to take pause before renting from Outdoorsy
Outdoorsy's customer experience is the most questionable. If the owner doesn't reach out to you ahead of time to give you information on what to expect and how to check-in, don't expect the general Outdoorsy customer support to help you either. Outdoorsy relies on owners to do all that work, but a lackadaisical owner might not — and might leave you hanging.
A NerdWallet staffer had a bizarre experience once when renting from Outdoorsy, where the owner accepted the rental, but never reached out to them between the time the rental was approved and the date of the rental. The staffer reached out to both the owner and Outdoorsy to inquire about check-in details. The owner never responded, and Outdoorsy customer service simply said, "get in contact with the owner."
The staffer ultimately showed up for the rental time at the rental location, and found the RV parked in the driveway — covered in cobwebs. The owners were MIA. Upon calling Outdoorsy customer service again at check-in time, Outdoorsy said they would refund the reservation — only if the owners didn't show up within two hours (they didn't). It was a bizarre experience — and a hassle to remake travel plans at the last minute.
Outdoorsy still needs to work out the kinks with questionable owners, whether it's better vetting upfront, or more proactive customer service.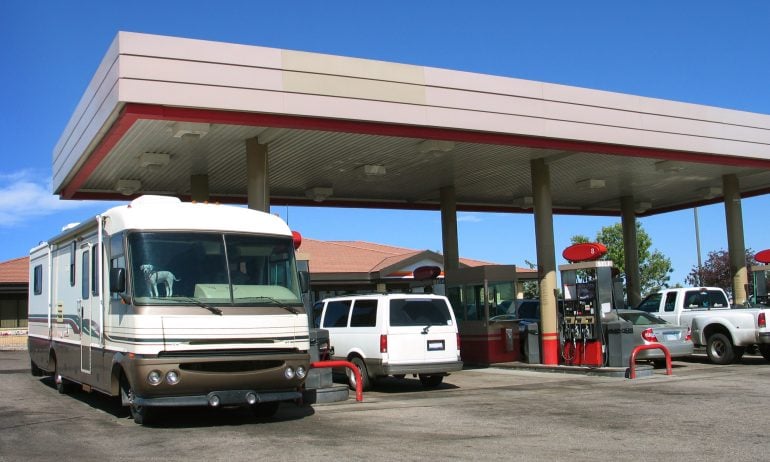 How much does it cost to rent an RV?
Like any travel expense, the cost of renting an RV will depend on several factors, including seasonality (with summer rentals being more expensive), location and mileage driven. That said, you can expect to spend at least $100 per night for a small RV with few bells or whistles.
Here's a rough estimate of baseline rental costs (provided to NerdWallet by peer-to-peer rental site RVshare), but again, understand that prices can widely vary based on exact rental:
Class A: $150-$250/night (10+ years or older); $350-$450/night (newer).

Class B: $100-$200/night (10+ years or older); $200-$350/night (newer).

Class C: $100-$200/night (10+ years or older); $225-$400/night (newer).

Travel Trailer: $50-$125/night (10+ years or older); $125-$200/night (newer).

Fifth Wheel: $60-$150/night (10+ years or older); $150-$300/night (newer).
This baseline cost might sound appealing compared with the price of, say, renting a car and staying in budget hotels. But the real cost of an RV trip includes many more line items, including:
Fuel. RVs consume a lot of gas. The standard Cruise America vehicle gets 10-12 miles per gallon, so a 1,000-mile trip will require 83-100 gallons. Here's the typical miles per gallon that you can expect per RV type:

Class A: 6-10 miles per gallon.

Class B: 18-25 miles per gallon.

Class C: 8-12 miles per gallon.

Towing a trailer or fifth wheel: 8-12 miles per gallon.

Damage deposit: Most rentals require a refundable damage deposit between $500 to $1,000.

Mileage fees. Unlike rental cars, it's rare to find an "unlimited mileage" rate for an RV. Cruise America charges $0.35 per mile for most rentals, which likely adds more to the total price than fuel — a 1,000-mile trip costs $350 in mileage fees alone.

Generator fees. Generators provide power to air conditioning, appliances and electrical outlets. They also usually cost extra on some rentals. Some vehicles include a flat per-rental fee, while Cruise America charges $3.50 per hour of use.

Campground fees. You might think RV living means the freedom to camp anywhere, but usually you'll want to stay in a campground or RV park to take advantage of the amenities. The cost of these facilities can vary widely depending on the facility, from $5 to over $100 per night. Otherwise, you might go the boondocking route, where you just park your RV anywhere it's legal to camp overnight (which can include Walmart parking lots) even, or you might be able to find a free place to stay through a service like Harvest Hosts, though that requires its own membership fee. Here's a general overview of overnight fees, depending on the type of campground you stay at:

Overnight campsites with RV parking and hookups: $20-$50 per night.Luxury RV resort: $60-$100+ per night.State Parks: $5 to $50, depending on the park and hookups.

Cleaning fees. Most RV rental services expect you to return the vehicle's interior in the same condition you found it. Failing to return a clean vehicle can incur a fee — $250 for Cruise America.

Extras. Camping equipment, bedding, cookware and dozens of other road trip essentials are often provided as "extras" for an additional fee. For example, Cruise America charges $110 per "kitchen kit" and $60 per person for sheets and pillows.

Insurance. You may be able to use your own auto insurance, but if your policy doesn't cover RVs, then you'll want to have separate RV insurance. Learn more about RV insurance here.
Overall, while it may be cost-effective depending on your needs, renting an RV certainly isn't cheap. It's a fun, different way to take a road trip, but it's generally not a great way to save money on your next vacation. Being realistic about these costs ahead of time can help determine an overall trip budget.
Do you need insurance for an RV rental?
The short answer is yes — but that's where the simplicity ends.
Your existing auto insurance policy might provide some coverage for an RV rental, but this varies from insurer to insurer (and state to state, and policy to policy). We recommend calling your insurance company before renting an RV and asking specifically what is covered, what isn't, and what you'll need additional coverage for. Write down any terms you aren't familiar with, and don't be afraid to call your agent back with follow-up questions — this is what you're paying them for.
Each rental company offers its own coverage for vehicles, usually running from basic to premium. More premium coverage will include lower deductibles and greater liability thresholds. The right plan for you will depend on:
What your current auto insurance covers.
Note: Although some credit cards offer auto rental collision damage insurance, many (including the Chase Sapphire Reserve®) exclude motor homes from this coverage.
Should I consider buying an RV vs. renting one?
Depending on how much you love the RV life, it might be a better investment in the long run to buy an RV outright. Add up the costs above that you'll pay to RV rental companies like cleaning fees, mileage fees and those "extras" (do you really want to get charged $110 for a kitchen kit every time you hit the road?). Multiply that by how many times you anticipate an RV trip in your lifetime, and those costs might start to make you feel carsick.
In that case, you might find it cheaper to buy your own RV to avoid the pesky fees. Plus, if you buy your own RV, you can fill it with whatever cookware you'd like.
Whether you rent or buy, there are some costs you'll have to pay either way, including:
If you rent, you might find yourself on the hook for other fees to the rental company including:
Items for rent inside the RV, including cookware and bedding.

Additional fees like environment fees.
That said, if you buy, you'll still be subject to some other expenses, including:
If you want to buy outright and you intend to finance your RV purchase, our RV loan calculator is a straightforward way to estimate how much an RV will cost you over the course of the loan:
If you get bitten by the RV bug and find yourself road-tripping multiple times a year, you may find it better to own your own RV.
Whether taking an epic road trip, getting into nature for a long weekend (but not too into nature) or testing the waters before buying your own, renting (or even buying) an RV can offer a fun escape. Just don't necessarily expect it to be cheap or simple.
We covered the basics of finding and insuring an RV in this guide, but we didn't touch on the practical aspects of RV life, such as finding dump stations, learning to back up and maintaining ventilation. Make sure to familiarize yourself with this know-how before hitting the open road. It's always a good idea to ask a seasoned motor home veteran for their hard-won practical knowledge.
Frequently asked questions
Is renting an RV a good idea?
What do I need to know before renting an RV?
What is the cheapest way to rent an RV?
How much does it cost to fill up an RV?
---
How to maximize your rewards
Travel Cards from Our Partners
Chase Sapphire Preferred® Card
Rewards rate
1x-5x
Enjoy benefits such as a $50 annual Ultimate Rewards Hotel Credit, 5x on travel purchased through Chase Ultimate Rewards®, 3x on dining and 2x on all other travel purchases, plus more.
Points
---
Intro offer
60,000
Earn 60,000 bonus points after you spend $4,000 on purchases in the first 3 months from account opening. That's $750 toward travel when you redeem through Chase Ultimate Rewards®.
Points
Rewards rate
1.5%-5%
Enjoy 3% cash back on drugstore purchases and dining at restaurants, including takeout and eligible delivery service, 5% cash back on travel purchased through Chase Ultimate Rewards®, our premier rewards program that lets you redeem rewards for cash back, travel, gift cards and more; and 1.5% cash back on all other purchases.
Cashback
---
Intro offer
Unlimited Matched Cash Back
Unlimited Matched Cash Back. Chase will automatically match all the cash back you earned at the end of your first year! There is no limit to how much cash back you can earn.
Capital One Venture Rewards Credit Card
Rewards rate
2x-5x
Earn unlimited 2X miles on every purchase, every day. Earn 5X miles on hotels and rental cars booked through Capital One Travel, where you'll get Capital One's best prices on thousands of trip options.
Miles
---
Intro offer
75,000
Enjoy a one-time bonus of 75,000 miles once you spend $4,000 on purchases within 3 months from account opening, equal to $750 in travel.
Miles
See more travel cards
Get more smart money moves – straight to your inbox
Sign up and we'll send you Nerdy articles about the money topics that matter most to you along with other ways to help you get more from your money.