Tips for Booking Holiday Travel in 2020
Being flexible about what days you travel and knowing the cancellation policies are important this holiday season.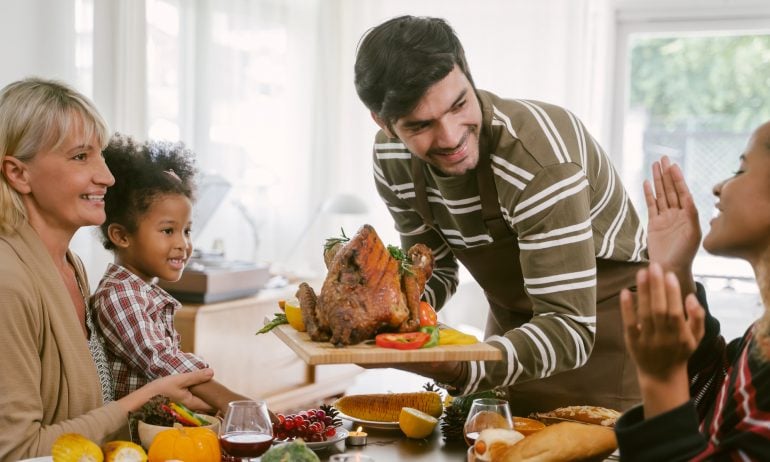 Many or all of the products featured here are from our partners who compensate us. This may influence which products we write about and where and how the product appears on a page. However, this does not influence our evaluations. Our opinions are our own. Here is a list of our partners and here's how we make money.
Note: As you plan travel during the coronavirus pandemic, please check the CDC and State Department websites for current guidance and travel restrictions.
---
---
With travel practically shut down for a sizable chunk of 2020 due to COVID-19, many of us are missing our family and friends who live across town, across country and across the globe. Though we can't be sure when travel will be safe again, the holiday season could be an opportunity to visit those you've only been seeing over video call. Here are a few tips to say goodbye to grainy video and delayed audio and reconnect in person this holiday season.
Many airlines allow you to book around 330 days in advance, and Southwest is open for bookings through December. This means flight inventory will be available for a Christmas visit with the estranged cousins you reconnected with over Zoom to debate the finer points of "Tiger King." Or you can leave the quarantini at home and enjoy the sparkling wine and festivities of New Year's with your former college roommate.
When is the best time in that range to book? Hopper, a travel and airfare data company, says to book no more than 150 days in advance if you want the best value, whereas Cheapair.com's annual study says the prime booking window is between 21 to 115 days early. With that in mind, start planning now, but consider waiting until late July at the earliest to book your Thanksgiving holiday. Though experts can't guarantee what airfares will look like as we progress into the fall and winter, there's a good chance demand will continue to stay low and airlines will continue to offer great rates to fill their seats.
What day and time of the week to book
Popular wisdom has long said that booking on Tuesdays will give you the best value because competing airlines release fare sales that day. The truth is that there's often no easy way to game the system, and waiting for a Tuesday to book may result in a more expensive flight if you don't luck out on a fare sale.
Rather than skipping out on your Tuesday afternoon conference call to scour airline websites for deals, use an airfare tracker like Skyscanner or Airfarewatchdog so you will receive alerts when airfare drops. In the fall and winter travel period, fares should remain low, but there will still be fluctuation, especially around popular travel periods like the holidays.
For the best deals, consider traveling on the holiday. Flights on Christmas Day will mean you're celebrating the holiday before or after, but there's often greater availability and lower costs.
If you aren't willing to travel on the holiday itself, avoid the peak travel days to minimize the likelihood of delays that will impact your trip and your time with friends and family.
To avoid delays, book an early morning flight. They are less likely to be impacted by other delayed flights throughout the day. Plus, if your flight gets canceled, there will be more opportunities to get to your final destination that same day.
Looking to use points? Get a credit card now
Holiday travel can be a great time to redeem points to minimize the expense. If you're planning to use rewards for your fare, get a credit card with a hefty welcome bonus. Consider the Chase Sapphire Preferred® Card. Earn 100,000 bonus points after you spend $4,000 on purchases in the first 3 months from account opening. That's $1,250 when you redeem through Chase Ultimate Rewards®. It can take six to eight weeks after qualifying to receive your welcome bonus, so apply soon if you want to spend those points on your holiday travel.
Though third-party airfare aggregators like Expedia and Travelocity are a great way to see available flights on multiple airlines, you'll often have better protection and better access to customer service if you book directly with the carrier. Wherever you book, make sure you know when you'll be entitled to a refund or credit if you or the airline have to cancel.
In a COVID-19 world, you may be wary about disruptions to your travel plans, but avoid the instinct to purchase travel insurance before you read the terms and conditions. Many will not cover losses related to travel bans or foreseeable events. Many credit cards offer certain limited travel protections, so make sure you know the benefits of the card you use to book your tickets as well.
---
How to Maximize Your Rewards