6 Best 3-Month CD Rates for June 2022
Many or all of the products featured here are from our partners who compensate us. This may influence which products we write about and where and how the product appears on a page. However, this does not influence our evaluations. Our opinions are our own. Here is a list of our partners and here's how we make money.
Three-month CD rates aren't too common, but of those available, online banks tend to have the best. These CDs can be helpful in some savings strategies, such as CD ladders.
Three-month CD rates aren't too common, but of those available, online banks tend to have the best. These CDs can be helpful in some savings strategies, such as CD ladders.

Federally insured by NCUA
Federally insured by NCUA
Why we like it
Consumers Credit Union's opening minimum for its certificates is $250, much lower than other financial institutions'.

Why we like it
TIAA Bank has a somewhat low minimum and its three-month rate is one of the best.

Why we like it
Online bank Synchrony has a low opening requirement and a wide range of high CD rates, including for its three-month CD.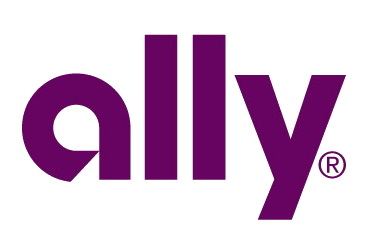 Why we like it
Ally's wide range of CD terms starts at three months, and there's no minimum opening requirement.

Deposits are FDIC Insured
Deposits are FDIC Insured
Why we like it
BrioDirect is the online bank division of Webster Bank. It has a competitive three-month CD rate and a low minimum opening deposit.

Why we like it
Discover Bank offers a competitive rate for a current three-month CD. Its minimum is relatively high.
» Want to see more options? Check our list of the best CD rates overall
Here's our list of the best 3-month CD rates from banks and credit unions:
Consumers Credit Union: 0.35% APY, $250 minimum deposit.

TIAA Bank: 1.00% APY, $1,000 minimum deposit.

Synchrony Bank: 0.60% APY, no minimum deposit.

Ally Bank: 0.50% APY, no minimum deposit.

BrioDirect: 0.25% APY, $500 minimum deposit.

Discover Bank: 0.50% APY, $2,500 minimum deposit.
Last updated on June 1, 2022
Methodology
On a monthly basis, we compare rates at over 20 financial institutions, pulled from our full list, that we've seen to be consistently competitive. On a quarterly basis, we analyzed our full list, excluding banks that offered brokered CDs, since those accounts work differently from standard bank CDs. Higher rates might be available elsewhere.
We took a close look at over 80 financial institutions and financial service providers, including the largest U.S. banks based on assets, internet search traffic and other factors; the nation's largest credit unions, based on assets and membership; and other notable and/or emerging players in the industry. We rated them on criteria including annual percentage yields, minimum balances, fees, digital experience and more.
Financial institutions and providers surveyed are: Affirm, Alaska USA Federal Credit Union, Alliant Credit Union, Ally Bank, America First Credit Union, American Express National Bank, Axos Bank, Bank of America, Bank of the West, Bank5 Connect, Bank7, Barclays, BB&T (now Truist), BMO Harris, Boeing Employees Credit Union, Bread Savings, BrioDirect, Capital One, Charles Schwab Bank, Chase, Chime, CIBC U.S., CIT Bank, Citibank, Citizens Access, Citizens Bank, ConnectOne Bank, Connexus Credit Union, Consumers Credit Union, Current, Discover Bank, E-Trade, Fifth Third Bank, First Foundation, First Tech Federal Credit Union, FNBO Direct, GO2bank, Golden 1 Credit Union, HSBC Bank, Huntington Bank, Industrial Bank, KeyBank, Lake Michigan Credit Union, LendingClub Bank, Live Oak Bank, M&T Bank, Marcus by Goldman Sachs, Monifi, Nationwide (by Axos), Navy Federal Credit Union, NBKC, One, OneUnited Bank, Pentagon Federal Credit Union, PNC, Popular Direct, PurePoint Financial, Quontic Bank, Redneck Bank, Regions Bank, Revolut, Salem Five Direct, Sallie Mae Bank, Santander Bank, Scarlet, SchoolsFirst Federal Credit Union, Security Service Federal Credit Union, Service Credit Union, State Employees' Credit Union of North Carolina, SoFi, Suncoast Credit Union, SunTrust Bank (now Truist), Synchrony Bank, TAB Bank, TD Bank, TIAA Bank, Truist Bank, U.S. Bank, UFB Direct, Union Bank, Upgrade, USAA Bank, Varo, Vio Bank, Wells Fargo and Zynlo Bank.
To recap our selections...
NerdWallet's Best 3-Month CD Rates for June 2022
Frequently asked questions
The benefit of a 3-month CD is that you can take advantage of multiple renewals in one year. You have more access to funds than other CDs while still taking advantage of a fixed rate.
You could also build a short-term CD ladder, which might look like this: Open a 3-month, 6-month, 9-month and 1-year CD; when each one matures, open a new 1-year CD. You can end up with four CDs maturing in the second year, or withdraw funds at any maturity if you need them.
No. The Federal Reserve cut rates in March 2020, which encouraged banks and credit unions to lower their CD rates. Rates are likely to continue falling before they go up again. For more context, see our explainer on historical CD rates.
You should get a CD only if you know you won't need those funds during its term. Pulling money out of a CD before its expiration date will likely result in an early withdrawal fee, which is typically a percentage of the interest earned. With a three-month CD, there's less of a commitment, so you have more opportunities to renew in a given year if you decide you don't need the money yet. If you're thinking of a longer term for higher yields, check out our lists of best one-year and best three-year CD rates.
It depends on your savings goals and how sure you are that you won't need your funds before the CD term expires. Having to pay an early withdrawal penalty, generally up to one year's worth of interest, can be a blow to your savings. Common CD terms range from three months to five years; if you want to play it safe, go for a shorter CD term or a no-penalty CD.
A no-penalty CD is a type of CD that doesn't charge a penalty for withdrawing money before the term ends. It can be appealing if you want the traditionally higher yield of a CD, compared to regular savings accounts, and think you might need the money sooner than planned. See the best no-penalty CD rates.
CD rates are quoted as an annual percentage yield, or APY, which is how much the account earns in one year, including compound interest. Banks generally compound interest monthly or daily. Most CDs have fixed rates, so they won't change as savings account rates tend to.
It depends on what's more important to you: rates or access to your money. The best CD rates tend to be higher than the best savings account rates, but you sacrifice access to money in CDs. If that doesn't work for you, check out our list of best online savings accounts.
A CD, or certificate of deposit, is a type of savings account that keeps money locked up for a set period, or term, generally three months to five years. The longer the CD term, the higher the rate tends to be. See this month's top three-month CD rates.
It depends on the level of risk you want to take. Investment, or brokerage, accounts can have higher returns than CDs, but CDs guarantee returns. They're typically federally insured for up to $250,000 and offer fixed interest rates. Brokerage accounts can be riskier since you aren't protected against losses. See this month's top three-month CD rates.
No. CDs are meant for savings you can set aside and leave untouched. Consider a high-yield savings account for money you may need in a pinch.
A CD ladder can be a helpful strategy if you don't want to go all in on one CD, especially if you want to catch higher CD rates down the road. It works like this: You open multiple CDs at different terms, such as three months, six months, and one year, which frees up part of your funds more regularly than having, say, just a three-year CD. Each time a CD matures, you can either reinvest in a new CD or withdraw your money.