Advertiser Disclosure
Best Budgeting Apps and Personal Finance Tools
Everyone wants to save and budget better, and the tech world has taken notice, releasing a steady stream of tools to lend a hand. We sifted through these budgeting and saving tools, selecting the most helpful in a variety of categories.
Whether you need something that actually pays your bills for you or simply lets you know when your bank account is running dry, the solution is on this list. Bonus: Many of these tools are free.
Best overall saving and budgeting apps
Mint and Acorns are hands-off tools to help users save more and spend less.
Mint has been the gold standard for budgeting apps for some time, and the company takes the top spot here for a few reasons: The app automatically updates and categorizes transactions, creating a picture of spending in real time. Users can add their own categories, pay bills, split ATM transactions into the purchases made with that cash, and set budgets that alert you when they start to top out. The service also comes with a free credit score.
Acorns — see full review — isn't a budgeting app, but a savings tool. It helps users save more money by automatically harvesting the change each time they swipe a linked card. So, for instance, if a transaction adds up to $1.50, Acorns rounds it up to $2 and sends that 50 cents into an investment portfolio diversified with exchange-traded funds. It's a mindless way to invest, with reasonable fees: Users under 24 and students of any age qualify for free management; others pay $1 a month on account balances below $5,000 and 0.25% per year on balances of $5,000 or more.
The market leader in budgeting management syncs with user accounts to track spending
Free
iOS, Amazon, Android, Windows Phone
Get started
Acorns automatically rounds up purchases and invests the change
Free* (*Investment management fees apply)
iOS, Android
Get started
Best budgeting app for hands-on users
You Need a Budget is robust software for the die-hard budgeter.
You Need a Budget is for the committed user, no doubt. It requires a financial investment: a hefty price tag of $50 a year or $5 a month. The software's latest iteration directly imports transactions from bank accounts, but they still need to be manually categorized by the user. Users willing to put in the work will benefit from the tool's envelope-based system, which allocates the exact amount of income available, putting a lid on spending.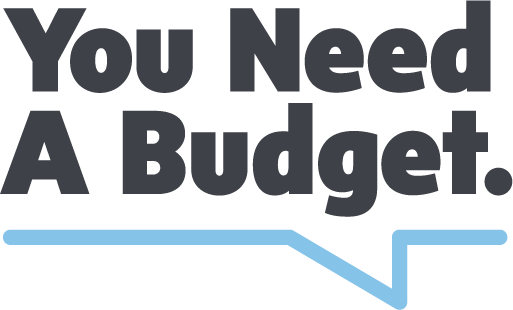 This budgeting app helps users learn to live on last month's income
$50 a year or $5 a month (34-day free trial)
Browser-based, apps for iOS and Android
Get started
Best simplified budgeting app
PocketGuard delivers for users who want a bare-bones budgeting system.
PocketGuard boils budgeting down to the only thing many users want to know: how much they have for spending. It crunches the numbers to show how much money is available after accounting for bills, spending and savings goal contributions. All users can view how much money is left "in their pocket" for the day, week or month. Those who want to dial down further can track certain categories of spending like groceries, clothing or eating out.
PocketGuard gives users a snapshot of how much they can spend at any given moment
Free
iOS, Android
Get started
Best app for paying and tracking bills
Prism takes the pain out of bill paying.
Prism allows users to see their account balances and bills on one platform. Bills can be paid directly from the app or scheduled for payment later. The service sends impending due date and payment confirmation notifications.
This app is an easy way to organize and pay bills
Free
iOS, Android, Windows Phone, Windows 8, Kindle
Get started
Best tool to evaluate investment accounts
Personal Capital gives users an investment checkup.
Personal Capital is an investment management service that combines the algorithms used by robo-advisors with human financial advisors. Clients who invest assets with the company have to pay a fee, but a selection of financial tools is available for free. An investment checkup tool looks at the asset allocation in a user's investment accounts and recommends a target allocation. Personal Capital also offers a 401(k) fee analyzer and a retirement planner.

Personal Capital's tools help users optimize their investment strategy
Free
Browser based; apps for iOS, Amazon, Android devices
Get started
Best service to do the work for you
Levanto is for users who want a personal assistant for their money.
Levanto is the service for people who want to outsource their cash-flow planning. Clients are paired with a dedicated "household CFO" who will build a budget, track and categorize spending and even pay bills. This person is available for questions via phone and video. All that comes at a premium: between $100 and $250 per month. Levanto says its service saves clients an average of almost 15 hours every month and increases annual cash flow by over $11,000 by helping them stick to a budget, reduce debt, elevate their credit scores and eliminate late fees.

Levanto takes care of it all, from bill pay to budgeting to debt reduction
Fee varies; average $200/month
Get started
Updated Aug. 15, 2017.