---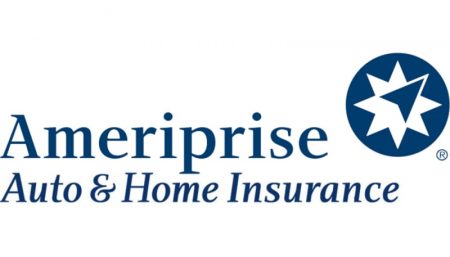 Ameriprise reviews and ratings
Sold primarily through Costco Wholesale.
Had more than the expected number of complaints to state regulators relative to its size for auto and home insurance, and fewer than expected for life insurance.
Available in 44 states and Washington, D.C.
Ameriprise Auto and Home Insurance sells policies directly to customers, primarily through its partnership with Costco Wholesale. Ameriprise, based in De Pere, Wisconsin, offers a variety of insurance products including auto, home, umbrella and condo insurance.
In 2019, American Family Insurance, the 10th largest auto insurance seller in the country, acquired Ameriprise and renamed it American Family Connect, although the Ameriprise name is still used as well. The company sells insurance in 44 states and Washington, D.C.
Customers who want Ameriprise coverage aren't limited to Costco. Auto insurance, homeowners policies and other types of coverage are also sold through Ameriprise Financial, a financial planning and investment company.
Ameriprise auto insurance
Ameriprise auto insurance earned 3.5 stars out of 5 for overall performance. NerdWallet's ratings are determined by our editorial team. The scoring formula takes into account pricing and discounts, ease of filing a claim, website transparency, financial strength, complaint data from the National Association of Insurance Commissioners and more.
When purchased through Costco, auto insurance from Ameriprise includes different benefits based on membership levels.
With Costco's entry-level "gold star" membership, which costs $60 a year, Ameriprise customers receive:
Windshield repair deductible waiver. If a crack in your windshield can be repaired rather than replaced, your deductible is waived.
Accident travel expense coverage. This pays out if an accident more than 100 miles from your home leaves you unable to use your car. Ameriprise will help pay your out-of-pocket travel and accommodation expenses.
With an upgrade to Costco's $120 "executive" membership, additional benefits include:
Roadside assistance, which covers up to $75 of your expenses if you get a flat tire, run out of gas or have a dead battery.
Lifetime renewability, which guarantees Ameriprise won't cancel your car insurance policy, even if you have multiple accidents.
Customers who purchase Ameriprise auto insurance through Ameriprise Financial receive the same benefits as Costco gold star members, with the option to buy roadside assistance coverage.
In addition to the usual car insurance coverages, Ameriprise sells:
Gap insurance, which pays the difference between the actual cash value of your car and the amount you owe on your car loan if your vehicle is totaled. Ameriprise offers gap coverage for the first three years you own your vehicle, capped at 120% of the car's value.
New car replacement insurance, which covers the cost of a brand-new car in the same make and model if yours is totaled in a covered loss. Ameriprise provides coverage for the first year or the first 15,000 miles after you buy a new car.
Ameriprise's auto insurance discounts:
Safe driver discount.
Discount for completing an approved defensive driving course.
Discount for having vehicle safety features such as anti-lock brakes, air bags, automatic seat belts or anti-theft devices.
Multiple car discount.
Multiple policy discount.
Discount if you park your car overnight in a garage (in certain areas).
Good student discount.
Discount if your student is away at school more than 100 miles from your home.
Discount for having at least four years of education beyond high school.
Loyalty discount.
» MORE: Compare car insurance rates
Ameriprise homeowners insurance 
Ameriprise homeowners insurance policies include coverage for:
Identity theft. This pays as much as $5,000 to help you recover if your identity is stolen.
Credit card or check fraud. This covers losses due to your credit card being stolen or hacked, as well as check fraud, with no deductible.
Food spoilage, which pays out if your food spoils due to a power outage. Ameriprise will replace up to $500 worth of food with no deductible.
Lock replacement, which pays up to $100 to change your locks if someone has broken into your home.
Costco executive members receive additional benefits, including:
Glass repair replacement, which will pay up to $1,000, twice a year, to fix broken windows.
Home lockout assistance, which covers up to $100 for locksmith services, twice a year, if you're locked out of your home.
Ameriprise offers several types of optional coverage that can be added to its home policies, including a few that other insurers don't often mention.
Earthquake: Covers damage to your home and belongings from an earthquake.
Mine subsidence: Pays for damage to a building located over a mine. This includes settling, foundation cracks or the collapse of your house.
Home media equipment: Offers extra coverage for items like TVs, mp3 players, cameras and cell phones. This coverage is sold in $2,500, $5,000 and $10,000 increments.
Adventure equipment: Covers items such as golf clubs, skis and bikes without appraisals or a deductible.
Backup and overflow: Pays if there is damage from a sump pump failure or sewer backup.
Personal injury: Covers claims against you for issues such as slander, libel and wrongful eviction.
Ameriprise's home insurance discounts:
Discount for insuring a relatively new home.
Claims-free discount for having filed no claims in the past five years.
Discount for adding protective devices like smoke alarms, deadbolt locks, security alarms, a security system and fire extinguishers.
Loyalty discount.
Multiple policy discount.
Discount for renovations including roof replacement, heating and cooling renovation and electrical or plumbing updates.
» MORE: Home Insurance Quotes: What You Need to Know
Ameriprise life insurance
Ameriprise does not sell life insurance through Costco, but it does offer policies through an Ameriprise Financial subsidiary that was not part of the American Family acquisition.
The subsidiary, RiverSource, offers term life insurance in increments of 10, 15, 20 or 30 years, along with two types of permanent life insurance: universal life and variable universal life.
RiverSource also sells long-term care insurance, disability income insurance and annuities.
Shopping for life insurance during the pandemic? Be aware that insurers may have changed their products and policy applications. For the latest information on how to cope with financial stress during this emergency, see NerdWallet's financial guide to COVID-19.
» MORE:
Compare life insurance quotes
Complaints against Ameriprise
Ameriprise had more than the expected number of complaints to state regulators relative to its size for auto and home insurance, but fewer than the expected complaints for life insurance, according to three years' worth of data from the National Association of Insurance Commissioners.
More about Ameriprise
Website: Ameriprise lets you report a claim, access your policy or get a quote online. You're able to pay your insurance bill all at once or in installments of six or 12 months.
Other types of insurance from Ameriprise and third parties include:
Condo insurance
Renters insurance
Umbrella insurance
All-terrain vehicle insurance
Motorcycle insurance
Boat insurance
Recreational vehicle insurance
Classic car insurance
Recap: Ameriprise pros and cons
| Pros | Cons |
| --- | --- |
| Offers a wide variety of discounts. | More than the expected amount of complaints to state regulators for auto and home insurance. |
| Fewer complaints than expected to state regulators for life insurance. | Not available in all states. |
| Guaranteed lifetime renewability for auto policies purchased through Costco as an executive member. | Some auto insurance policy perks require $120 Costco membership fee. |
Auto insurance ratings methodology
NerdWallet's auto insurance ratings reward companies for customer-first features and practices. Ratings are based on weighted averages of scores in several categories, including financial strength, consumer complaints, website transparency and affordability. Using our editorial discretion, we also consider customer satisfaction surveys. These ratings are a guide, but we encourage you to shop around and compare several insurance quotes to find the best rate for you. NerdWallet does not receive compensation for any reviews. Read our
editorial guidelines
.
Methodology: Insurer complaints
NerdWallet examined complaints received by state insurance regulators and reported to the National Association of Insurance Commissioners in 2016-2018. To assess how insurers compare to one another, the NAIC calculates a complaint index each year for each subsidiary, measuring its share of total complaints relative to its size, or share of total premiums in the industry. To evaluate a company's complaint history, NerdWallet calculated a similar index for each insurer, weighted by market shares of each subsidiary, over the three-year period. Ratios are determined separately for auto, home (including renters and condo) and life insurance.