Let's hope you're the kind of driver who never needs to know about an SR-22 insurance requirement. But if you find yourself needing to get one, you'll probably have some questions, starting with what it is and where to find it.
What is an SR-22?
Also known as a Statement of Responsibility, an SR-22 is an official document some states require to prove you have sufficient car insurance. The SR-22 allows you to keep or reinstate your driving privileges after serious or repeated traffic-related offenses, such as driving without insurance in an at-fault accident.
You also might be required to have an SR-22 if:
You've been convicted of a DUI or DWI.
You've been cited for multiple traffic offenses, such as speeding, within a short period.
You've had your license suspended or revoked and would like to reinstate it.
How to get an SR-22
Typically, you find out you need an SR-22 through a court order or from your state's Department of Motor Vehicles. In some states, the form is known as an FR-44.
You can't file the form yourself. An insurance company will file the form with your state's DMV. Requirements vary by state and by offense, but generally you must retain the SR-22 for about three years.
Not all insurance providers offer the SR-22 or FR-44, so if you need one, you might have to shop around.
The best SR-22 insurance providers
If you're looking for SR-22 insurance coverage, you could start with one of these insurers. In a three-state NerdWallet study, they all ranked among companies offering the cheapest insurance for drivers with a DUI conviction.
---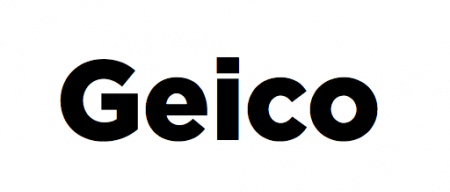 Details
Website provides specific guidance for those needing an SR-22.
Ranks as least expensive insurance provider in many markets.
---

Details
Known for easy-to-use claims service and customer service.
A.M. Best financial strength rating: A++ (superior).
Offers coverage only to military members, veterans and their families.
---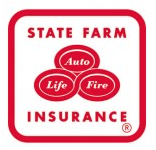 DETAILS
Generally low rates and high customer ratings
The largest auto insurer in the U.S. since 1942
Eligibility for an SR-22 determined on a case-by-case basis.
Why it's smart to shop around
Even if your car insurance provider does offer the form, it's a good idea to shop for the best insurance. If you need an SR-22, it's likely you're going to be paying more for car insurance than before. How much more? That varies among car insurance providers and by region, so be sure to get insurance quotes and compare costs.
It's also important to note that depending on the violation, once you have an SR-22 insurance requirement, you may be dropped by your current provider because of the increased risk factor. In that case, you'll have no choice but to shop around for a company that will cover you. If you can't find an auto insurance company that will carry you, most states have assigned risk plans for high-risk drivers.
The SR-22 itself won't cost that much. Costs vary by state, but the one-time filing fee is typically about $25.
The bottom line
Having to file an SR-22 is no one's idea of fun. You're likely to face higher car insurance premiums and have to jump through administrative hoops. Provided you meet the requirements, however, your SR-22 status will end — and so will your higher premiums.
If you need an SR-22, it's a good time to shop around for the cheapest insurance and best service. NerdWallet's car insurance quote tool can help.
Juan Castillo is a staff writer at NerdWallet, a personal finance website. Email: jcastillo@nerdwallet.com. Twitter: @JCastilloNerd.